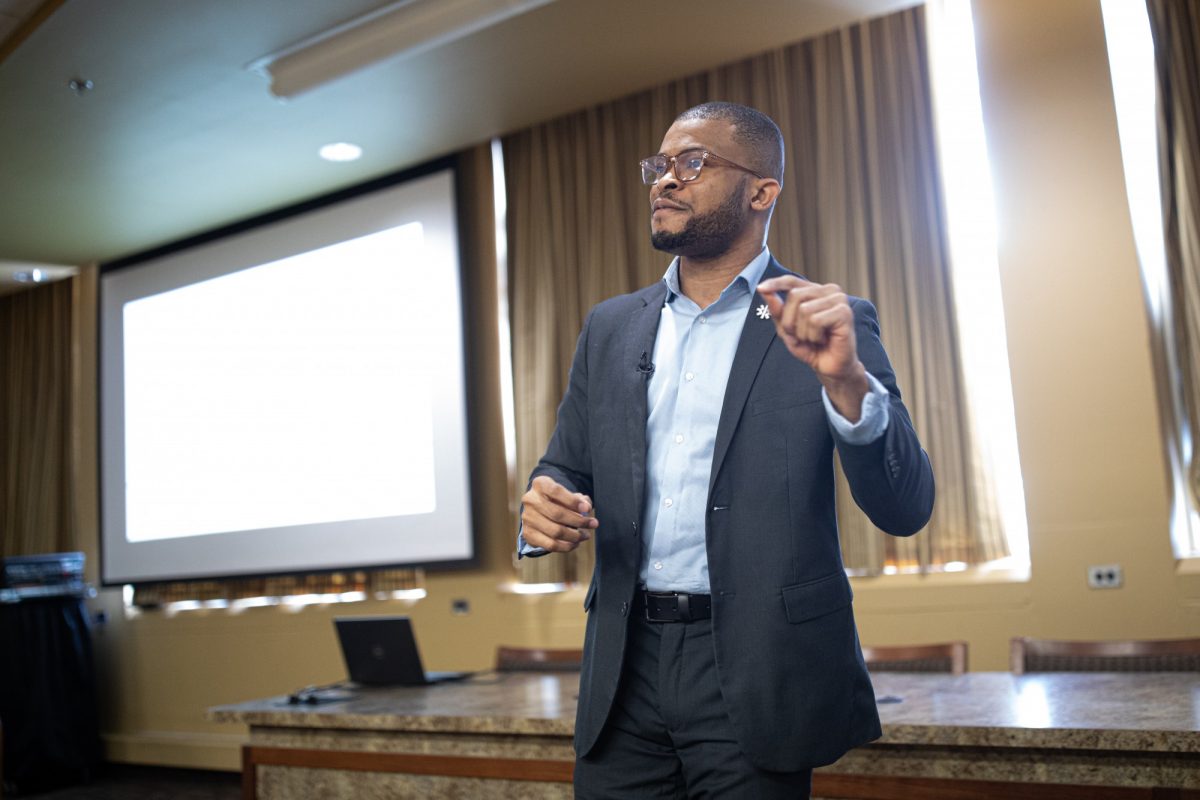 Big issues, new ideas, three minutes
Watch the Three Minute Thesis Final on March 30
March 17, 2023 —
Every year, many UM graduate students take on the ultimate challenge of the Three Minute Thesis (3MT) competition. That is, to present their thesis research in under three minutes and use only one presentation slide to describe their work.
After being selected from three rigorous heats over the past month, twelve finalists are now ready compete in the 3MT Finals on March 30.
Here's what you can look forward to when you watch the competition:
Get Inspired by Innovative Research
The UM community is home to hundreds of innovative research projects. 3MT presentations cover a diverse range of subdisciplines that represent the cutting edge of academia – the minds of students, their advisors, their mentors, and other scholars who have impacted their work.
This year's finalists will share their ideas on topics like portable breast cancer screening, sustainable farming methods, using virtual reality and artificial intelligence to treat dementia, and improving food security.
A great finalist takes intricate ideas and turns them into a presentation that's easy for audiences and judges to grasp even with little-to-no background on the topic. 3MT is a great opportunity to learn from research under a competition spotlight, making for an incredibly entertaining and captivating stage. For aspiring grad students, 3MT presentations might just help you figure out what's next for you.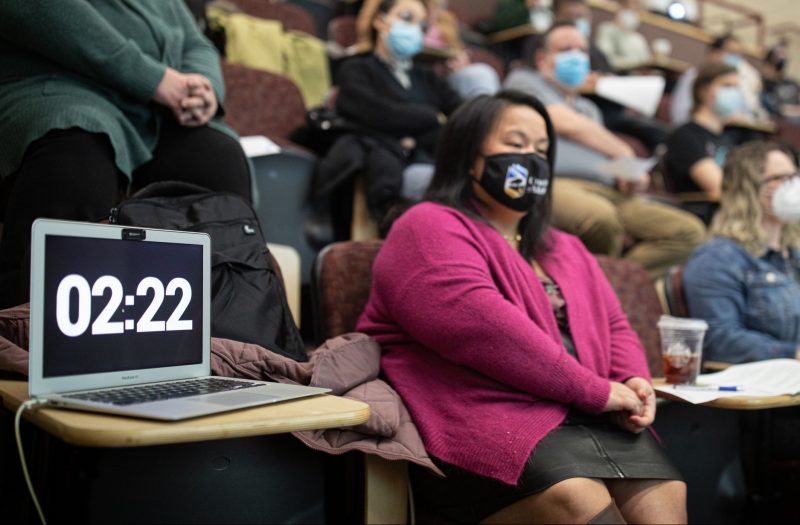 Experience the Thrill of Competition
Each of the twelve finalists present back-to-back and are judged live in this dynamic competition. The winners will take home up almost $5,000 in cash prizes.
CTV News Winnipeg's Colleen Bready will host the event, alongside a judging panel of outstanding UM alumni: Destiny Seymour, Founder, Indigo Arrows; James Schellenberg, Founder and CEO, Cubresa Inc.; and Anita Wortzman, President, The Asper Foundation.
Vote for a Winner
What better way to engage in the competition than by getting the audience to cast their votes! The night will end with the judging panel awarding the first, second, and third place winners, but the audience will vote for the People's Choice award. Your support is important to these finalists, but your vote will have an even bigger impact!
Support UM Students
It's already an achievement to complete a research program and develop a thesis, but to compete in 3MT is another level of excellence. These finalists have worked extremely hard to prepare for this competition, writing their presentation down to the last syllable and practicing for hours and hours to make all 180 seconds count.
"I would like to invite everyone with an interest in supporting graduate student research at UM to attend or tune into the 3MT finals on March 30th", says Kelley Main, Acting Dean, Faculty of Graduate Studies. "Come and cheer on our students and their amazing accomplishments!"
2023 Three Minute Thesis Finalists
Rashmita Chatterjee
Biomedical Engineering (PhD)
Strengthening the brain's internal GPS as a means to battle Alzheimer's
Olubukola Olatosi
Oral Biology (PhD)
Exploring strategies for implementing a culturally informed caries risk assessment tool used by non-dental primary care providers for young First Nations and Métis children in Manitoba
Daniel Schwade Araujo
Applied Health Sciences (PhD)
Metabolomics: New biomarkers of heart disease in older females
Brynne Blaikie
Physics and Astronomy (PhD)
100 Billion Times Smaller than an Atom: Using Electrons to Search for New Physics
Harshani Hewage
Food Science (PhD)
Sustainable technologies for protein ingredient development and functionalization from Canadian crops
Keshav Narayan Alagarsamy
Physiology and Pathophysiology (PhD)
Using personalised stem cell technology for heart regeneration.
Shayna Giesbrecht
Microbiology (MSc)
Quantification of the prevalence of sexually transmitted blood-borne infections in Canadian wastewater samples
Akshi Malik
Physiology and Pathophysiology (PhD)
The cardio-protective role of EMPA in Doxorubicin-induced heart failure
Dorsa Jeddi
Biosystems Engineering (MSc)
Revolutionizing legume processing for future food security
Michelle Morello
Genetic Counselling (MSc)
Exploring the integration of Expanded Carrier Screening within Canadian fertility clinics
Jarrad Perron
Biomedical Engineering (PhD)
Data-Driven identification of prodromal Alzheimer's disease
Gabrielle Fontaine
Physics and Astronomy (PhD)
Safe, portable, and low-cost breast cancer screening for First Nation and Northern Communities
Research at the University of Manitoba is partially supported by funding from the Government of Canada Research Support Fund.