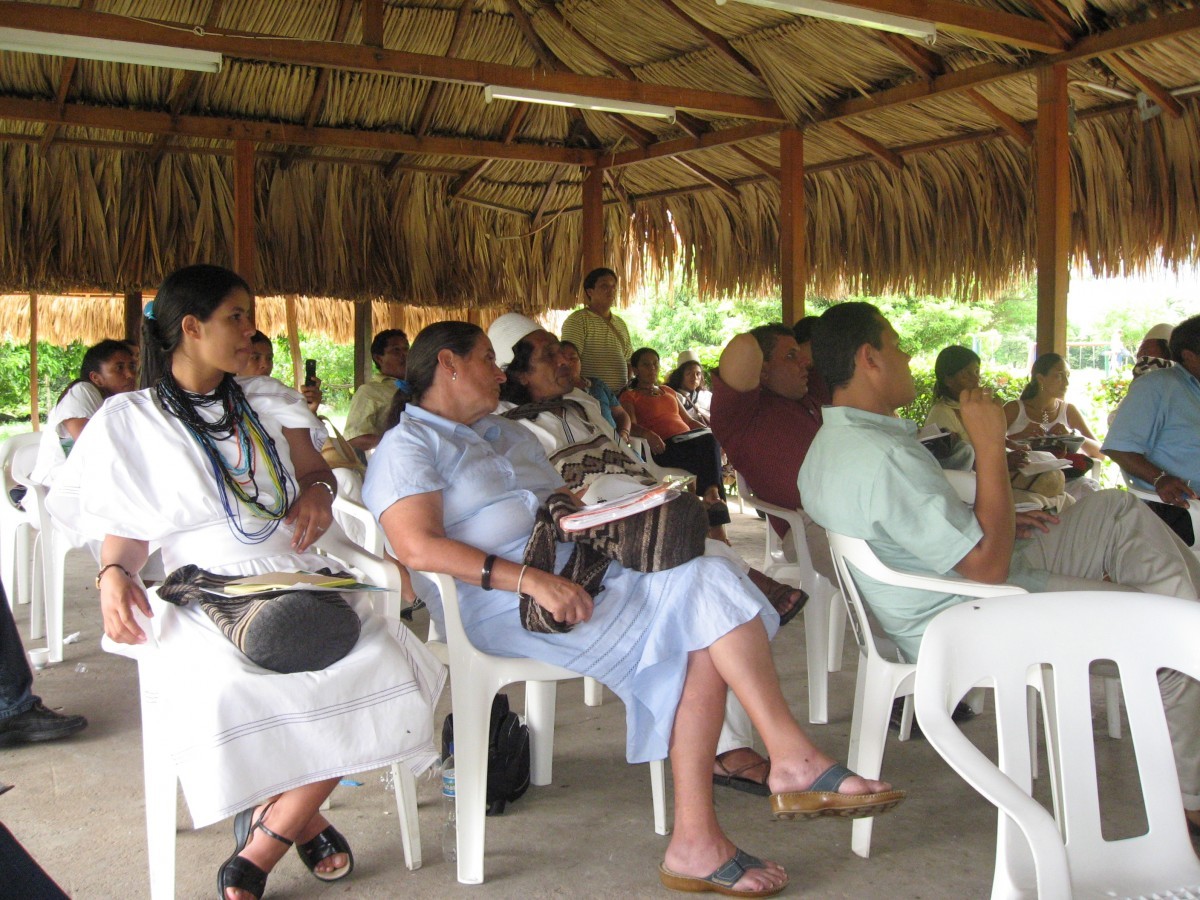 Better Indigenous health care in Colombia: Learning from each other
June 26, 2014 —
WHO: Javier Mignone, family social sciences associate professor.
WHAT: Mignone does research and development projects about intercultural health and health information with Indigenous partners in Colombia. (He also works with partners in Canada, Guatemala, Argentina and Dominica, and explores HIV/AIDS prevention in Canada, Colombia and India.)
HOW IT STARTED: Six years ago Mignone teamed up with Indigenous health organizations in Colombia to help them build capacity. These organizations are non-profit insurance companies who provide health-care coverage. In doing so they gather a large amount of health data from their clients but the data is underutilized. They asked for the University of Manitoba's help to develop the capacity to use this data for research and evaluation purposes. Mignone and his group have provided technical expertise and begun to develop the necessary infrastructure. They also set up a number of training programs and have trained more than 150 Indigenous Colombians linked to these health organizations on topics that include program evaluation, health information and community-based research.
THE GOAL: "To support these organizations with what they identify as their needs—we take their lead," says Mignone. "Ultimately this will help them provide better health care to their clients."
IN HIS OWN WORDS: "The Indigenous organizations we work with in Colombia are so committed," says Mignone. "They do remarkable work in incredibly challenging circumstances. We have developed a relationship of mutual trust and I feel very honoured to be able to work with them. I think we have learned a lot from each other."
THE NEXT STEP: Mignone hopes to sustain these efforts by establishing a diploma program. He also wants to facilitate collaboration between the Indigenous Colombian health organizations and local Indigenous health organizations.
---
FUNDERS: the University Research Grants Program, University of Manitoba; Network Environments for Aboriginal Health Research/Canadian Institutes of Health Research; Thorlakson Foundation; and Colciencias
---
LEARN MORE