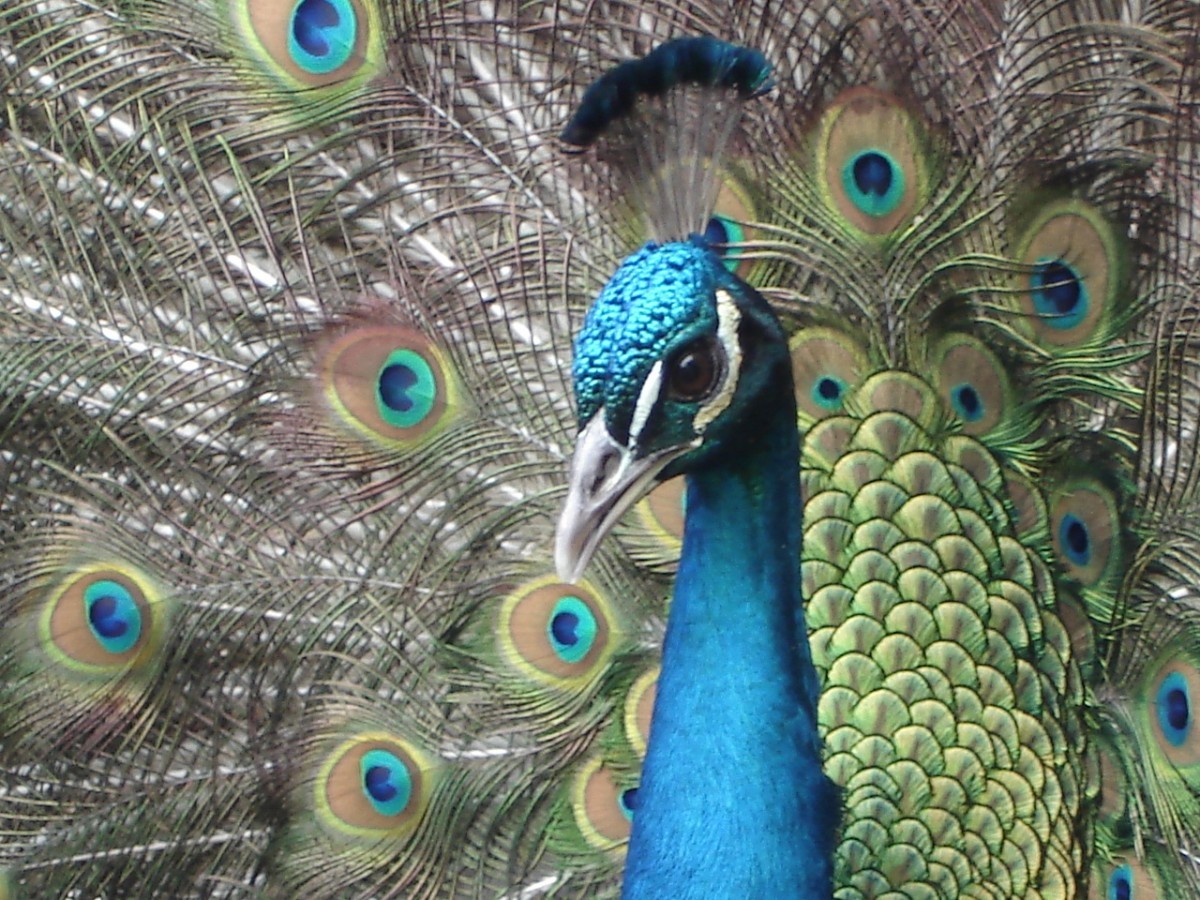 BBC: The inaudible rumblings of peacock tails
It's for sex, of course
March 8, 2015 —
University of Manitoba graduate student Angela Freeman and her supervisor James Hare reported in 2012 that when male peacocks display their feathers they are also making deep rumbling sounds that are too low pitched for humans to hear. The BBC recently reported on this study, which is still captivating.
As they report:
Angela Freeman and James Hare of the University of Manitoba in Winnipeg, Canada have shown that peacocks can make these "infrasound" noises with their tails. The birds can also sense and respond to the noise.
"Humans don't often think about infrasound as a potential signal, because we don't perceive it," says Freeman. "I think it's more common than we think."
The pair's results are published in the journal Animal Behaviour.
Hare got the idea when he visited a local zoo and saw a peacock shaking its tail at a concrete wall. Initially baffled, he realized that the huge tail looked a bit like a satellite dish, and wondered if the bird was listening to itself.
Freeman and Hare recorded the sounds made by 46 displaying peacocks. "They shake the feathers," says Freeman. "It just kinda looks like they're vibrating."
LEARN MORE

Department of Biological Sciences