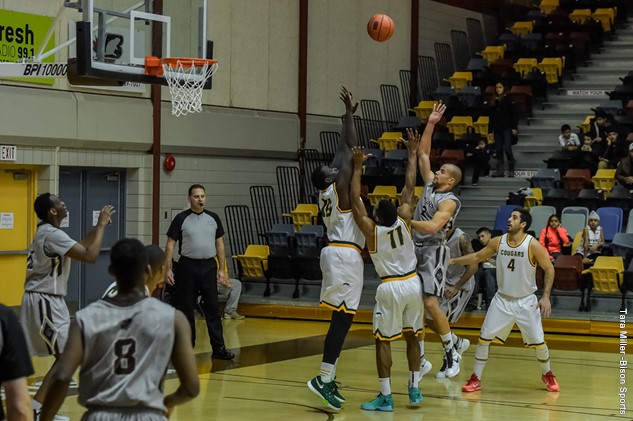 Basketball sweep
Bison men take weekend series against Prairie rival
February 1, 2016 —
The University of Manitoba Bison men's basketball team crushed the Regina Cougars over the weekend.
They won on the road 89-82 on Friday and 77-63 on Saturday night.
"They were huge games" Bison head coach Kirby Schepp said. "Our energy level was high and it showed in terms of rebounds and loose balls."
The men improved to 11-and-5 on the season.
The Bison women fell to the Cougars on Friday and Saturday night. They look to turn that around when they, and the men, face the Winnipeg Wesmen in the 25th annual Duckworth Challenge this coming weekend.
HOCKEY:
The Bison women's hockey team came back from a 3-1 loss on Friday night to shutout the Saskatchewan Huskies 3-0 on Saturday.
"We limited their scoring chances," said Bison head coach Jon Rempel. "It's probably one of the first games all year I've seen pure desperation out of our team, which was needed."
The Bison women are 11-and-13 on the season.
The Bison men lost 8-3 and 5-2 over the weekend in Saskatchewan and fall to 10-and-14 on the season.
VOLLEYBALL:
The Bison men's volleyball team won 3-1 on Friday night but fell Saturday 3-1 to the Thompson Rivers Wolfpack.
The men have a 14-and-4 season record.
The Bison women lost to the Wolfpack on Friday and Saturday and have a record of 2-and-16.