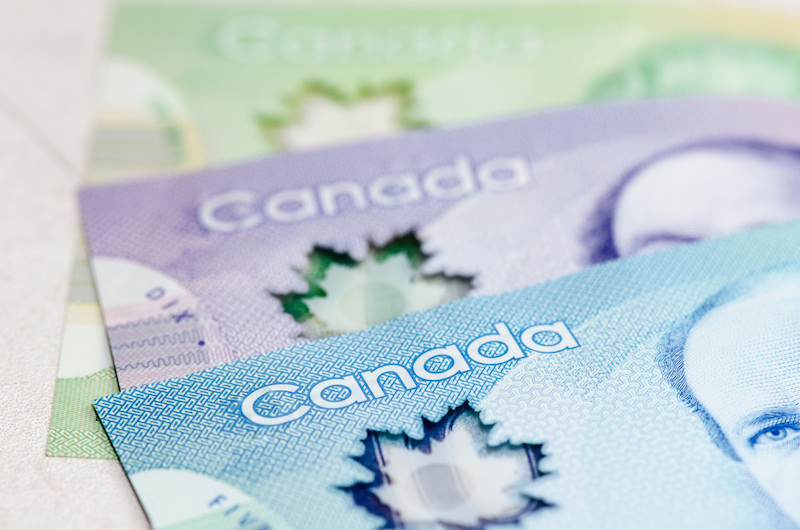 Basic income in real life: politics and policy
April 21, 2016 —
The following was written by Sheila Regehr, Chairperson of the Basic Income Canada Network. She will be on campus in May to present at the North American Basic Income Guarantee Congress, which the U of M is hosting from May 12-15, 2016. 
If you wish to learn more about the idea of the Basic Income Guarantee, U of M's Evelyn Forget was recently interviewed by the popular Freakonomics podcast. 
The basic income idea is to ensure everyone sufficient income to meet basic needs and live with dignity, regardless of work status. In reality, in pilots and in current programs, it can take different forms. Whether in Canada, India, Finland or the United States, basic income possibilities and options are going to reflect their political and policy context.
The political landscape now in Canada is fascinating. In recent months, political parties have adopted resolutions supporting basic income, prominent mayors have declared leadership on the issue, municipal governments have endorsed it, the government of Quebec declared it's intent to move in the direction of a basic income and the Ontario government announced it is planning a pilot. The federal government appointed a minister who has written on the subject and is now charged with developing a poverty reduction strategy. The federal government is also promising evidence-based policy and greater cooperation with other orders of government, a big change from the politics of the last decade.
Canada's constitutional structure, where powers and responsibilities are divided or shared, adds unique aspects to our political context. The 1970s basic income pilots fell victim to changing political fortunes federally and provincially.
On the other hand, cooperation won out when our universal health care system, conceived in one province, grew into a national icon. It is not a coincidence that cost and other pressures on our health care system (and other public services) due to poverty may be key motivators for governments now to have a renewed interest in a basic income.
Equally fascinating is the view from civil society.
The push for a basic income is not coming from a tightly-organized lobby as one might expect in light of all the media and government attention in recent months. Rather, there seems to be a well spring of support bubbling to the surface from individuals and traditionally unallied sectors, among them precarious workers, high tech developers concerned about the shrinking need for human labour, health professionals, foodbanks, business economists, people who have experienced poverty, and many more who see the dangers of extreme inequalities and are questioning the prevailing economic model. Alongside this movement are others who are more skeptical or concerned about risks of different design choices. When it comes to design details, there will no doubt be diversity of viewpoints even among proponents of the basic income idea.
Canada's policy context concerning basic income may be surprising for some people. It's true that the famous Mincome experiment of the 1970s ended abruptly; it's only recently that we've learned about the wide extent of its benefits. But basic income did not disappear between then and now. It does exist today in public policy, just not for everyone.
Seniors benefits in Canada are a long-standing form of basic income proven to reduce poverty and improve lives. Over the years, steps were also taken in our tax system that make basic income expansion more possible. First we moved away from deductions that give greater benefit as income climbs, to credits providing more equitable benefits, and then to refundable credits providing greater support to those with least income. We now have almost 20 years of successful experience with a basic income in the form of child benefits provided to working-age parents. This took intergovernmental collaboration and the working out of many design details and interactions between income and services. We have a very good foundation for the future.
Perhaps the greatest policy challenge is the fact that we have also retained the opposite of a basic income approach through a highly conditional and stigmatizing social assistance model that hurts as much as it helps. There is solid science that tells us why we need to change it but disentangling this complex system will not be easy.
Political and policy realities in Canada offer good reasons to be hopeful for an expanded, well-designed basic income, while recognizing that there are real risks, many unknowns, and a great deal of work to be done.
If you're interested in learning more about this issue from a stellar and diverse range of presenters from Canada, the US and Europe, and in participating in the dialogue, you will want to register soon for the North American Basic Income Guarantee Congress in Winnipeg, May 12-15. The early bird rate is in effect until April 20.
Conference details
The Faculty of Social Work and the Faculty of Law are co-hosting the 15th annual North American Basic Income Guarantee Congress from May 12-15.
This year's event is titled Basic Income: A Meeting Place for Equality, Rights, and Justice.
Speakers include Miles Corak, Grace-Edward Galabuzi, Leah Gazan, Ron Hikel, Felicia Kornbluh, Ryan Meili, and Jurgen De Wispelaere
The event will include 40 papers, panels and roundtables, on topics such as:
Basic Income and Indigenous Peoples
Legal and Social Considerations for the Right to Basic Income
Basic Income Organizing and Women: Increasing our involvement and raising our voices
What: North American Basic Income Guarantee Congress
When: May 12 – May 15, 2016
Where: University of Manitoba, Fort Garry Campus
For more information on registration, click here.