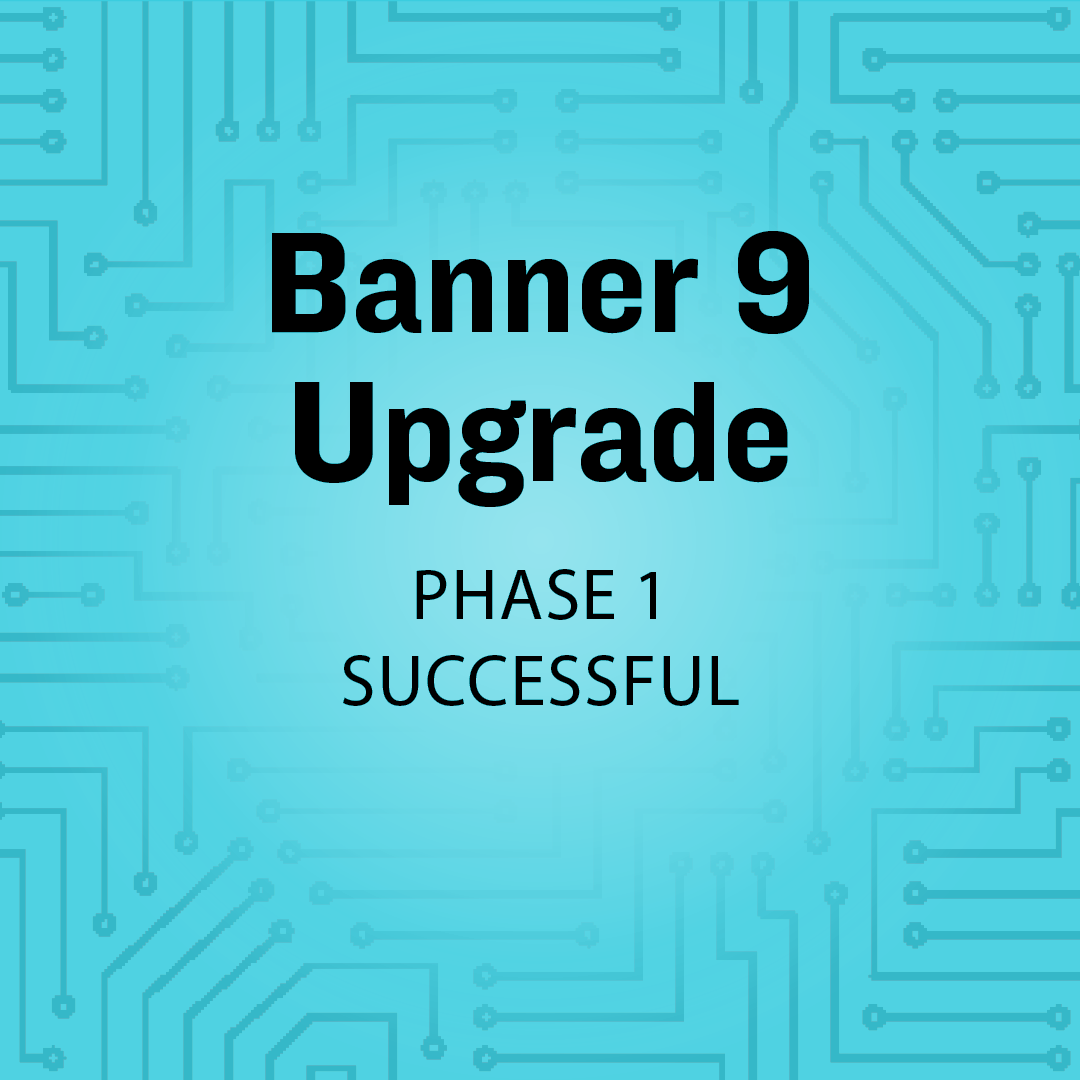 Banner Phase One Upgrade successful!
Congratulations to the Banner Enhancement project team
December 5, 2018 —
The Aurora INB upgrade to Aurora Banner 9 Administration Pages was completed on schedule on Monday, November 26. The Banner system encompasses Aurora Student and Aurora Finance for online record keeping and access.
In phase one Aurora Banner 8 INB was upgraded to Aurora Banner 9 Administration Forms (Student and Finance). Banner 9 modernizes how information is displayed and delivers a number of important enhancements, including improved security, a modern look and feel and compatibility with mobile devices. Training for staff using Aurora Student and Aurora Finance was completed prior to the upgrade during October and November. "The training of end users ensured that they were able to easily make the transition. The project was very well organized and the plan was communicated broadly", says Gayle Gordon, Associate Registrar.
The Banner Enhancement Program is a collaborative initiative involving IST, student affairs and financial services. The planning process for this upgrade began several years ago. "Due to the complexity of the change, including stakeholders from multiple departments who depend on a number of systems that link to Banner, the plan took a great deal of time and effort to finalize", recalls Kristine Ward, financial services assistant manager. The project stakeholder team included representatives from IST, student affairs and financial services, who met on a weekly basis to test the new system, address challenges and solutions and support each other with the collective goal of success.
"This was the largest upgrade we have ever done and the longest", says Gordon Pasieka, associate comptroller at the U of M. "I can recall other, smaller upgrades that didn't go as smooth as this one. This was somewhat invisible to the University community, which is proof of the great work of everyone who participated in this project at one level or another."
The complexity of this upgrade presents significant challenges, and represents a major coordinated effort.
"A project of this scale could not be completed successfully without additional support outside of the main project team", project manager Jackson Bruno observes. The IST service desk team and student affairs office, provided critical project communications. In addition, staff in all departments filled-in as necessary for those who were occupied with project work.
"The coordination and cooperation between departments was exemplary", notes Mario Lebar, CIO.
"The Banner 9 programme has successfully completed an important milestone. IST not only completed the Banner 9 work but also all the other important work that needed to be done to keep our University operational and moving forward. Congratulations to everyone," he adds. The strength of coordination and cooperation between departments was an exemplary illustration of the work the U of M strives to produce and promote.
"There was tremendous collaboration on this project and all those involved should be proud of the work that has been done," says Jeff Adams, executive director, enrolment services.
According to Neil Marnoch, registrar, "The upgrade to Banner 9 Administration Forms sets the stage for further updates to the Self Service and workflow components." He adds that these updates will, "significantly change the look and functioning of Aurora Self Service and enhance the way students, faculty members and advisors interact with the Aurora Student system".
Phase one marks the first stage of a four year project to modernize Aurora Banner. For more information about the Banner Enhancement Program, visit: umanitoba.ca/banner9.