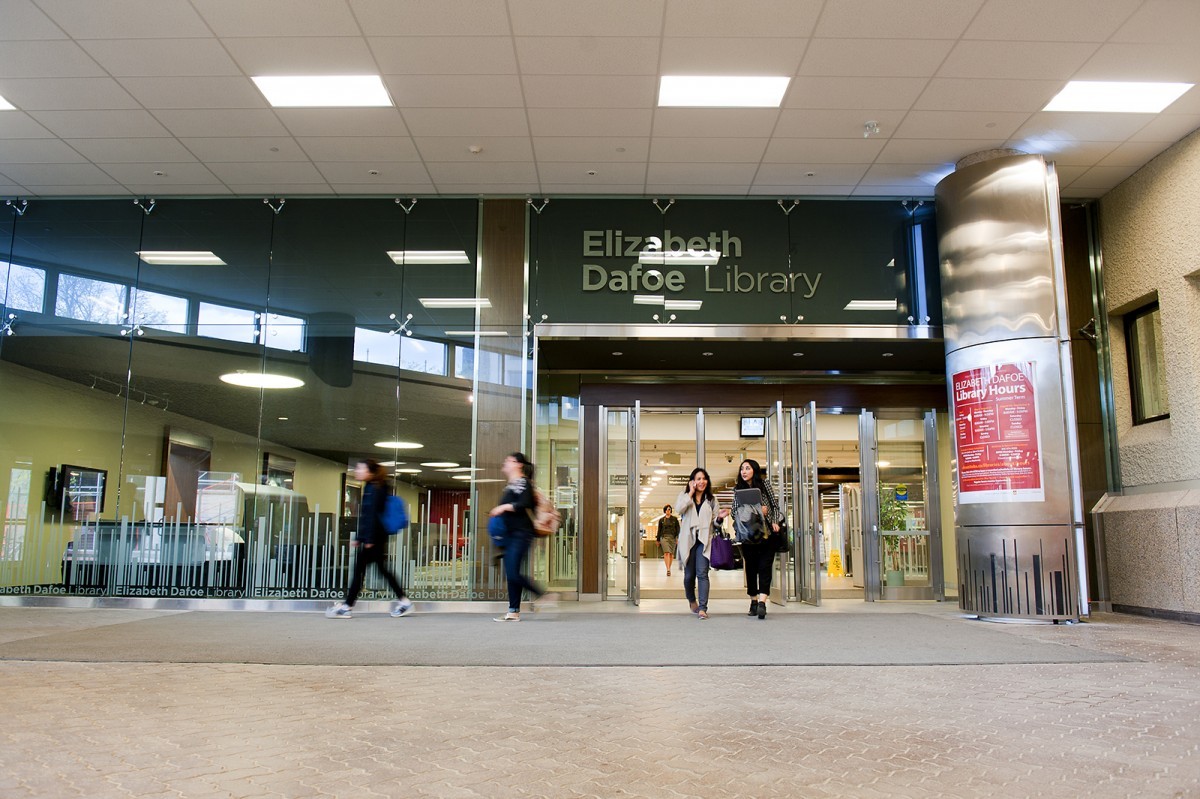 Avoid Library Lineups – Check out items on your phone with UMLibraries Self-Checkout
September 11, 2017 —
Self-checkout is at your fingertips with UMLibraries Self-Checkout app.
Avoid the line ups and check out books from anywhere inside a U of M library using your phone.
Get the free UMLibraries Self-Checkout app at the App Store, Google Play or BlackBerry World. It will automatically activate when used in a U of M library and identify which library you are using.
Use the "+" button on the check-out screen to check out an out an item. Before you leave don't forget to deactivate your items at the UMLibraries Self-Checkout MeeScan deactivation station located at the customer service desk.
Helpful hints
Fit the entire barcode of the item in your viewfinder.
Hold the phone steady. The camera needs time to focus.
Don't get too close. The best distance is around 15 cm / 6 in.
Avoid glare. Tilt the phone if necessary.
Use flash in low light.

Have more questions? Please visit the U of M Libraries at www.umanitoba.ca/libraries