Aug. 10: no south pedestrian access to EITC Complex
August 7, 2019 —
BELL/MTS will be craning equipment on and off the roof of EITC E3 on Saturday August 10, 2019 from approximately 7am to 6pm, with a rain date August 11, 2019.
(see below; click to enlarge.)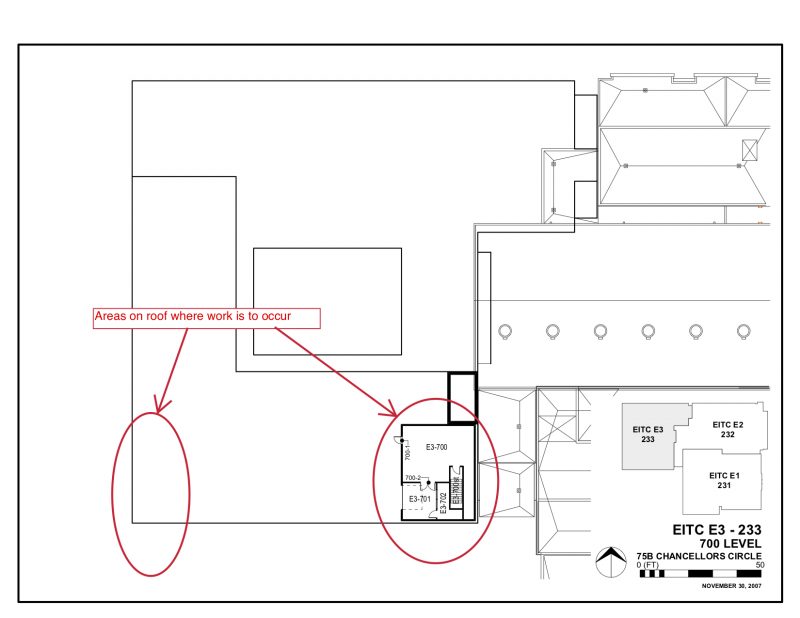 The crane will be set up on the northwest corner of the new Stanley Pauley Engineering Bldg. For safety reasons, this work will require closure of the south pedestrian access to EITC Complex, with the exception of emergency personnel.
(see below; click to enlarge.)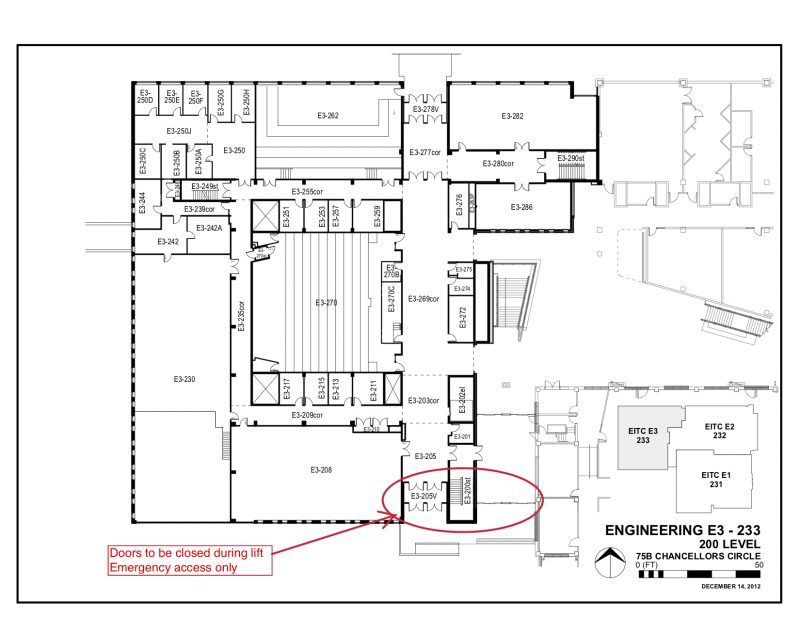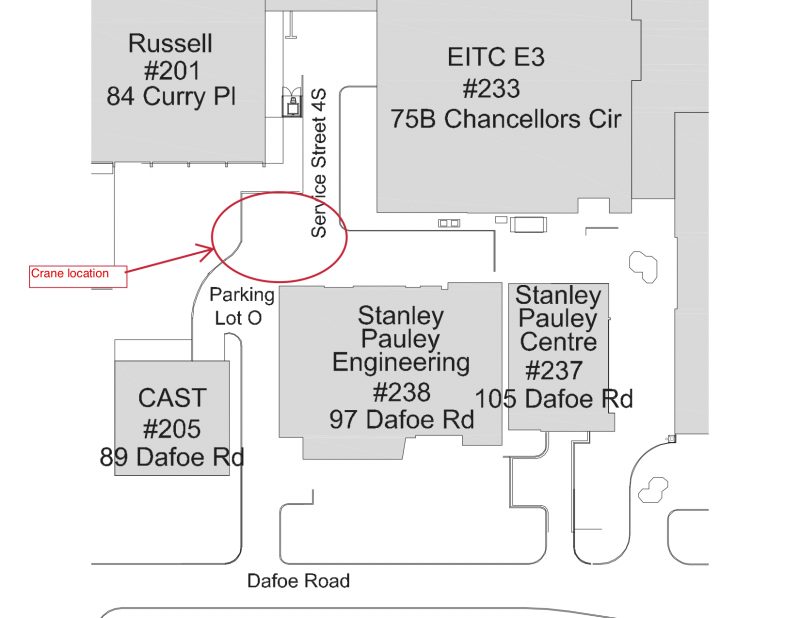 If you have any questions or concerns, feel free to contact Sheila Ouellette Sheila [dot] ouellette [at] umanitoba [dot] ca or Darwin Thompson Darwin [dot] thompson [at] umanitoba [dot] ca