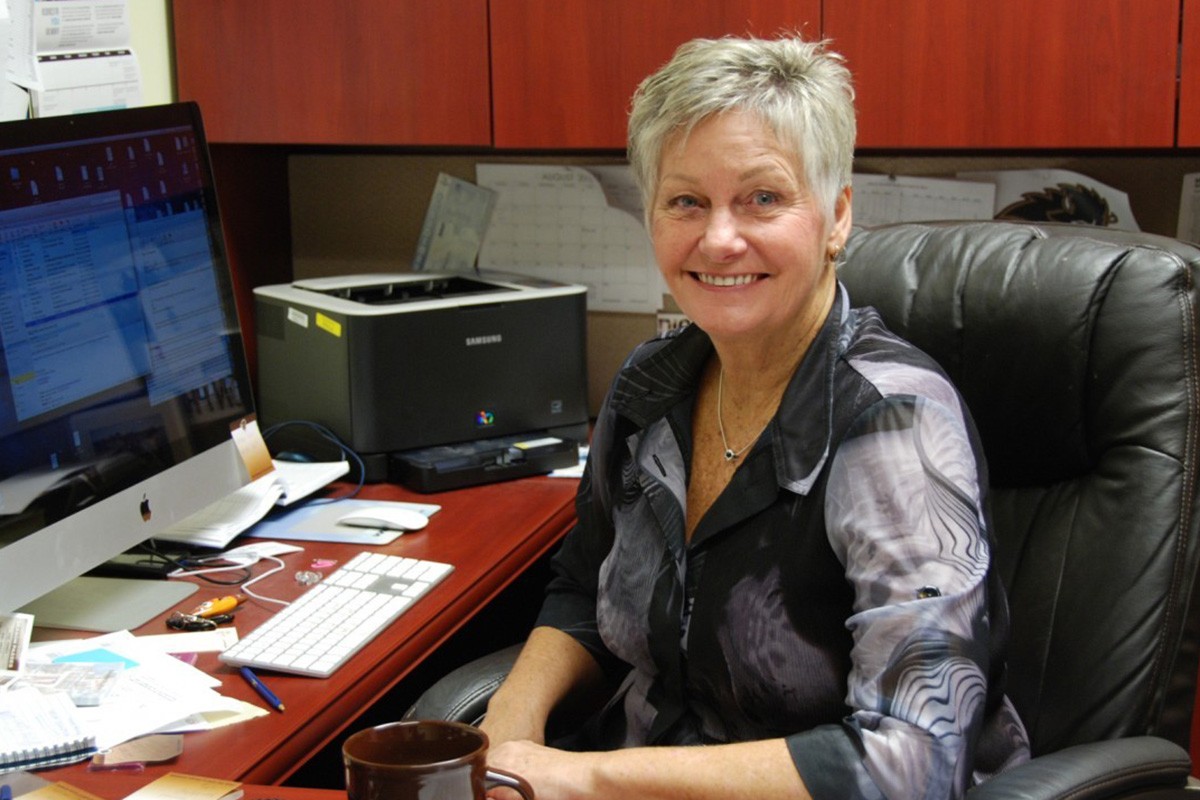 Athletic Director stepping down
Coleen Dufresne to retire after 32 years
April 18, 2016 —
After working 32 years on campus and having an immaculate career, University of Manitoba Athletic Director Coleen Dufresne is retiring in August.
Dufresne, 63, has served in the role since 2001. Prior to that, she was head coach of the Bison women's basketball program from 1984-01.
"Coleen Dufresne has been an inspiring role model and advocate for sport on our campus, in our province and across the country," said University of Manitoba President and Vice-Chancellor David Barnard. "I want to thank her on behalf of the entire University of Manitoba community for her devotion and enthusiasm to Bison sports and in particular to the thousands of student athletes she has impacted over the years."
Dufresne has had an extensive career background at Manitoba and abroad. With the Bisons, she was part of the three Canadian Interuniversity Sport (CIS) National Championships for the Bison women's basketball program when they won in the 1987-88, 1995-96 and 1996-97 seasons.
As Athletic Director, Dufresne has overseen the addition of Bison women's soccer program to the list of CIS varsity sports offered at university. She was at the helm while four Bison teams won CIS championships and one Bison team won a national championship.
"I'm grateful to the University of Manitoba for having provided an opportunity for me to work in an environment with people who share a passion for sport," said Dufresne.  "I feel privileged to have coached the young women who were a part of our program and to have worked beside such dedicated Bison coaches and staff.  As an Athletic Director in Canada West, I have had the honour of working with the very best leaders in CIS Sport and I'm thankful to everyone for having been a part of my journey."
Dufresne will continue with Bison Sports as they prepare for the 2016-17 season until her last day as Athletic Director on August 31, 2016.
For more information, visit gobisons.ca