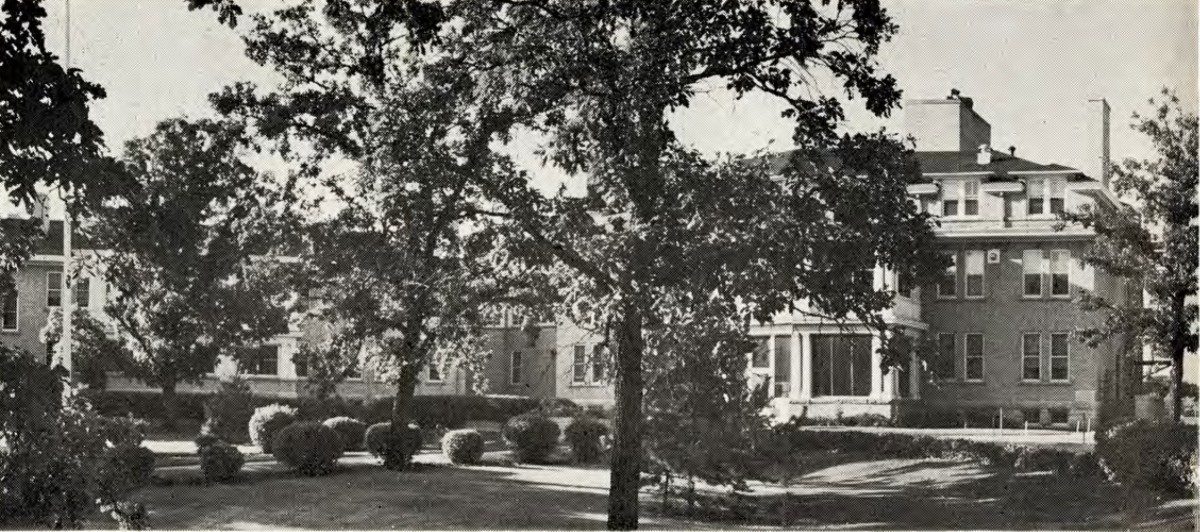 Assiniboia Residential School Survivors plan reunion and commemorative event in Winnipeg
May 24, 2017 —
Survivors from the Assiniboia Indian Residential High School and River Heights community members will gather in Winnipeg June 23-24, 2017, for a reunion and commemoration event.
The first Indian Residential High School in Manitoba was located at 621 Academy Road in Winnipeg. Assiniboia operated from 1958 to 1973, and was attended by more than 600 students from First Nations throughout Manitoba.
"Assiniboia had a low public profile, and even people living close to the school didn't know much about it," says Theodore (Ted) Fontaine, a Survivor and member of the event planning committee. "As Survivors, we hope our event will make people more aware of Assiniboia, and of the history and legacy of the Residential School system."
Andrew Woolford, head of sociology at the University of Manitoba and president of the International Association of Genocide Scholars, is also part of the planning committee. His current research focus has been on Residential Schools.
"Assiniboia was distinct among Canadian Residential Schools, making it an important site for preservation and historical knowledge," says Woolford. About the event, he adds, "We've received amazing support from the local charitable, faith, scholarly and business communities to ensure that this will be a meaningful gathering for Survivors. But it is also a chance for the broader community to acknowledge Residential Schools and their ongoing impact."
The Assiniboia Reconciliation and reunion event will bring together Survivors, inter-generational Survivors, and River Heights residents, including those who lived in the area during the years the Residential School operated. These activities are taking place so that this part of Canada's history is not forgotten and to help people come together in building new relationships.
The resilience of Survivors following their time at Residential Schools, overcoming many years of pain and struggle, led many to seek paths to becoming leaders in their own communities, committed to restoring and maintaining their culture and pride as Indigenous people.
Fontaine worked for 11 years as executive director for the Assembly of Manitoba Chiefs, and was chief of Sagkeeng First Nation on the banks of the Winnipeg River near Pine Falls in eastern Manitoba. He documented his Residential School experiences in his national bestselling memoir Broken Circle: The Dark Legacy of Indian Residential Schools, published in 2010. While attending Assiniboia, Fontaine met a young River Heights resident, Morgan Sizeland. Meeting again 20 years later, they married, which helped open the door to reconciliation with the non-Indigenous community.
Fontaine's cousin, Phil Fontaine, former National Chief of the Assembly of First Nations, also attended Assiniboia. Phil Fontaine's courageous leadership was instrumental in creating the Indian Residential Schools Settlement Agreement, a cornerstone of which was the Truth and Reconciliation Commission of Canada.
Woolford will be gathering stories from Survivors about their experiences, and these recollections are planned for inclusion in a book. Woolford is also working with mapmakers from Carleton University to develop a digital map that will include information about the Assiniboia Residential School.
Woolford has received funding from the Manitoba Research Alliance, which is partially funded through a grant from the Social Sciences and Humanities Research Council of Canada. His work is representative of the University of Manitoba's commitment to fostering reconciliation with Indigenous communities.
Planned activities for the Assiniboia Residential School Reunion include:
unveiling plans for a commemorative marker and historical interpretive panel for the school;
tours for local school groups and others to foster education about Assiniboia and the Residential School experience;
archival and informational display boards about the school;
public talks by Survivors, former staff, and scholars about Assiniboia;
site-specific story-telling and remembrances about areas of the school;
Reconciliation activities, including a multi-faith reception shared by long-time River Heights residents, Assiniboia Survivors, and intergenerational Survivors.
Follow the Assiniboia reunion and Reconciliation event on Facebook.