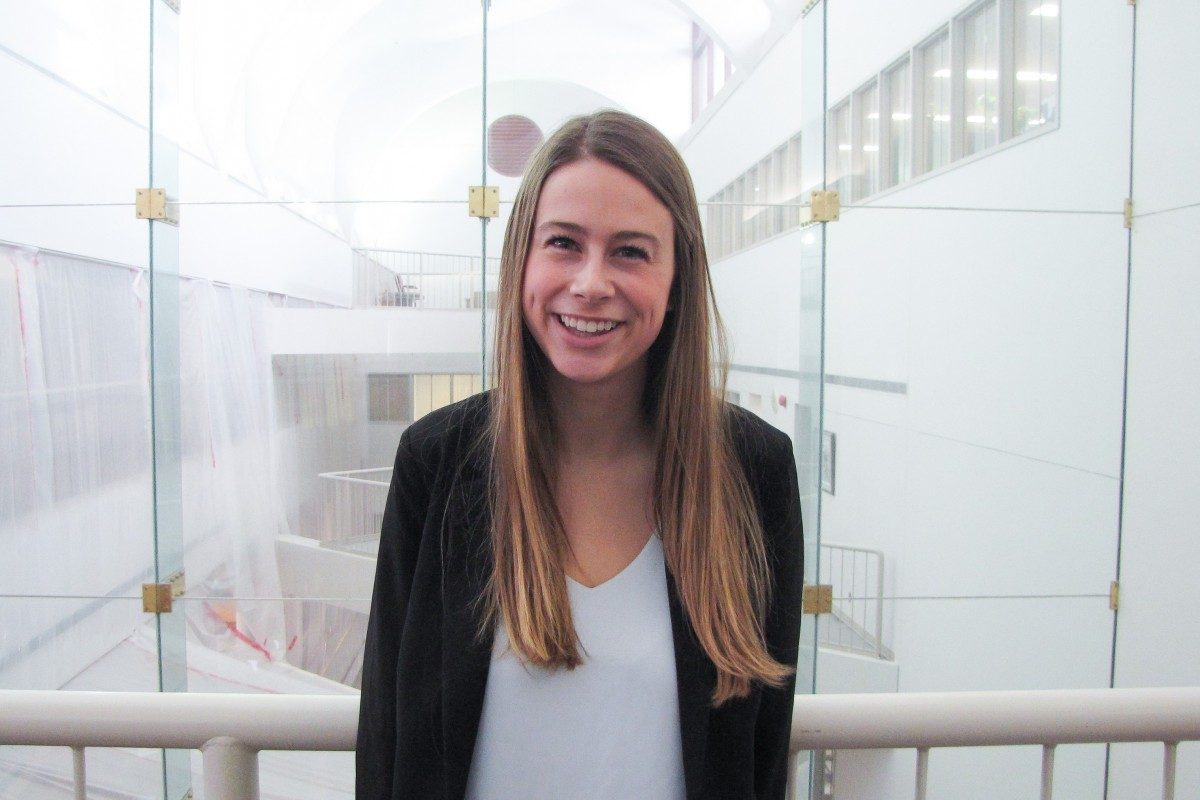 Asper student joins BMO Millennial Leaders Advisory Council
December 7, 2016 —
BMO Financial Group and Catalyst Canada have chosen Asper School of Business student Breanne Timlick to sit on the BMO Millennial Leaders Advisory Council.
Timlick, who serves as vice president of student services for the Commerce Students' Association, will join 26 other female student leaders on the council from universities across Canada.
Together, they will consult with BMO and Catalyst — a non-profit organization that advances women and inclusive workplaces — to provide insights related to inclusion and the workplace of the future. Students sitting on the council act as ambassadors on their campuses and extend the council's dialogue to local leadership.
Timlick says the invitation to join the council is "an absolute honour." Her participation with the group began in November when she attended the Catalyst Canada Honours Conference in Toronto. "It was incredibly inspiring to listen to Canadian business leaders speak on issues of diversity and inclusion in the workplace."
Even more inspiring, she says, was meeting her fellow council members in person.
"Each of these ladies are intelligent and motivated individuals. I feel confident that together we will accomplish great things, and it was a privilege to get to know them."
Despite the advancement and even dominance of women in many university undergraduate and graduate programs, Catalyst research shows that Canada's 'best and brightest' women continue to face gaps in opportunities when compared to their male counterparts.
Bill Downe, chief executive officer of BMO Financial Group, says the council's purpose is "to inspire millennials to be agents of change. The path to ensuring that the quality of opportunities in the workplace is the same for everyone has been leading Canadian organizations steadily in the right direction, but it's never fast enough."
"These impressive millennial women, who will soon enter the workforce, represent Canada's leaders of tomorrow," said Tanya van Biesen, executive director of Catalyst Canada Inc. "They are motivated to support our mission of advancing women and inclusive workplaces, and we're so grateful to have their counsel, insights and support."
Videos: