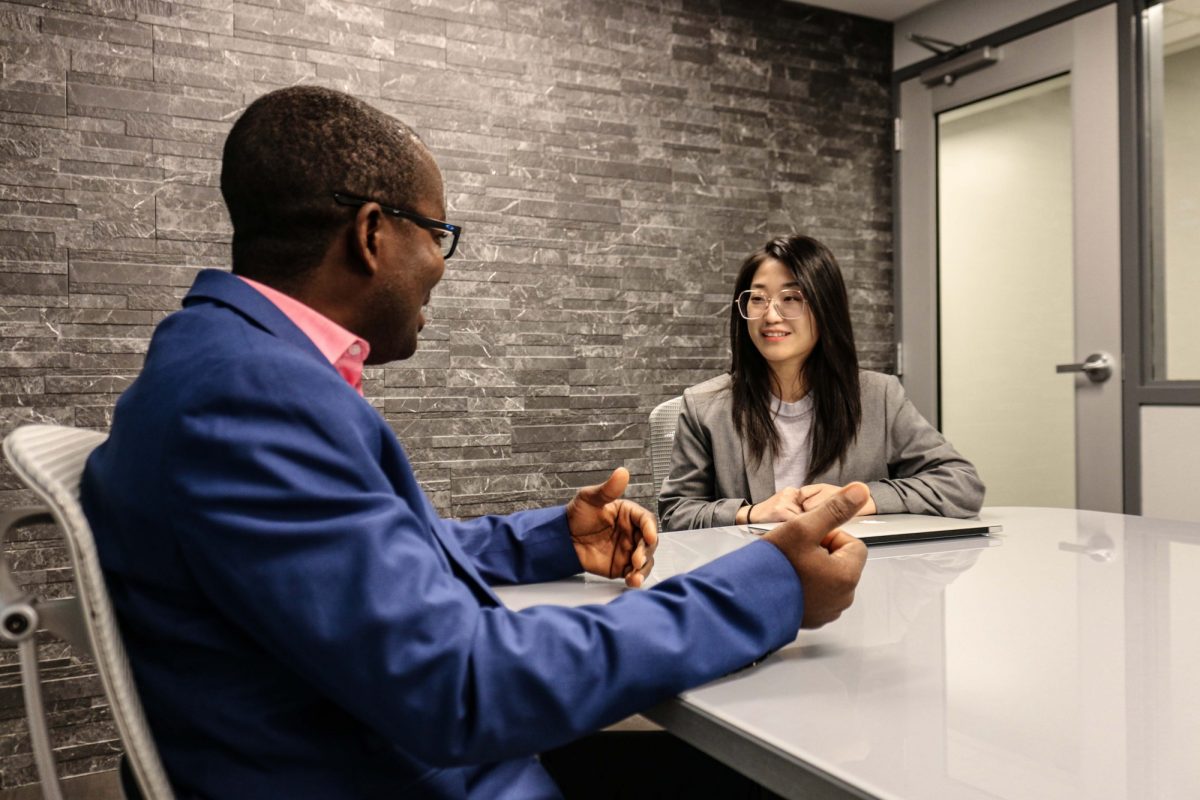 Asper School of Business launches Master's Co-op Program
The first co-op placement for graduate students will begin summer 2022
January 6, 2022 —
The Stu Clark Graduate School at the Asper School of Business is excited to launch three new co-op programs for professional graduate students, building on the success of Asper's award-winning Bachelor of Commerce Co-op Program. Starting this summer, the first cohort of students from the Master of Business Administration (MBA) will start their work placements, followed by the Master of Finance students in fall 2022 and the Master of Supply Chain Management and Logistics students during the summer of 2023.
"Our professional program students bring an exemplary level of sophistication and professionalism to their work," said Dr. Suzanne Gagnon, Associate Dean. "They undergo a rigorous application process to be admitted into the Stu Clark Graduate School. We are very proud to launch one of the few co-op programs in the country at the graduate level, serving Manitoba employers."
The decision to start a co-op program at the master's level is a logical next step for the Asper School of Business. On average, 80 per cent of Asper Bachelor of Commerce (BComm) students go on to work for one of their co-op employers after graduation. With more than 300 Bachelor of Commerce students completing a co-op work term every year, the Career Development Centre (CDC) is excited to transfer that success to the Stu Clark Graduate School.
The CDC has a list of BComm student requirements to enter the co-op program and the same rigorous criteria will continue at the master's level. Each student will require a minimum 3.0 GPA, be pre-screened in an interview, and have completed workplace preparation seminars through Asper's Career Development Centre. In many cases, and all cases of MBA students, the candidates also bring valuable work experience to their co-op placements.
Asper's co-op program is optional, meaning employers will receive highly motivated students who recognize the benefit of applying their skills full time, while continuing to develop their knowledge in master's level coursework. Co-op is also a great opportunity for an organization to train current employees in leadership and mentorship.
"We're very excited to launch our master's level co-op," said Kelly Mahoney, Director of Asper's Career Development Centre. "The early response from our graduate students is overwhelmingly positive. For our employer partners, master's students will bring a high attention of detail, advanced academic learning and technical skills, greater understanding of business needs and in most cases, the leadership experience to take a major project and run with it."
Co-op terms are usually completed over four months, but time of year and length of placements can be flexible to fit the employer and student's needs. Outside of co-op work terms, students often have additional flexibility for a part-time contract or to complete strategic short-term project work throughout the year.
With outstanding students from the Asper School of Business BComm, MBA, Master of Finance, and Master of Supply Chain programs, the right student is available to help any organization achieve its goals. Let us help you find the right co-op student for the job, and possibly your next great hire.
_____
Interested in hiring an Asper Master's or Bachelor of Commerce co-op student? Connect with the team at the Career Development Centre to hear more about funding opportunities and next steps. Visit Asper Co-op Programs for more information or email our team at aspercoop [at] umanitoba [dot] ca.