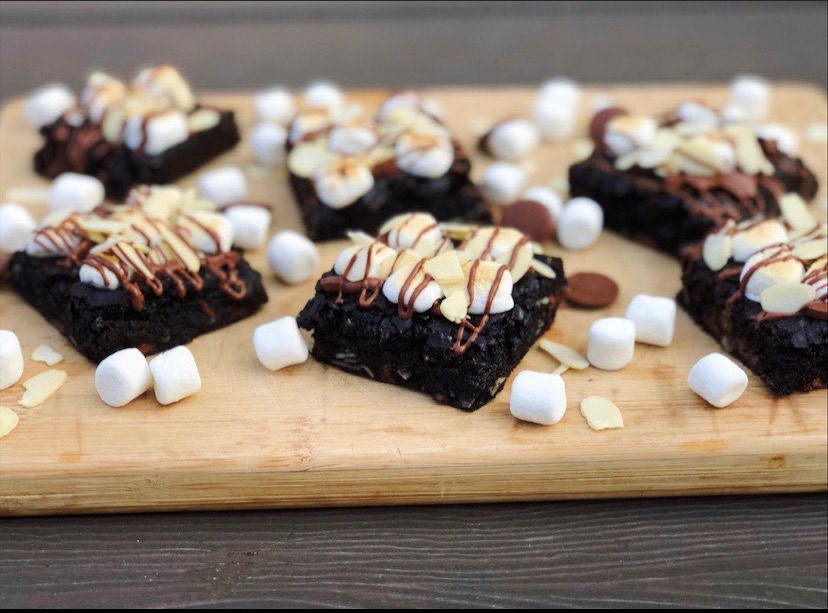 Asper School of Business holiday gift guide
Shop local this season
December 1, 2020 —
Whether you have already started your holiday shopping or have yet to begin, there is no better place to start than here in Winnipeg. This holiday season, we've gathered a list of local businesses with an Asper connection. No matter who you are shopping for, this guide is sure to satisfy everyone on your list.
Babes Brownies
Did someone say dessert? With options like peanut butter cup and cookies and cream, you can't go wrong with homemade baking from Babes Brownies. To place an order or to visit their menu options, visit their Instagram page @babesbrownies.
Brook Mos Photography
Brooke Mos is a Vancouver-based freelance photographer who sells her prints online. Could your living room use some wall art? Does your home office need a facelift? Be sure to check out Brooke's website or @brooke.mos on Instagram to find the perfect piece for you and your space!
Cloud Mylk
Cloud Mylk sells organic non-dairy milk products made from wholesome, fresh ingredients. Whether you are vegan or just love plant-based dairy products, Cloud Mylk has some delicious options for you. For more information or to place an order today, visit their website or @cloudmylk on Instagram.
Habiba's Beauty Bar
Treat yourself and save the planet at the same time by supporting Habiba's Beauty Bar, a local company that offers a variety of clean and affordable handcrafted beauty products. To learn more about the brand or save 15% on your first order, visit @habibabeautybar on Instagram or their website and use ASPER15 at checkout.

JS Knives
Cooking could not be easier with knives from Joel Sunderland. Whether you are looking for some new high-quality knives or to replace a well-loved item in your set, Joel will handcraft the perfect one for you. For all your custom knife needs, be sure to visit @joelsunderland on Instagram and place your order today.
Manitobah Mukluks
Whether we like it or not, winter is here! Keep you and your loved ones warm this winter by supporting this Indigenous-owned business and past Asper VIBE Award recipients, Manitoba Mukluks. Check out their line of Storyboots that the company says aim to revive the traditional arts by creating partnerships with elders and artisans who fashion mukluks and moccasins in a traditional way. Start shopping by visiting their website or @manitobah on Instagram.
SOAK Bath Co.
Sit back and relax with some handcrafted products from SOAK Bath Co. – a zero-waste bath and body brand from Niverville, Manitoba. With plant-able packaging and products such as bath bombs, soaps, and more, these will surely be a hit with everyone on your list. To purchase some of their holiday gift sets visit their website or @soakbathco on Instagram.
SolBrü
Produced in small batches here in Winnipeg, Manitoba, SolBrü is the new alternative to alcoholic spirits. Designed to stimulate the sensation of alcohol, SolBrü aims to reduce the negative impact of drinking culture and support the 'Sober Curious' movement. For recipes or to purchase SolBrü today, visit their website or @solbrueelixirs on Instagram.
Towns Apparel Co
Show off your local pride this season by supporting Towns Apparel Co, a company that provides hometown-based apparel. With inclusive sizing up to 5XL and over 100 towns and cities to choose from, they have something for everyone! Visit their website or @townsapparelco on Instagram to place an order today.
We hope you found this gift guide helpful and discovered new ways to support local businesses this holiday season. To stay up-to-date on all things Asper, be sure to follow us on Instagram @asperschool.