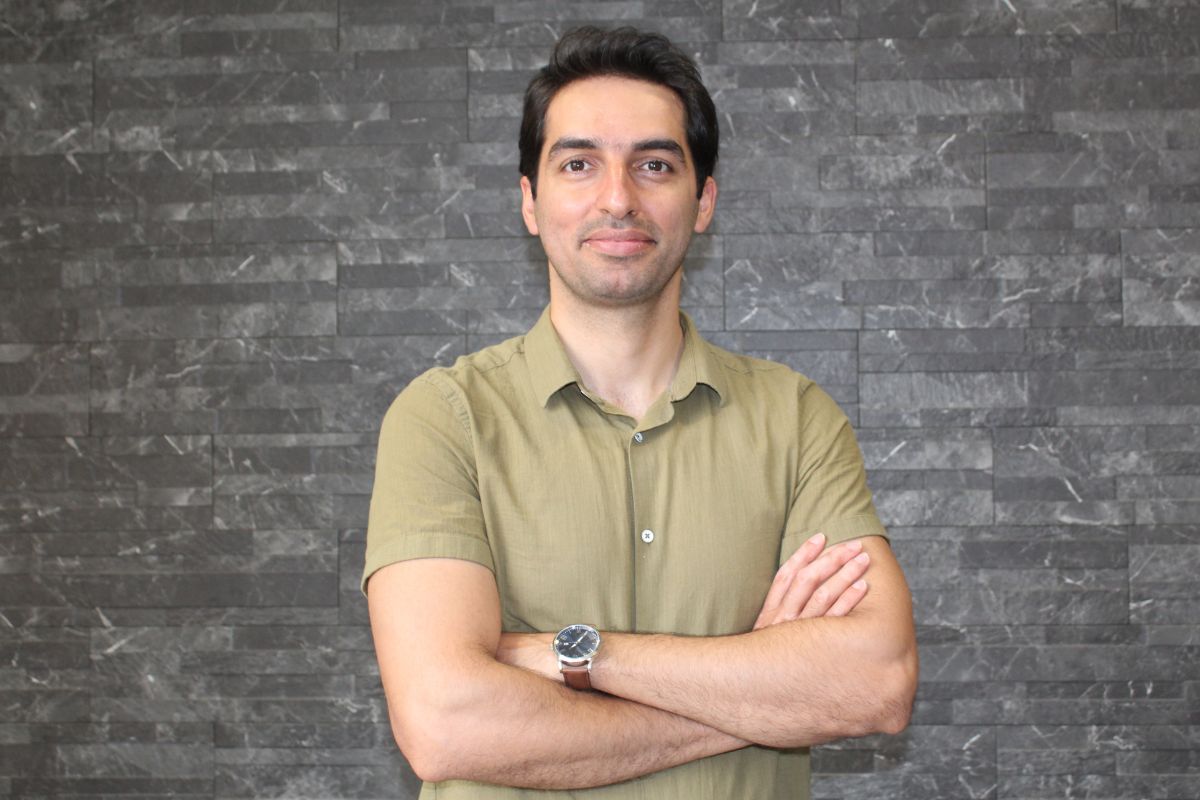 Asper PhD candidate explores how businesses can contribute to creating a better world
October 13, 2023 —
Asper School of Business researcher, instructor and PhD candidate Mojtaba M. Shourkaei explores how businesses can advance sustainability. He recently completed research, co-authored by Asper assistant professor Kelsey Taylor and Asper professor Bruno Dyck, on Patagonia, an outdoor apparel brand, and published his findings this year in Business Strategy and the Environment, a leading academic journal in the field of business sustainability.
Studying Patagonia's business practices, supply chain and mission, Shourkaei observes how the brand fully integrates sustainability. "Patagonia has a holistic view of its operation, responsibility and impact," he says. "Their initiatives are not piecemeal—all components fit and work together like a puzzle to create a unique, sustainable, global supply chain."
In other words, sustainability permeates every facet of Patagonia's supply chain—from the material (reducing textile waste), to the relational (developing mutually beneficial and trusting partnerships with suppliers, local NGOs and customers), and the discursive (sharing their pro-sustainability practices and mission internally and externally).
Shourkaei studied Patagonia, interested in how medium and large organizations can become more sustainable to create momentum for significant social change. While he demonstrates that large-scale change through medium and large corporations is vital, many of these corporations still pursue sustainability to maximize profit, which makes transformative change difficult.
He became interested in how small, local organizations might be able to take a completely different approach to sustainability and offer an alternative to profit-focused sustainable business.
A shift from global corporations to local organizations
Shourkaei's thesis project explores how a holistic view of sustainability and placing people and planet ahead of profit can fundamentally change business structure, strategy and organizing. As such, his dissertation examines an alternative food network, initiated by Fireweed Food Co-op, a local nonprofit serving Manitoban food producers and consumers.
In his work with Fireweed, Shourkaei observes how the collaborative efforts of multiple actors engaged in the local food network can create an alternative food system. He is attracted to this case because the network resembles strong sustainability, which he defines as having three key features.
"Strongly sustainable organizations emphasize interconnectedness, which means that they seek collaboration over competition, and positive outputs to stakeholders rather than profits for shareholders," he says. "They promote positive anarchy, decentralizing their operations and structure. And, they strive to work within the planetary boundary, recognizing that our resources are finite, pursuing sufficiency or 'enoughness' and seeking qualitative over financial growth."
He explains how these features work together to create a supportive network of individuals working with nature to sustainably address a need. "It is not just the human actors who have agency; the environment—weather, plant and animal life—is an active part of this network," says Shourkaei.
The decision to do a second PhD
Shourkaei is hopeful that sustainable business practices can aid in the protection and restoration of the environment. Growing up in rural Iran, he witnessed how unsustainable practices draw the life from once-green places. He found a passion for sustainability and hope that he could make a positive impact through his work.
While working on his first PhD at the University of Tehran, Shourkaei took this passion to industry, hoping to change large organizations from within. "I worked at a leading company in edible oil production," says Shourkaei. "I suggested to the CEO that we should be more responsible for nature and minimize environmental damage but was told that this was not our role; that's for the government to enforce."
Pondering this inconvenient reality in the business world, he sought another way to make change and decided to pursue a second PhD focused on sustainability and business. He chose Asper as a school that prioritized this field and now works under the supervision of Bruno Dyck, Norman Frohlich Professor in Business Sustainability.
His former CEO's response demonstrated a core issue in the pursuit of sustainability: if large organizations and government ultimately hold the most power, how far can individual efforts really go? Shourkaei rethinks this question, drawing on his role as an instructor at Asper and his hope to one day become a professor teaching business sustainability.
"Of course, change may not be possible with individual efforts alone; government and business should be responsible for making significant changes," he says. "But, I think, 'who will work in government, who will run businesses in the future?' They're students in my classroom or people that are reading my research. They will work in roles where they can make an impact. So, I believe that cultivating a sustainability mindset and sharing this knowledge can contribute to creating a better world."
In his research and teaching, Shourkaei is documenting how a sustainability mindset prompts a reimagination of how businesses look, function and serve their communities. He is also observing how a holistic mindset rooted in interconnectedness allows us to rethink what it means to be an individual in the natural world, challenging the limitations of individualism and inspiring collective action.