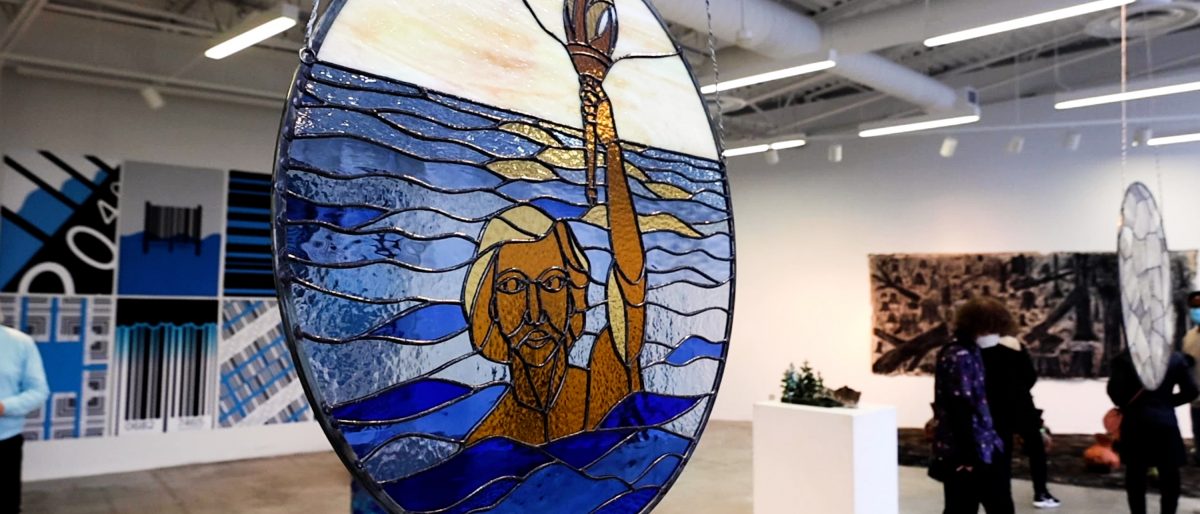 Arts and culture at UM
September 15, 2023 —
It's time for an exciting new season of arts and culture at the University of Manitoba. Whether you are interested in art, music, design, theatre or literary events, there is something to look forward to.
And many of the musicians, artists and performers play a significant role in arts and culture in the city too.
Culture in the community
You can find UM students performing in many professional and community events, whether as freelance musicians or as part of an ensemble.
"Our classical music students perform in a variety of professional ensembles—for instance, the Winnipeg Symphony Orchestra, the Manitoba Chamber Orchestra and the Manitoba Opera. Our jazz students perform as warm-up ensembles for headline groups at Winnipeg Jazz or the Asper Jazz Series," says Ed Jurkowski, dean of the Desautels Faculty of Music and director of the School of Art.
Jurkowski says many independent artists in Winnipeg and beyond have studied at the School of Art, while a large percentage of performers, choir directors and church musicians in Winnipeg—as well as independent and K-12 teachers—also studied at UM.
"School of Art students have numerous exhibition and curatorial opportunities in the many professional galleries in Winnipeg," he adds.
Later this month, School of Art students and alumni will be participating in Nuit Blanche with "The Garden of Illuminated Tales," an immersive experience where the public can walk through handmade lanterns filled with written and illustrated stories.
On campus, be sure to visit the School of Art Gallery, which produces three main exhibitions a year and regularly programs artist-talks, workshops, performances and film screenings. The Gallery presents a wide range of practices and offers diverse perspectives on art and culture, sparking curiosity and fostering conversations on the subjects that matter most to our communities.
Get ready for a season of talent and inspiration. Below is a sample of the arts and culture events happening this fall at UM.
The Undead Archive
Coming up this week is the opening of "The Undead Archive: 100 Years of Photographing Ghosts", curated by Dr. Serena Keshavjee. The School of Art Gallery exhibition runs from Sept. 21 – Nov. 10, with an opening reception and tour on Sept. 21, and a wide variety of adjunct programming throughout the exhibition's run.
A century ago, Winnipeg physician T.G. Hamilton and his wife Lillian Hamilton, a trained nurse, were inspired by a lecture given by renowned author and spiritualist Sir Arthur Conan Doyle. The prominent couple conducted hundreds of experiments investigating the invisible 'psychic' force they believed was evidence of personalities surviving physical death.
These experiments resulted in a series of captivating black and white photographs which form the core of this large-scale, multi-site exhibition.
Featuring photographs, séance-related archival manuscripts, and documents from the Hamilton Family Fonds housed in UM's Archives and Special Collections, alongside a host of contemporary artworks in a variety of media, "The Undead Archive" highlights how contemporary artists from Winnipeg and around the world have responded to these photographs. The exhibition is co-presented by the University of Winnipeg's Gallery 1C03 and the University of Manitoba Archives & Special Collections.
Music for the Masses
University of Manitoba ensembles perform throughout the year and cover a range of genres and sizes from an 80-piece concert band to small chamber groups. The season gets going on Oct. 13 with a wind ensemble and concert band concert, with jazz, symphony orchestra and University Singers concerts later that month, and a multitude of concerts in December.
Dark Sisters, presented by the Desautels Chamber Opera Group, runs from Nov. 9 and 10, and is a contemporary opera, with a modern story.
This chamber opera follows one woman's dangerous attempt to escape her life as a member of the FLDS Church (Fundamentalist Latter Day Saints), a sect that split from mainstream Mormonism in the early 20th century, largely because of the LDS Church's renunciation of polygamy. The narrative draws inspiration from two raids on FLDS compounds as well as the stories of the wives of Joseph Smith and Brigham Young. Set against a red-earthed landscape filled with revelations, dark prophets and white temples stretching toward heaven, Dark Sisters charts one woman's quest for self-discovery in a world where personal identity is forbidden.
To learn more about these, and other art and culture events at the University of Manitoba, visit the Arts and Culture website.