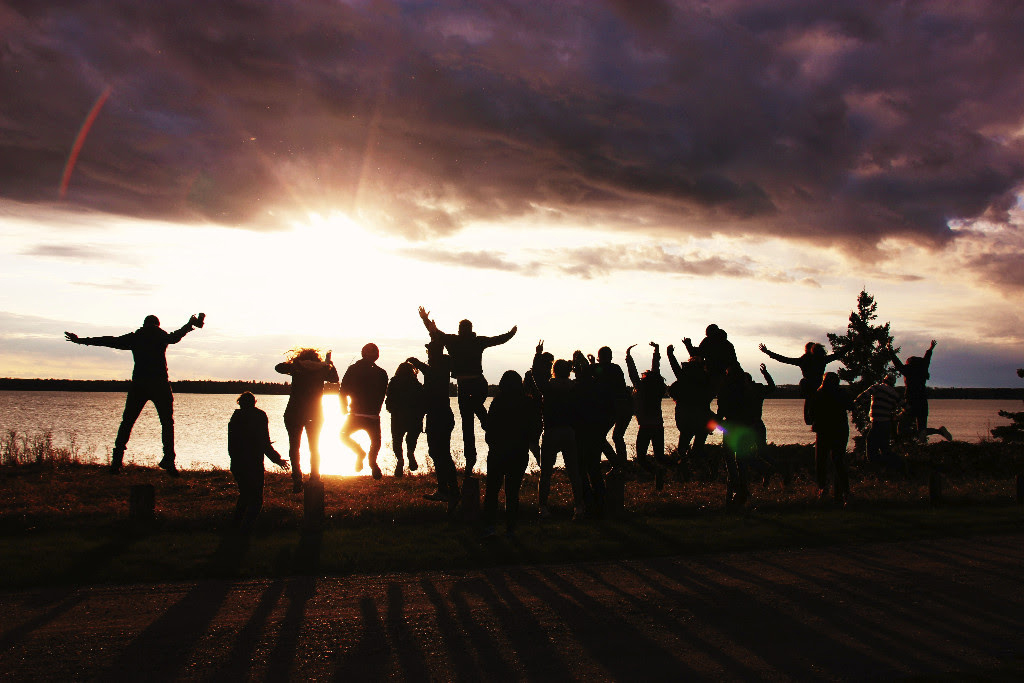 Arni Thorsteinson Study Exchange Program: Summer 2016 Update
July 11, 2016 —
The 2016 Arni Thorsteinson Study Exchange Program to Israel was a huge success. Thanks to an ongoing generous donation from Mr. Gerald Schwartz and Ms. Heather Reisman, 14 students from the Asper School of Business and 8 from Ben-Gurion University of the Negev were able to participate in this life changing experience from May 8 – June 2, 2016. Click here to see a slideshow of this year's program.
Company Visits
Academic concepts from INTB 2200 International Management, co-taught by Ms. Nicole Barnabé from Asper and Dr. Uriel Haran from BGU, were reinforced by company visits in Winnipeg and Israel. Thanks to Manitoba Hydro International, New Flyer Industries, and Palliser Furniture in Winnipeg, and Unilever, Google and Intel in Israel for hosting the group.
Manitoba Programming
Asper students greeted their new friends from BGU at the Winnipeg Airport with welcome signs and the relationship building began right away. All students participated in a range of activities in Winnipeg, including visits to the Manitoba Museum and the Canadian Museum for Human Rights. Israeli Memorial Day fell early during the program, and Asper students were humbled to hear very personal presentations from the BGU students. A celebration followed the next evening at a local restaurant commemorating Israeli Independence Day. They spent a fun weekend exploring the outdoors and getting to know one another better at a teambuilding retreat in Clear Lake, a huge hit that helped build lifelong friendships and an activity that will definitely return next year. Their time in Manitoba was capped off by a farewell barbecue.
Sincerest thanks to Mr. Arni Thorsteinson and Ms. Susan Glass for graciously hosting their annual dinner in their home for participants.
Special thanks to members of the Canadian Associates of Ben-Gurion University, who generously provided additional funding to send two extra students on this once in a lifetime experience. Students enjoyed a beautiful Shabbat dinner hosted by CABGU at Shaarey Zedek Synagogue and organized by Zach Ostrove. Ben Cohen from Oreck Canada delivered the keynote speech.
Toronto Programming
Students were kept busy over four nights in Toronto. They visited with Oded Orgil from the Canada-Israel Chamber of Commerce and Stan Fedun and Mara Chadnick from the Office of the Israeli Consul General. They learned about ONEX operations through a meeting with Michael Fizzell and listened to a lecture on Israel by Jewish educator Richard Bass. Students also had the chance to meet Kyle Chatterton, a program alumnus now living in Toronto who spoke about the impact ATSEP had on his career and education.
The group also enjoyed a Toronto Blue Jays baseball game and a day trip to Niagara Falls, which included a ride on the Hornblower Cruise, a wine tour and tasting, and shopping at an outlet mall.
Special thanks to Jonathan Allen from the Canadian Associates of Ben-Gurion University for helping arrange meetings in Toronto, and to Lori Shapiro, CEO of the Schwartz-Reisman Group, for hosting us at ONEX.
Israel Programming
Time flew by and the group soon arrived in Israel after a long flight. They spent time on campus in Beersheva completing coursework, making final presentations and writing their exam, and the Israeli students showed the Asper students their local life on campus and beyond. A highlight of time in Beersheva was participation in Student Fest, where all participants were able to enjoy local music and a pool party with thousands of other BGU students.
The group was kept busy covering ground across Israel. They enjoyed a camel ride and traditional tea and snacks at the Kfar Hanokdim Bedouin Camp. The group spent a full morning at Yad Vashem, somberly reflecting in Israel's Holocaust museum. They then spent hours touring around the Old City in Jerusalem, where they saw many famous world heritage sites. The visit to Jerusalem coincided with the Festival of Lights where the Old City was illuminated beautifully at night. The group relaxed in the Dead Sea before spending the night at a hostel at the foot of Masada in the breathtaking Judean Desert. After an early morning hike up Masada, they continued onto Tel Aviv where they enjoyed a city tour and time on the beach. The program wrapped up in Beersheva with a farewell dinner, complete with silly team building awards. It was an emotional experience for all when the group said goodbye as the Asper students returned to Canada.
ATSEP 2017
Recruitment for the 2017 program will begin at Asper in October 2016 with applications due on November 4. Please contact amber [dot] pohl [at] umanitoba [dot] ca for more information.