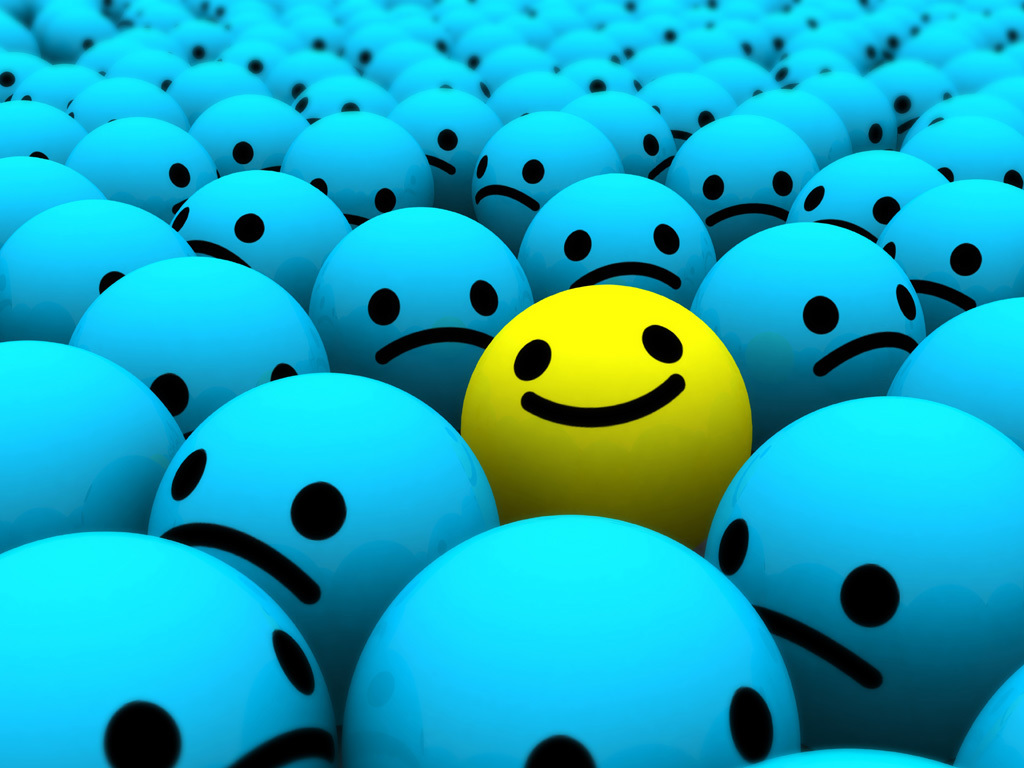 Are you happy now? The pursuit of happiness in the modern age
March 4, 2015 —
In 2014 Pharrell Williams' song, "Happy," went viral, prompting video responses from people around the globe dancing and jumping to the tune. Oprah's made a multimillion dollar business of helping others find self-fulfillment; Gretchen Rubin's project, manifesto and book The Happiness Project became a worldwide bestseller. Positive psychology offers lessons on "the art of happiness," while magazines and TV talk shows debate the complexities of happiness.
Happiness in the modern age has become a subject of intense discussion. We want to know what makes YOU happy? What's the most significant factor in happiness, according to you?
Take our poll and add your comments below — and plan to attend the award-winning Visionary Conversations speaker series, which continues tonight with a panel of experts on the topic, "Are You Happy Now? The Pursuit of Happiness in the Modern Age."
Clap along
What is the most significant factor in your happiness?
Relationships (34%, 117 Votes)
Work-life balance (16%, 55 Votes)
Health (12%, 40 Votes)
Spiritual fulfillment/pursuits (10%, 36 Votes)
Travel, leisure time or group/volunteer activities/sports, etc. (10%, 33 Votes)
Work/career fulfillment (8%, 27 Votes)
Creative pursuits (6%, 20 Votes)
Money (5%, 17 Votes)
Total Voters: 345

Loading ...
UM Today caught up with our panelists to ask them to respond to the question: Do we have an unattainable perception of happiness?
Here are their answers:
Daniel Bailis, professor and head, psychology, Faculty of Arts
"As someone who studies goals, I would say that some goals might be unattainable, but the important thing to remember about happiness is that it comes before the goal, and it helps us on the way.  Happiness is the feeling of making progress toward a goal.  It is part of an internal emotional signaling system that lets us know when we are on the right track.  Making happiness itself into a goal, or making it into something we will only allow ourselves to feel after our goals are achieved — these are things we can imagine and do to ourselves through sheer force of will — but they set that internal signaling process into an endless loop or tailspin.  Beyond that, if goal pursuits are freely chosen, greater happiness is the usual result."
John Walker, alumnus and professor, clinical health psychology, College of Medicine, Faculty of Health Sciences
"People are able to describe their personal feeling of happiness with some reliability.  They are also able to see it in their children. The really challenging question is how do you get there?  How much of the time can we expect to feel happy?  What other emotions might we feel along the way?"
Fang Wan, professor, marketing, I.H. Asper School of Business
"Happiness is attainable only when we have the right perspective. For me the pursuit of happiness is what we focus on. And it is hard to sustain as happiness becomes the end goal. Rather I would focus on the "happiness of pursuit." Focus on how happiness is the process of engaging in things we love and care."
Join us March 4 at 6:30 p.m. for a reception, with the panel discussion beginning at 7:00 p.m. in Robert B. Schultz Theatre, 92 Dysart Road, St. John's College, Fort Garry Campus, University of Manitoba.
Please RSVP here.