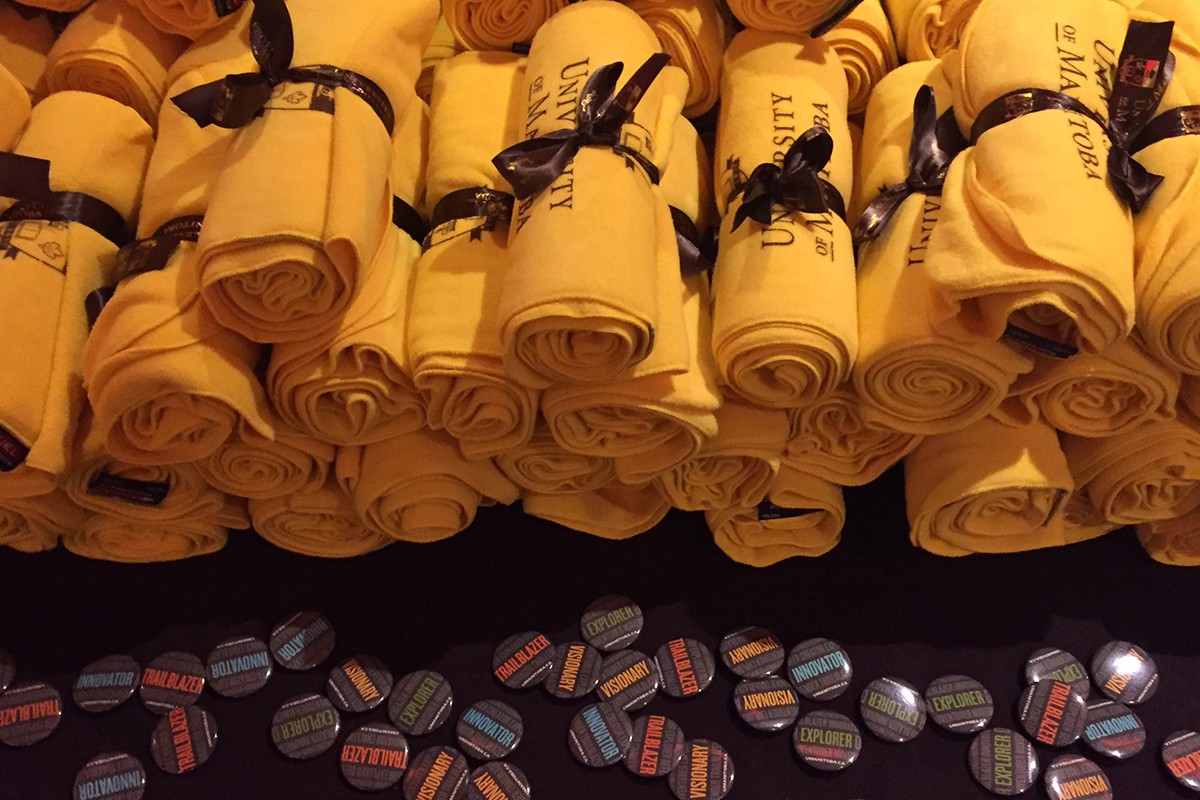 Arctic research highlighted at Calgary alumni reception
November 27, 2015 —
Acclaimed climate-change researcher Dr. David Barber [BPE/82, MNRM/89] discussed the global significance of his work in Arctic system science at a special U of M alumni reception held yesterday in Calgary.
University of Manitoba President and Vice-Chancellor David Barnard was on hand to greet the more than 150 friends and graduates residing in and around "Stampede City," introduce them to the Front and Centre campaign, and welcome Barber as the featured guest speaker.
Barber, who is the Canada Research Chair in Arctic System Science and associate dean of research in the Clayton H. Riddell Faculty of Environment, Earth, and Resources, shared details of the groundbreaking research happening at the University of Manitoba's Centre for Earth Observation Science (CEOS) — the world's largest research centre dedicated to sea ice — and how that research will play a significant role in future resource exploration and development in the Arctic.
"CEOS has become a leader in this field because of the commitment of the University of Manitoba to create an environment that allows us to thrive." Barber said. "It's that supportive environment that is enabling us to position the University as a global leader in Arctic research, and to attract some of the brightest minds onto our team."
Barnard noted how the Front and Centre campaign will "position our students, alumni, and outstanding researchers, like Dr. Barber, at the front and centre of discovery, innovation, and engagement."
The Calgary reception was preceded by a major announcement of a $1 million gift made by U of M alum, and Calgary energy entrepreneur, Robert Michaleski [BComm(Hons)/75]. Michaleski's transformational gift will support the outstanding fitness facilities, high performance training gym, and applied research centre at the new Active Living Centre. Investing in improved places and spaces at the University of Manitoba is a major component of the $500 million Front and Centre campaign.
The next alumni reception will be held in Victoria on November 28, followed by a fourth Canadian date in Vancouver on December 7. To learn more about these upcoming events, visit umanitoba.ca/alumni.