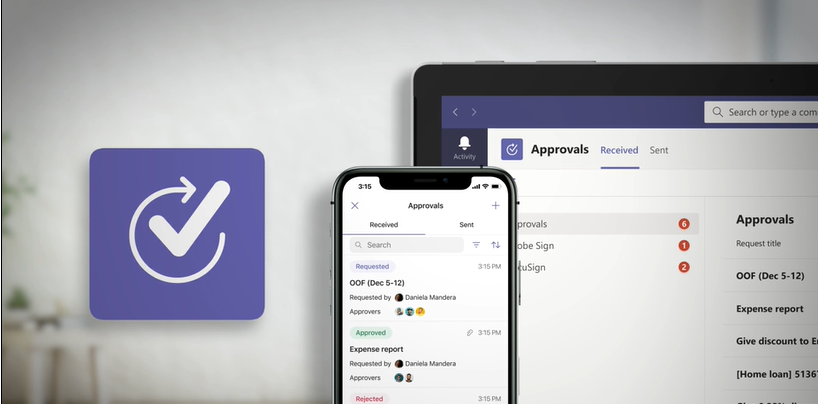 Approvals app in Microsoft 365 Teams
Use the Approvals app to send and receive approval requests
July 5, 2022 —
The Microsoft 365 Teams Approvals app enables you to easily create, manage, and share approvals directly from Teams. Start an approval flow in Teams from a chat or a channel conversation or create an approval request directly in the Approvals app.
Complete a basic request form with the request name, who the approver is, along with any additional information or required attachments. Alternatively, you can use a pre-designed or custom template to tailor the approval request to your unique needs.
You can view and manage your approvals from the Approvals app in Teams and each request is displayed along with key details. You can also select a specific approval to see more information and track its progress.
If you require something more custom, you can either use a Power Automate approval template or build your own.
An introductory session on the basic use of the Approvals app is available as part of IST's M365 series of courses. To sign-up for the new Approvals session visit LOD and search for M365.
For more information about the Approvals app, visit What is Approvals.
https://support.microsoft.com/en-us/office/what-is-approvals-a9a01c95-e0bf-4d20-9ada-f7be3fc283d3