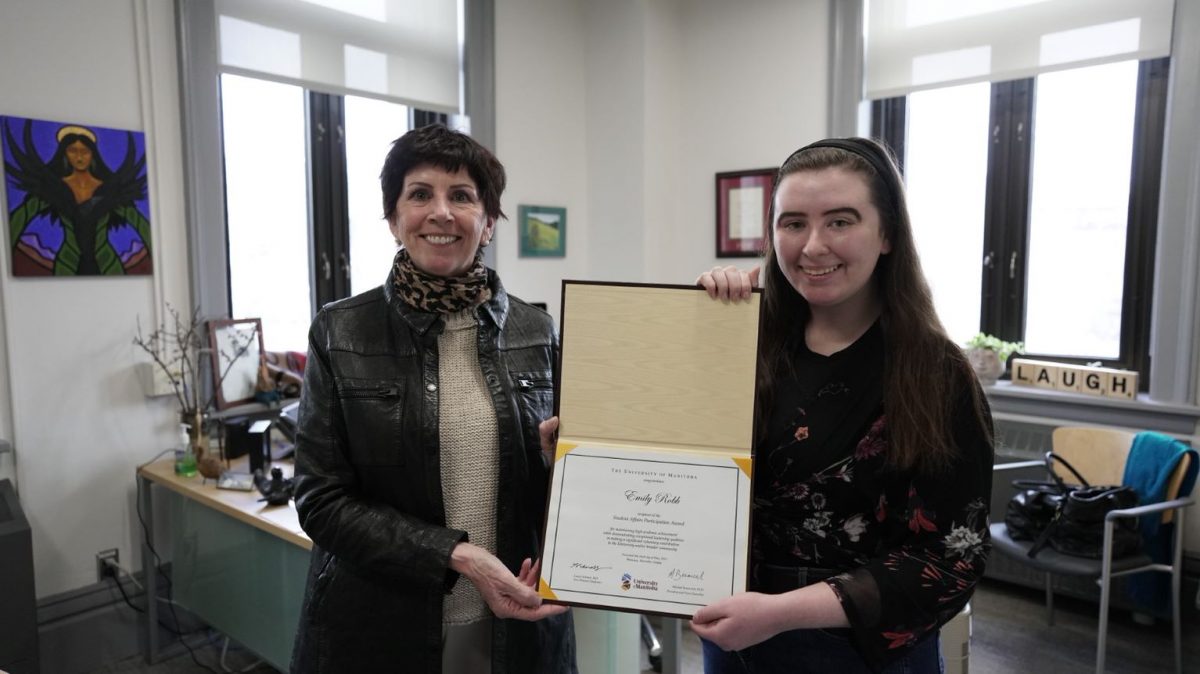 Announcing 2023 Student Affairs Participation Award
May 16, 2023 —
Congratulations to Emily Robb, who was unanimously selected as the recipient of the 2023 Student Affairs Participation Award by this year's committee. The award aims to recognize a student who has maintained high academic achievement while making a significant voluntary contribution to UM and/or the broader community. This year's award was presented on April 28, by Laurie Schnarr, Vice-Provost Students.
Emily is exceptionally engaged in the agriculture sector and wider community. As a second-year student at the University of Manitoba, Emily has shown exceptional leadership and engagement in the Faculty of Agricultural and Food Sciences. As Vice-Stick (External) on the Faculty of Agriculture Students Organization (FASO) and President of the 4-H Future Leaders Club, Emily has shown true leadership at the University and throughout the province. In addition, she serves as a Faculty Ambassador with UM Student Recruitment, as well as volunteering as note taker for students.
Emily has continued to demonstrate excellent academic achievement on top of all her additional community activities and has been recognized for her academic achievements, including being named a President's Scholar and a member of the Dean's Honor Roll. She has also demonstrated passion and commitment to ensuring the well-being of all students, supporting the principles of equity, diversity and inclusion on many fronts.
Through Emily's role in FASO, she has advocated for the creation of more inclusive programming for the entire student body by the council. She is currently involved in the restructuring of FASO to make it more diverse, equitable, and inclusive to the greater student body. She is an advocate and the voice for marginalized students and those in minority groups within the faculty. She has brought light to the issues that they may face daily here. She has lobbied for representative positions for 2SLGBTQIA+ students, black students, racialized students, Indigenous students, students with accessibility needs, and an equity, diversity, and inclusion advisor (executive position) for FASO.