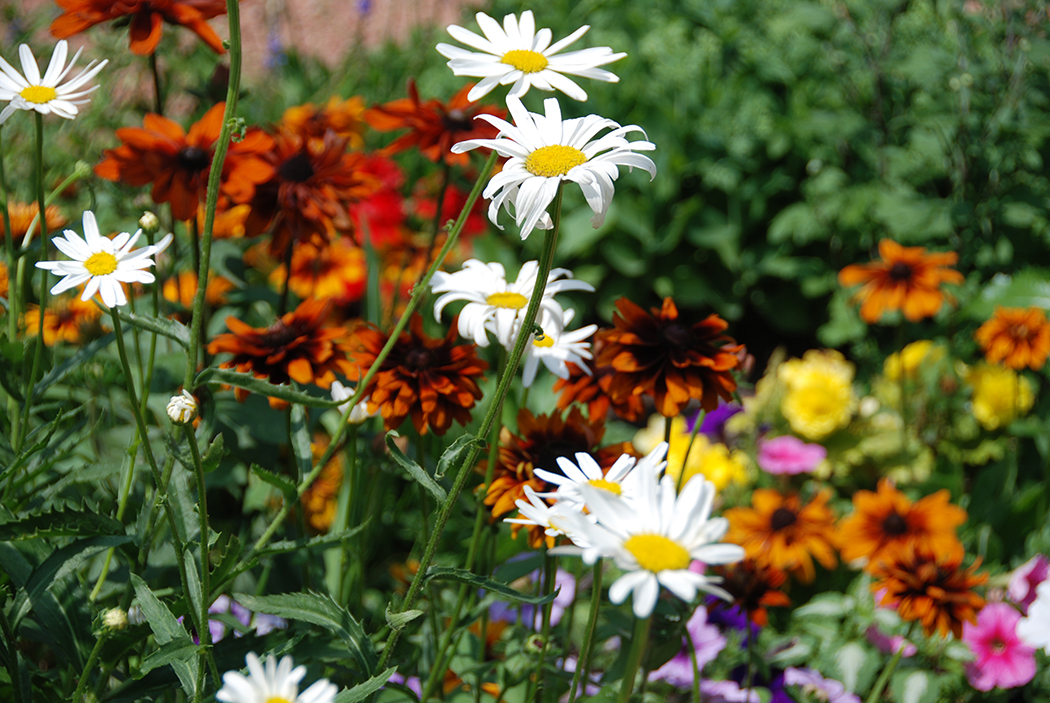 An exuberance of blooms at the Lynn McLean Memorial Garden
August 4, 2014 —
A quiet garden just outside of St. John's College is a tribute to the wife of the college's former Warden, Murdith McLean (1980 to 1997). Lynn McLean, a librarian at Balmoral Hall and in St. Vital, died in 2001. Inaugurated on May 30, 2003, the Lynn McLean Memorial Garden teems with flowers between paths and stone benches for contemplation.
The campuses are spectacular in summer, thanks to the impressive variety and abundance of plant life that U of M physical plant landscapers and gardeners, along with additional summer staff, work hard to shape and maintain.
Here's a look at the buds and blooms in this special corner of the Fort Garry campus. Where are your favourite places on campus to take in the summer plant life?
[rev_slider Plantlife]