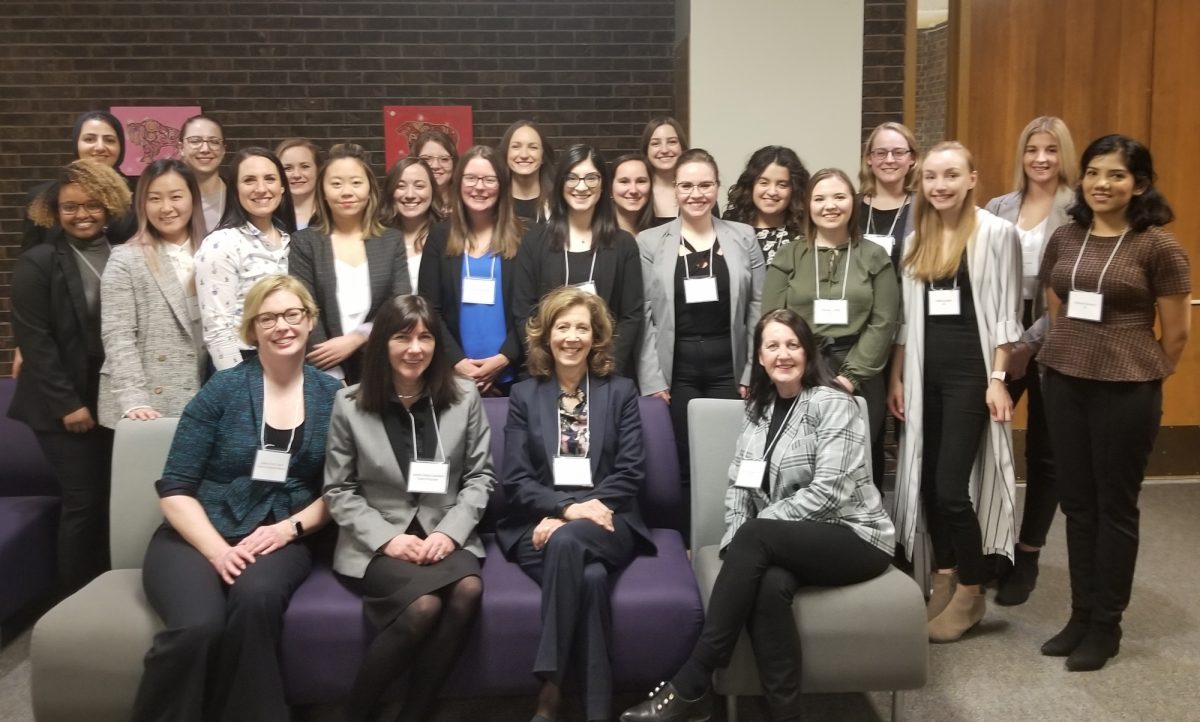 An Evening for Law Students to Remember: An Evening with Women Judges
March 18, 2020 —
The Faculty of Law is currently following the University of Manitoba's measures during the COVID-19 pandemic to minimize the spread of the virus. In the meantime, we will continue to bring our community news of Robson Hall community activities and achievements.
On March 9th, 2020, Robson Hall welcomed four Manitoba judges for "An Evening with Women Judges." The panel was comprised of Justice Diana Cameron and Justice Lori Spivak of the Manitoba Court of Appeal, Justice Anne Turner of the Manitoba Court of Queen's Bench (General Division), and Chief Judge Margaret Wiebe of the Manitoba Provincial Court.
Female law students in their second and third years attended dinner with the esteemed panel and had the opportunity to speak with each of the judges about their unique career paths and experiences. The intimate setting allowed students and judges to engage in meaningful discussion surrounding a wide variety of issues and challenges unique to women in the profession.
"An Evening with Women Judges" is an annual event held by the Canadian Chapter of the International Association of Women Judges ("CCIAWJ"). The CCIAWJ began this initiative in 2015 and since then, Robson Hall has been fortunate enough to have hosted the event in 2015, 2017 and 2019. As a result of the overwhelming success of the event in the past, the Dean's Office graciously offered to sponsor this event at Robson Hall in the off years, so as to allow students a regular opportunity to interact with women in the judiciary.
On behalf of the students in attendance at the event, I would like to thank Robson Hall for organizing this exceptional event. I would also like to extend our sincerest gratitude and appreciation to the panel of judges who took the time to candidly share their thoughts and experiences with us.