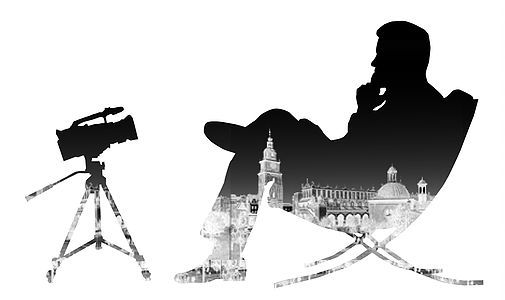 Alumnus debuts show in Big Apple
Dahn Hiuni's play hits the stage starting Aug. 20 in New York
August 10, 2016 —
A University of Manitoba alumnus is getting ready to present a show he spent a decade working on.
Dahn Hiuni, who graduated from Fine Arts at the University of Manitoba in 1988, has been working on Murmurs & Incantations since 2006. The play is debuting at the New York International Fringe Festival later this month.
It is the story of a gay, New York performance artist with creative block who fatefully travels to Poland in an attempt to revive his art career, only to be confronted by the feisty ghost of his grandfather, a rabbi killed in the Holocaust.
It's a massive accomplishment for Hiuni. He's worked very hard on the show and has always had an interest in live theatre.
"All my life I've run dual careers as visual artist and theatre artists", said Hiuni. "In theatre, it began with acting and now playwriting. While I was in Winnipeg, I did a BFA in art during the day but evenings I would take dance class at Royal Winnipeg Ballet and perform at the Hollow Mug Dinner Theatre. In the summer, I would perform at Rainbow Stage."
Hiuni credits the University of Manitoba for training him to be where he is today.
"The University of Manitoba is an excellent school," he said. "I did some early performance art and video and was supported in my experimentation. Across campus was a memorable theatre and film professor, George Toles, whom I befriended. He was an inspiration."
Murmurs & Incantations is playing at the historic SoHo Playhouse (15 Van Dam Street) in New York, starting Aug. 20. For showtimes and information, click here.