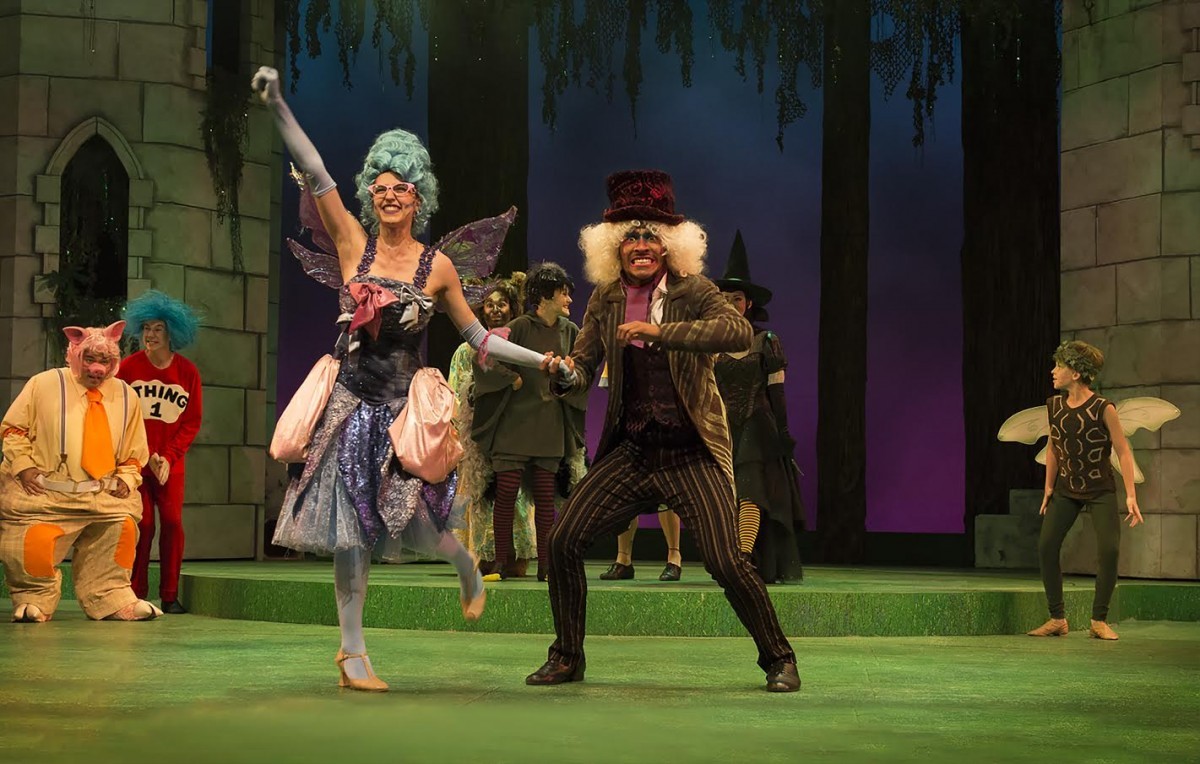 Alumni part of fairy tale story
Music alumni set to welcome an ogre to Kildonan Park
August 10, 2016 —
Rainbow Stage raises its curtain on the final show of the 2016 season starting August 11.
Shrek The Musical plays until Aug. 31 in Kildonan Park.
The show features two University of Manitoba alumni in its ensemble.
Colleen Furlan, who graduated in May 2016 from the Desautels Faculty of Music, plays a few characters in the show.
"The character I play the most is the Fairy Godmother," said Furlan. "Whenever I tell people that, they think I'm evil, because in the Shrek movie sequels, she's a bad guy. However, the musical we're doing is based off the characters from the first Shrek movie, so the Fairy Godmother I play is most definitely good and kind!"
Furlan also has some quick costume changes where she'll become Queen Lillian and one of the three blind mice for part of the show.
Shrek rehearsals began in June. The actors learned choreography at KickIt Dance Studio and then moved to the theatre at Kildonan Park in late July.
Furlan says rehearsing this show has been physically demanding.
"It's an extremely physical show," she said. "I've been making sure I'm in good shape, that my stamina is high and that I keep up with my singing, too."
Fellow cast member Aaron Hutton [BMus(Perf)/11] is no stranger to Rainbow Stage. Shrek The Musical marks his 12th show with the company. He plays the iconic wooden boy, Pinocchio, among others.
"There are many familiar characters in this show but they're taken out of their original fairy tales and put into the show's world," said Hutton. "In prepping for Pinocchio, you want to keep some familiarity with the character so the audience can connect with him, but you have to discover newer, deeper qualities to the character and add your own twists to them."
Hutton will also be on stage as a knight and the Pied Piper. He credits his time studying at the University of Manitoba for boosting him to where he is today.
"Since graduating, I've always told people that the singing I did with the ensembles at the University of Manitoba helped me take my performance skills from normal to Rainbow Stage-sized."
Carson Nattrass, who attended the University of Manitoba in 1999 to study film, plays the title character, Shrek.
For ticket information and show times, visit Rainbow Stage's website.