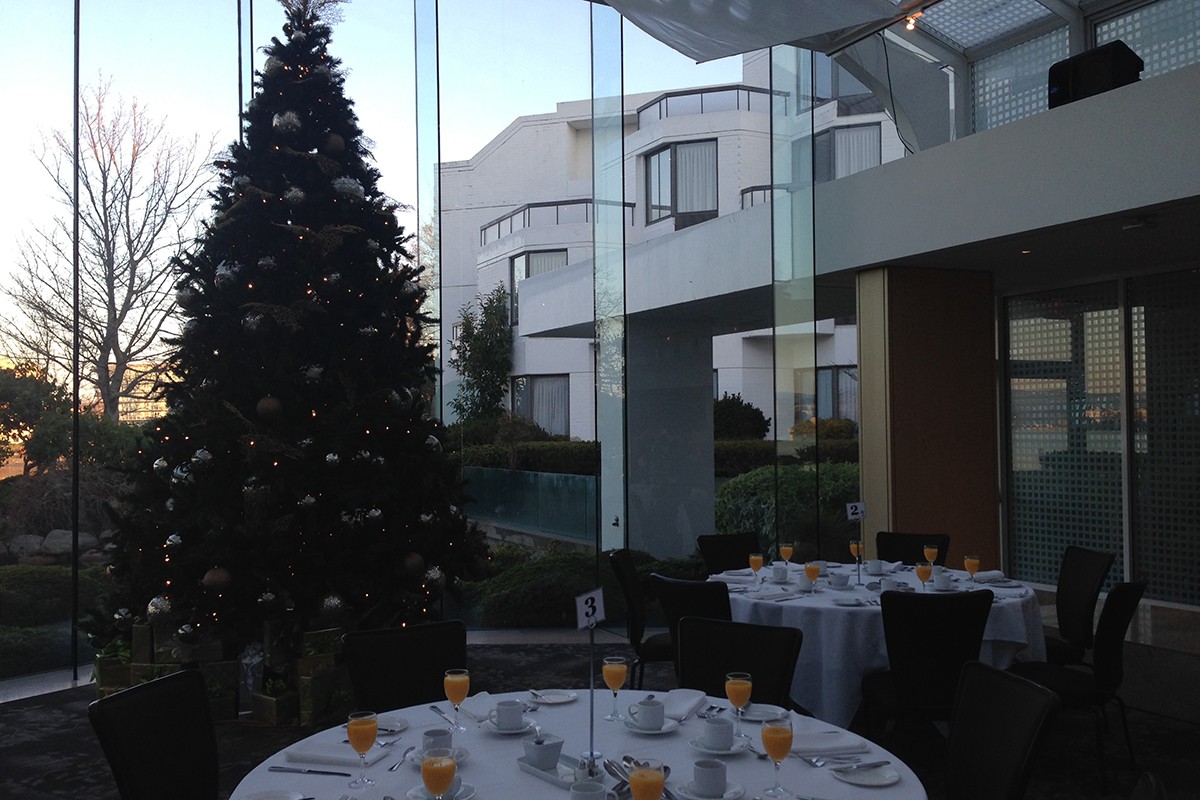 Alumni gather in Victoria
At the event appointment of three U of M professors into Royal Society College celebrated
November 28, 2015 —
This morning 70-plus members of the university's alumni community gathered at a special breakfast reception in Victoria to reconnect, learn more about the transformational Front and Centre campaign, and celebrate the induction of three U of M faculty members to the Royal Society College (RSC).
Drs. Estelle Simons, James Davie, and Fikret Berkes were among the 84 new Fellows inducted into the RSC during a special ceremony held yesterday at Victoria's historic Fairmont Empress Hotel.
"It's clear why [they] have been selected to receive this great honour," said John Kearsey, Vice-President (External) at the University of Manitoba. "We are proud to join the rest of the country in celebrating [their] remarkable accomplishments."
The prestigious RCS was founded in 1882 to recognize scholarly, research and artistic excellence; to advise governments and organizations; and to promote a culture of knowledge and innovation in Canada and around the world.
"The more than 2,000 Fellows who make up the RSC are our country's most prestigious academy of scholars and scientists," said University of Manitoba President and Vice-Chancellor David Barnard. "They are Canada's intellectual and innovation core. They drive ideas and challenge our assumptions about the most pressing issues facing our society. The University of Manitoba is proud of the 44 University of Manitoba professors that are current Fellows of the RSC."
The breakfast included an introduction to the $500 million Front and Centre campaign, and the university's vision and priorities for the coming years.
Another alumni reception will be held in Vancouver on December 7. To learn more about these events, visit umanitoba.ca/alumni.