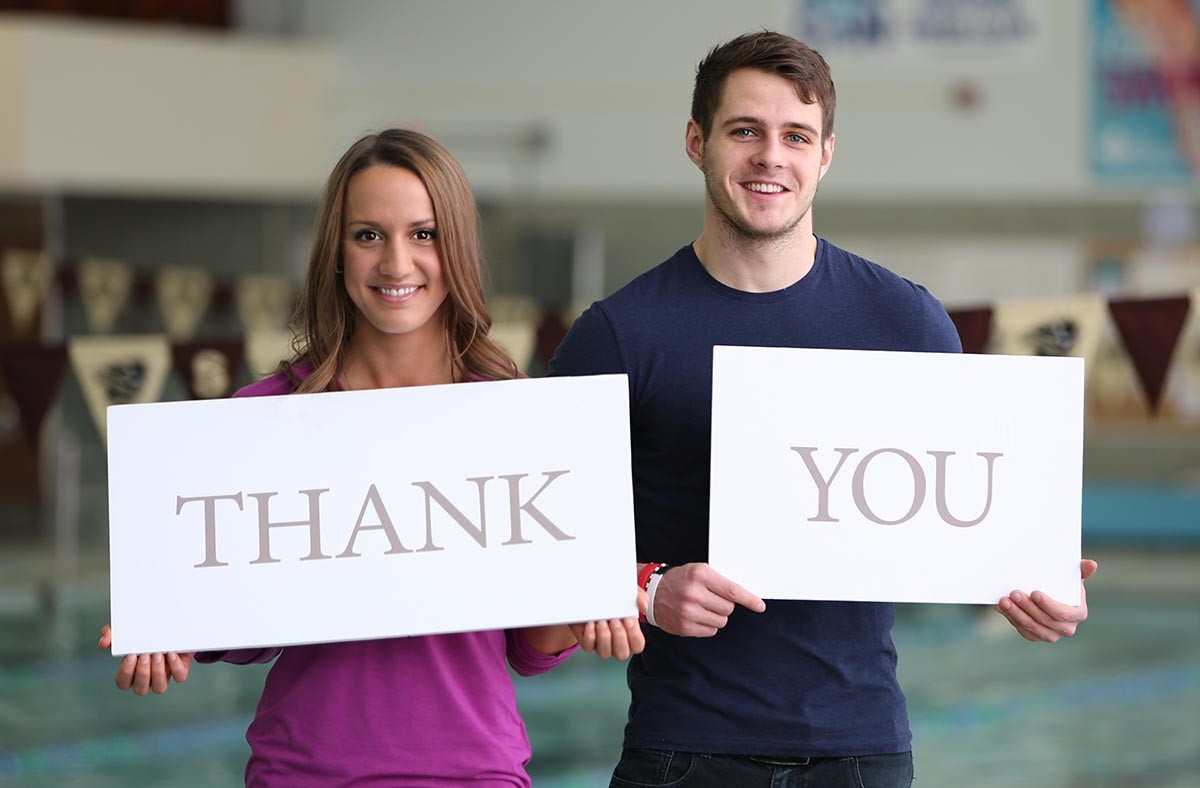 Together, we doubled their potential
Alumni raise more than $2 million for students and infrastructure
January 27, 2015 —
Thanks to the generosity of the University of Manitoba Alumni Association and more than 1,700 donors, a spectacular $2,177,714.02 was raised for graduate student support and the Active Living Centre!
Stepping forward with an incredible gift of $1 million in the summer of 2014, the Alumni Association challenged all alumni to match their support and double the potential of our students. The goal was enthusiastically met – and exceeded – in less than six months.
Nearly every student at the U of M will feel the impact of this amazing support.
"Our remarkable Alumni Association showed great vision and commitment in leading this successful matching campaign," said President and Vice-Chancellor David Barnard. "Together, its members inspired hundreds of people to make a transformational investment towards student success and healthy living that will benefit our entire university community."
Of the 1,700-plus alumni that contributed to the campaign, 599 were first-time donors.
"I am thrilled that so many of my fellow alumni, as well as members of the broader university community, stepped up to support this campaign," said Alumni Association president Jeff Lieberman. "The impact of the total gift to graduate student support and the Active Living Centre will be felt for years to come.
The fellowships that will be funded through this campaign will enable the U of M to offer competitive funding support to graduate students. Financial support is a key decision factor for students when deciding where to study, and is an area where the U of M has trailed behind.
In the Active Living Centre, opening in February 2015, students, faculty, staff, alumni and community members will find a welcoming space where they can enjoy a healthy lifestyle. More than that, it will bring together researchers from multiple disciplines to investigate chronic disease prevention.
"I encourage alumni to visit the Active Living Centre when it opens to see first-hand why we wanted to support this important facility," said Lieberman.
Further reading: It's not too late to support graduate students and the Active Living Centre.