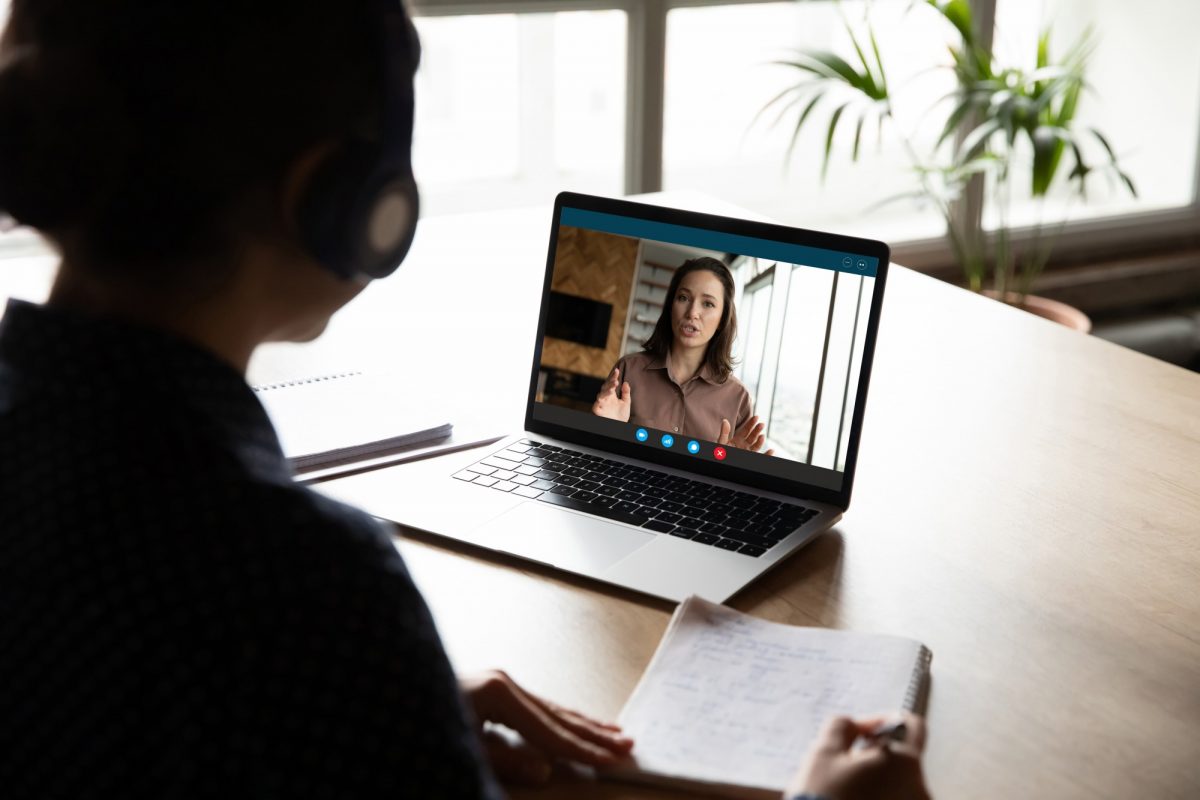 Alumni are our best ambassadors
Faculty of Arts looking for alumni volunteers to help students transition to the world of work
February 9, 2022 —
As Faculty of Arts alumni, you are our best ambassadors and finest examples of the value of an arts degree from the University of Manitoba. Your insight, knowledge and expertise are invaluable to students. You've been in their position and your experience and guidance can help them as they make decisions about their studies or career path and as they transition from university to the world of work.
The Faculty of Arts has a number of ways for alumni to become involved with current students. And, we are always looking for volunteers from a wide variety of disciplines from psychology to history to labour studies to any of our over 40 majors and minors. While there are many ways to volunteer, some of the top options include:
mentor a new graduate during their first year of work in the Arts Career Apprenticeship Program.
mentor one or multiple students or new graduates on the online platform UM Café.
become a co-op employer and help guide a current arts student as they gain work experience before graduation.
volunteer as a speaker on an alumni panel or for the Arts Career Round Table.
If you are ready to volunteer, complete our
Faculty of Arts alumni volunteer form today!
The Arts Career Apprenticeship Program is a new initiative in 2022 where recent Bachelor of Arts graduates are placed with a local employer for a twelve-month paid position to help gain valuable experience as they launch their career. As part of this program, students are also taught job search skills and techniques and are paired with two mentors, one on-the-job and one outside the organization. Outside mentors (preferably arts alumni) commit to connecting with the student throughout the twelve-month period to answer career and industry questions, share their advice and provide tips to help the new grad be successful in the workplace.
UM Café is a platform that introduces students, alumni and industry partners to one another over a virtual cup of coffee. It provides the flexibility for mentors to choose when, who and how often you meet with your mentees from anywhere in the world – in-person or virtual.
Co-op employers welcome into their workplace highly skilled and motivated student employees who are eager to learn and contribute for 12-16-week work terms. Provincial and federal subsidies and tax credits may be available to participating employers. Students receive a paid position providing degree-related experience, mentorship, guidance and feedback from employers.
The Faculty of Arts and many of our areas of study offer presentations or panels that include alumni speakers so students can hear about the successes and challenges alumni face after graduation. Hearing about careers that arts graduates have gone on to pursue helps current students make choices about their own future career path and sometimes opens doors to jobs they may have never considered. The Arts Career Roundtable is a unique event where students hear from multiple alumni, each with a different major and from a different industry and they get to ask questions in small group settings.
Here's what arts alumni have to say about volunteering with us:
"I enjoy meeting with arts students and sharing some of my experience with them. Arts grads have a lot to offer, and the key is for them to understand how to leverage their skills and experience as they enter the working world." — Amber Pohl, [B.A.(Adv.)/03]
"It's great to talk with current students and learn about their goals and ideas, and it's also a reminder of how versatile my own arts degree has been since I graduated." — Frances Koncan [B.A./10]
"I really enjoyed my first experience as a mentor. It gave me a chance to share my belief that an arts education is the best preparation for so many career options." — Karine Duhamel [M.A./08, Ph.D./13]
Volunteering has many benefits:
Become a better leader by practicing your communication skills.
It's flexible and can work around your schedule and your available time commitment.
Create connections with newcomers to your field.
Provide valuable insight and advice to students.
It's rewarding and fulfilling.
If you would like to volunteer, please complete our Faculty of Arts alumni volunteer form and we will get back to you to discuss options on how you might best support students. Volunteer opportunities are available year round.