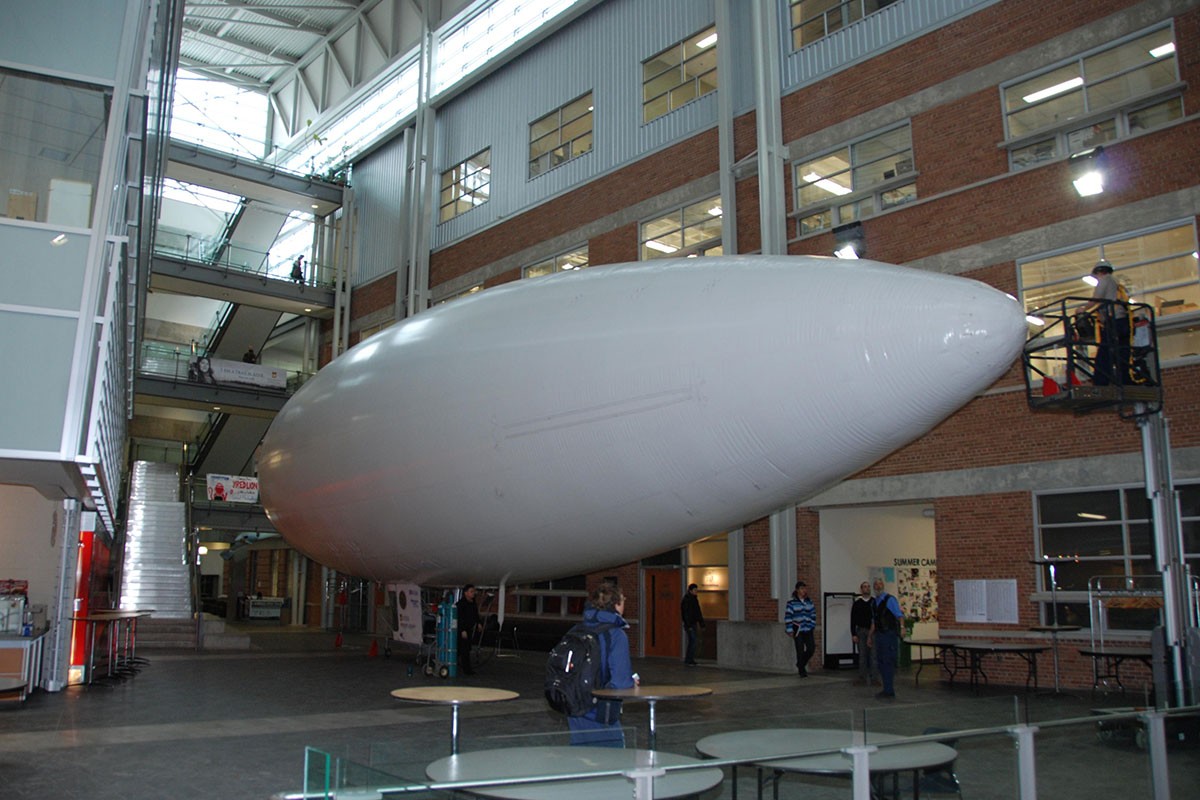 Airships 'a total loss' in St. Andrews due to severe storm
July 21, 2016 —
"I'm still in shock," says Barry Prentice of the department of supply chain management at the U of M and former director of the Transport Institute.
Prentice has been surveying the damage to a hangar at St. Andrews Airport, north of Winnipeg.
Last night's violent storm wreaked havoc across southern Manitoba, including many locations in and around Winnipeg. One of the buildings damaged by the storm's intense winds was the hangar containing two airships that Prentice was developing as a demonstration of a low-cost way of transporting supplies to northern communities.
Prentice, the founder and president of Buoyant Aircraft Systems International (BASI), notes: "We had the large airship ready to fly, but it is now completely in tatters. The envelope is shredded."
One airship was a test vehicle that was created to show the versatility of such craft, and had been inflated and displayed briefly inside the Engineering Atrium at the Fort Garry campus. This 80-foot craft was the first Manitoba-built airship and was introduced to the public in 2011.  It was built by BASI and ISO Polar, a non-profit research institute that was founded in 2005 to encourage the development of airship technology for sustainable transportation and logistics applications in the North.
Prentice's research at the U of M focused on the development of the airships and several engineering students had been employed for design and construction.
He says the hangar and the aircraft are "a complete loss." He estimates the damage to be about $1 million.
Prentice is, however, undaunted.
"We will rebuild," he says. "This is still a viable option for transportation."