Admin. Building roof repairs take place Nov. 2
Restricted access to Chancellor's Circle and Parking Lot N
October 30, 2019 —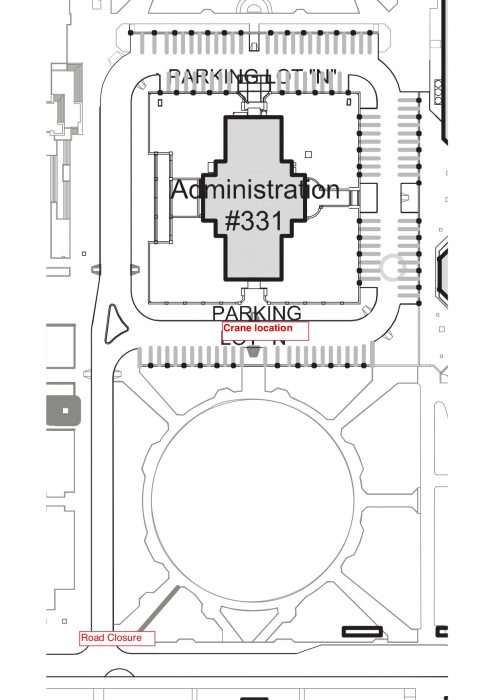 Roof repairs to the Administration building will take place on Saturday, Nov. 2, from 8:00 a.m. to 4:30 p.m., with a rain date of Nov. 3. This work will require the use of a large crane, which will take up the roadway on the south side of the building.
Please see plan (right) showing area affected by this work. (Click to enlarge.)
Gillson Rd. at Dafoe Rd., including Chancellors Circle, along with Parking Lot N, will be closed off to all traffic except emergency vehicles for the day.
UM Security Services will be requested to assist with monitoring the road closure.