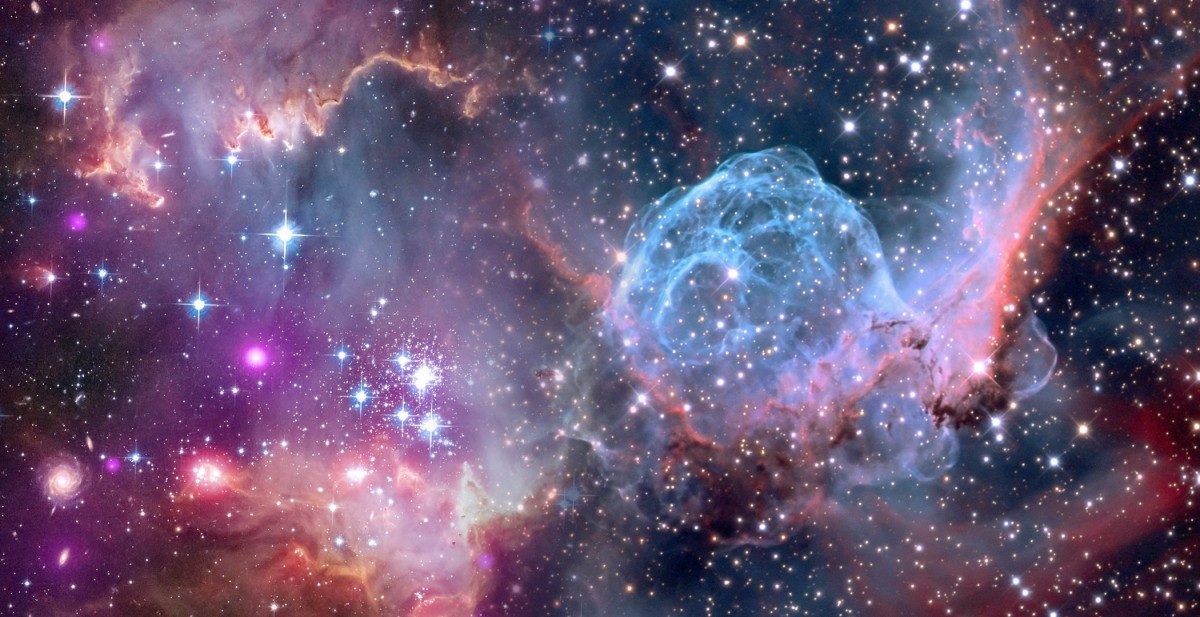 Acclaimed American astronomer to speak on theory of multiverse
March 20, 2018 —
Renowned American astronomer, Dr. Virginia Trimble believes there isn't just one universe, but many. The theory of the "multiverse" describes ours as just one of many that exist parallel to each other. For those in this universe, you are invited to attend her upcoming lecture on Friday, March 23rd, 2018 at 3:30 p.m. in the Robert Schultz Theatre at the UofM's Fort Garry campus, where Trimble will speak on the topic: "From One to Many: Or, How Big is the Universe?"
A professor of Physics and Astronomy at the University of California (Irvine), Trimble has certainly come a long way since the early days of her academic career. From being the subject of a 1962 Life magazine article entitled "Behind a Lovely Face, 180 I.Q." to acting as "Miss Twilight Zone" for a public relations campaign for the famed television series in 1963, to her election this year as a Patron of the American Astronomical Society, her C.V. ranges from the quirky to the truly awe-inspiring.
Over the past forty plus years, Trimble has specialized in the structure and evolution of stars and galaxies, as well as the history of astronomy. She has over 600 published works in astrophysics, in addition to dozens of other articles on the history of other sciences. The list of her accolades and achievements include such honours as the NAS Award for Scientific Reviewing (1986), the Klopsteg Memorial Award from the American Association of Physics Teachers (2001) and the George Van Biesbroeck Prize (2010) for her long-standing service to the astronomical community in all its aspects. Deemed "… a creative and insightful spokesperson of astronomy", Trimble was recently honoured by the International Astronomical Union with an asteroid (9271 Trimble) in her name.
The University of Manitoba's Faculty of Science is both excited and honoured to welcome Dr. Trimble for what should be an entertaining and thought-provoking lecture on the cosmos.
What: Dr. Virginia Trimble, University of California Irvine
Topic: "From One to Many: Or, How Big is the Universe?"
Faculty of Science Interdisciplinary Lecture Series: Unter to Über
When: Friday, March 23, 3:30 p.m.
Where: Robert Schultz Theatre, University of Manitoba, Fort Garry campus
All are welcome to attend, keeping in mind that rush seating will be in effect in the Robert Schultz Theatre within St. John's College. Refreshments to follow.
For more information, please contact Ms Jennifer MacRae, Communications Officer, Faculty of Science, University of Manitoba at 204-474-8790 or via email at jennifer [dot] macrae [at] umanitoba [dot] ca.