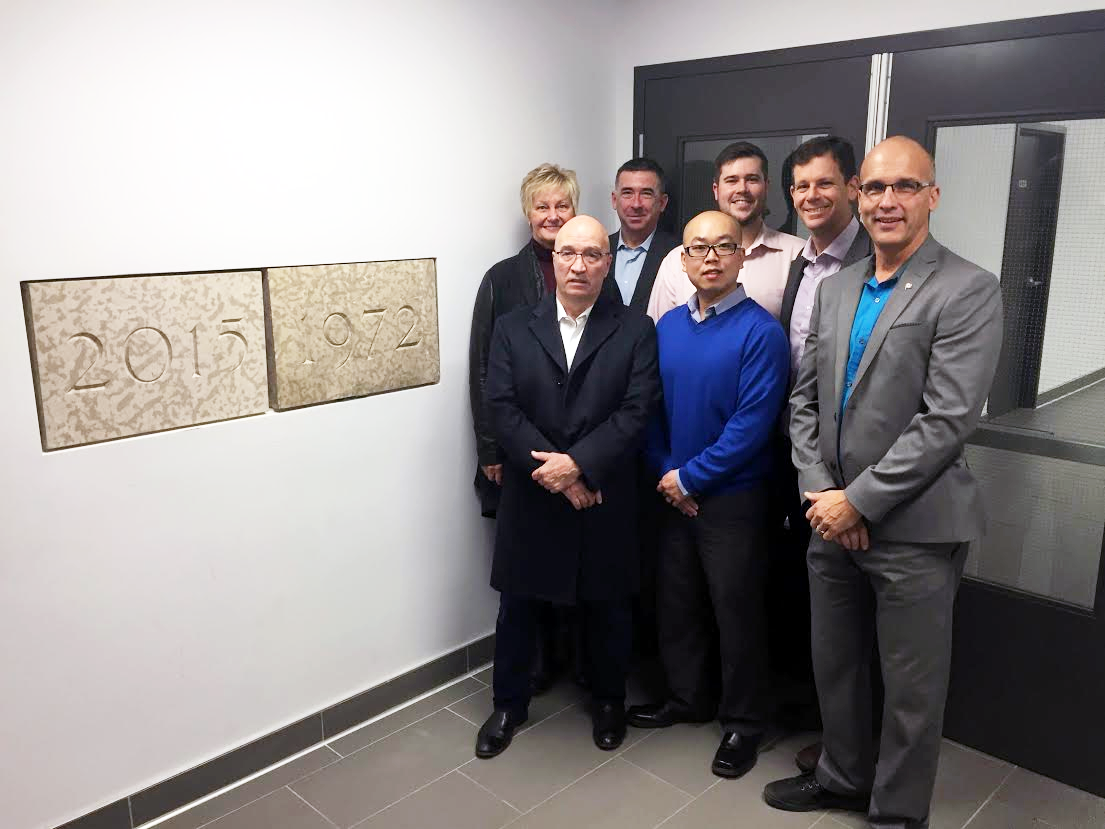 A moment in time
Capsules placed in walls of Active Living Centre
November 17, 2015 —
Notice something new when you walk from Frank Kennedy to the Active Living Centre? Two dated blocks were added to the wall to mark the final cornerstone of the new building.
A group representing the Faculty of Kinesiology and Recreation Management (FKRM) came together this morning to mark the occasion.
"This fun and symbolic event can be interpreted with both literal and figurative meaning," said Dr. Douglas Brown, Dean of the Faculty. "In a literal sense this represents completion of construction with the final two pieces of the physical building being put in place. Figuratively it represents the convergence of past achievements as we move forward to the future."
Joining the Dean for the short ceremony were Dr. Gordon Giesbrecht, professor FKRM, 1972 senior stick and U of M alumnus Lou Furlan, Athletic Director Coleen Dufresne, 2014-15 senior stick Zachary LeClerc (currently VP of UMSU), Director of Active Living, Gene Muller, and FKRM facilities manager, Simon Wang.
Two time capsules were also placed behind the cornerstone blocks. One was the original capsule put into the walls by Lou Furlan in 1972 which had since been removed to allow for construction of the new Active Living Centre.
The second time capsule filled with 2015 memorabilia was placed behind the stones by Zachary LeClerc.