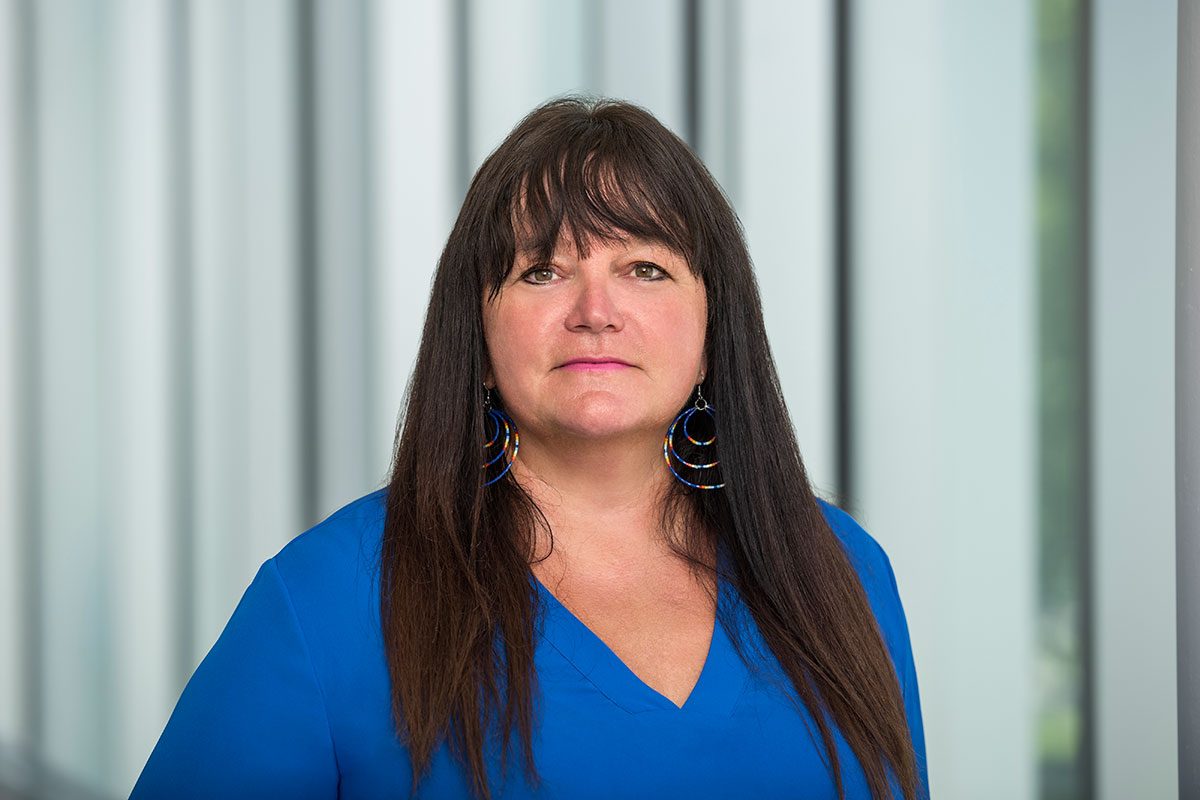 A message from Lynn Lavallée, vice-provost (Indigenous engagement)
Looking to the year ahead and reflections on her first year as Vice-Provost (Indigenous engagement)
September 19, 2018 —
What are you doing on Sept. 20? I'd like to invite you to the first talk of a new Indigenous scholars speaker series that will be held at the U of M. Dr. Barry Lavallee will speak about anti-Indigenous racism in post-secondary institutions. If the content sounds like it may not apply to you or may be uncomfortable, all the more reason to come.
Over the past year, I've immersed myself in the University of Manitoba and Winnipeg communities. I've had the opportunity to participate in numerous celebrations of Indigenous achievement. For example, students being recognized for their leadership through the Indigenous Circle of Empowerment and at graduations for the Indigenous Business Education Partners and Engineering Access Program; Indigenous alumni and community partners being honoured at the Visionary Indigenous Business Excellence Awards and Indigenous Homecoming; and faculty and staff receiving leadership awards and Indigenous Awards of Excellence.
I've also witnessed the aftermath of not-guilty verdicts in the murders of Colten Boushie and Tina Fontaine and participated in sharing circles and marches that followed. Students, staff and faculty have shared with me their experiences with anti-Indigenous racism on our campuses. And I've observed how the efforts to Indigenize the university weighs heavily on the shoulders of Indigenous staff.
There is still work to be done.
Education is key to tackling anti-Indigenous racism and dispelling stereotypes. That has been the focus of the Office of the Vice-Provost (Indigenous Engagement) over the past year, and we will continue to move forward with this work.
In addition to the new Indigenous scholars speaker series starting this month, there are returning events and programs that everyone is welcome to take part in. Every Tuesday, the Indigenous Student Centre hosts Fireside Chats. On Wednesdays, the department of Native Studies hosts a colloquium – this fall focusing on "Everyday Indigenous Knowledge(s) and Aesthetics."
If you're a student who wants to take courses with Indigenous content, the U of M has been making an effort to hire new Indigenous scholars. Eight new Indigenous scholars started this year, joining the more than 30 others who work in faculties across the university. Indigenous scholars are integrating Indigenous perspectives and knowledge into curricula and are leaders in research that shapes and strengthens our communities.
If you are a staff or faculty member, the Indigenous Initiatives Fund has been renewed for a third year. This fund supports unit-based projects that further the objectives in Taking Our Place. Over the past two years, 35 projects have received funding. These projects have resulted in more opportunities for Indigenous youth to connect with the university, creating pathways for them to eventually become students here. They are expanding learning opportunities through Indigenizing curriculum and partnerships with Indigenous communities, resulting in service-learning opportunities. They are changing the face of our campuses through the creation of new Indigenous spaces. These are just a few examples of how Indigenous engagement is taking place across the university.
No matter who you are, you are part of our community. It is necessary for all Manitobans and Canadians to engage in and become educated about Indigenous matters. Our First Nations, Métis and Inuit population is growing. It's expected that by 2026, nearly one in five (19 per cent of) Manitobans will identify as Indigenous. We need to work together to ensure that we are creating a strong future for all peoples.