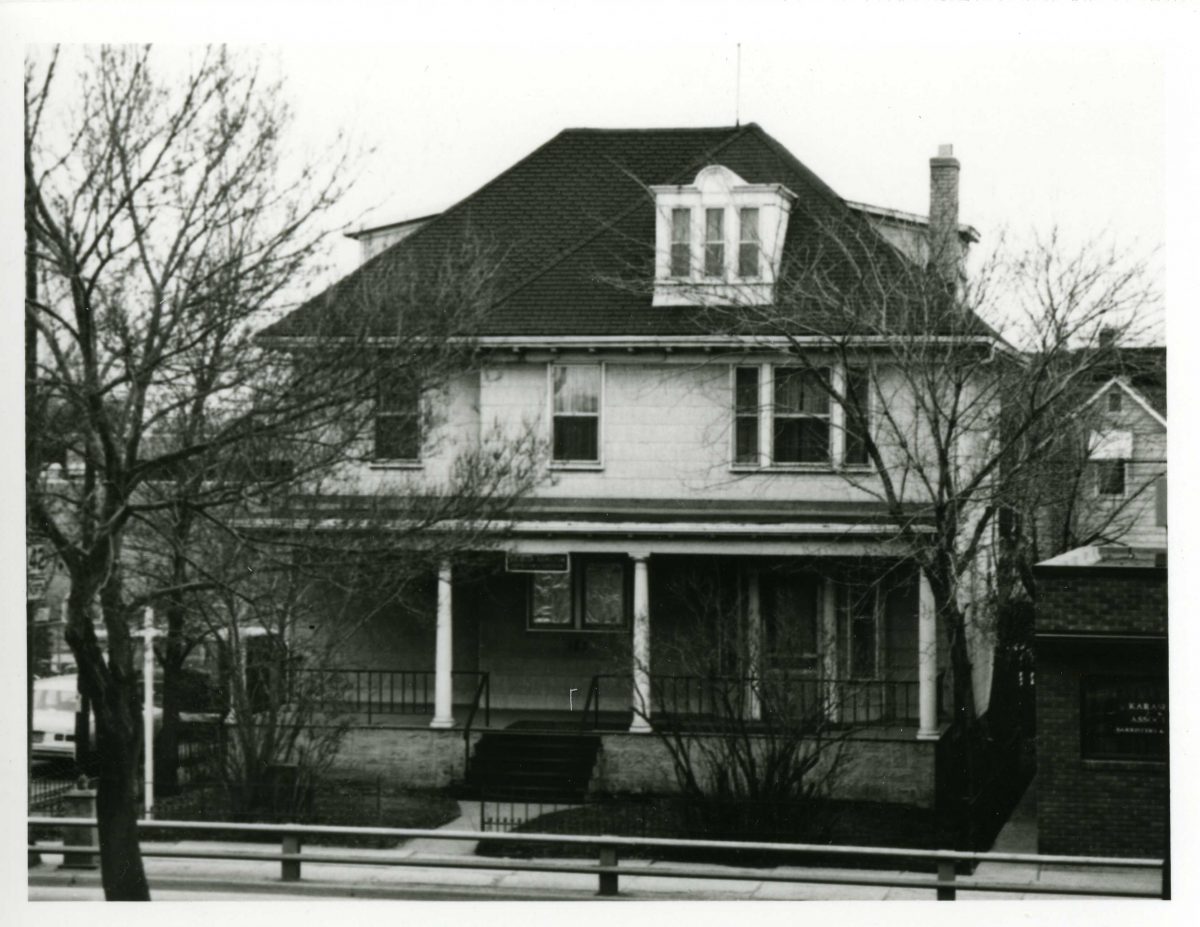 A ghost of pandemics past
After the death of their son, Hamilton House became the meeting place for a circle of Spiritualist mediums
May 29, 2020 —
T.G. Hamilton and his wife Lillian started to investigate the possibility of "spiritual communication" with the deceased following the death of their three-year-old son due to the 1918 the worldwide influenza pandemic that became known as the 'Spanish flu.' Arthur Lamont Hamilton was only three years old when he died in January 1919.
Arthur was one of a set of twins born to Thomas Glendenning (T.G.) Hamilton, now remembered less for his prominence as a Manitoba school board trustee, member of the legislature and a physician than his family's investigation of psychic phenomena.
A previously existing interest was transformed by the tragedy into a committed investigation through séances and mediums into telekinesis, teleplasm and trance states.
The enquiry was continued past T.G.'s death by Lillian and other members of his family and the wider Winnipeg community. Hamilton House, still standing on Henderson Highway in Winnipeg, was the meeting place for a circle of Spiritualist mediums.
The Hamiltons were recognized internationally for their experiments and investigations, part of the second wave of Spiritualism that arose following the large number of deaths of the First World War.
The Hamilton family fonds held by the UM Libraries Archives & Special Collections include many photographs and document the enquiry into life after death led by T.G. in Winnipeg during the period 1918-1935.
In addition to the rich and extensive photographs and documentation of the original Hamilton donation, the Archives holds the Janice Hamilton fonds, which includes the baby books of the Hamilton twins, Arthur (1915-1918) and James (1915-1980).
Read more about the Hamilton connection or check out more of the UM Libraries Archives & Special Collections Psychical Research and Spiritual Collections.
Part 3 of the UML Archives series A Brief History of Pandemics will explore the 1957 influenza pandemic.
>>Read all of the stories in our Pandemics history series by UML Archives.
---
This story drew from University of Manitoba Libraries archival collections including the Hamilton Family fonds and the Janice C. Hamilton fonds.