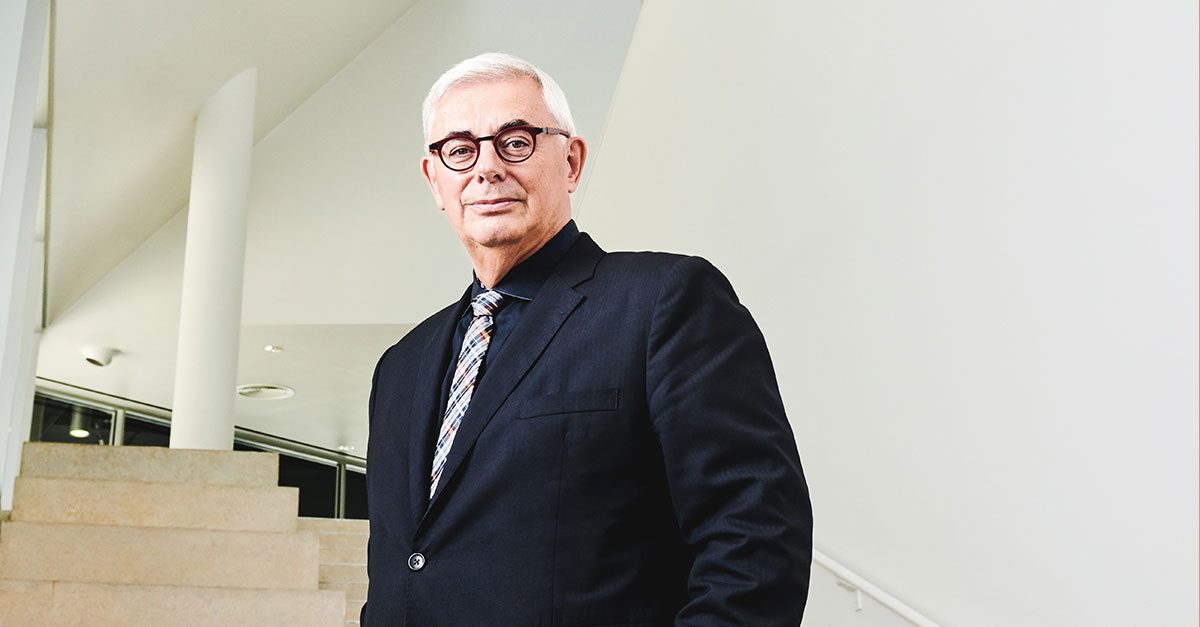 A farewell message from President Barnard
June 30, 2020 —
A message from UM President and Vice-Chancellor Dr. David Barnard:
Dear University Community,
As I reflect on 12 years as UM's president, I see that each meaningful accomplishment came to be because of real dialogue. We listened to each other, asked questions, listened more, and this process inspired transformational growth.
When I sat down last week with Tanjit Nagra, former UMSU president, to discuss the past 12 years, I wanted to be clear that UM's successes have been a collective effort. I could never have done this alone.
When I began my presidency at Western Canada's first research institution, I listened, along with others, to Indigenous community members and partners. Together, we led our University community to apologize for our historic failure to challenge residential schools. The University of Manitoba's commitment to reconciliation has grown from that.
We began to acknowledge that UM campuses are on Treaty One Territory and the homeland of the Métis Nation. We became home to the National Centre for Truth and Reconciliation. We signed the Indigenous Education Blueprint and Winnipeg's Indigenous Accord. We welcomed Dr. Catherine Cook as the first Vice-President (Indigenous). And with the support of alumni and donors, we invested in the success of the growing Indigenous student population at UM (now more than 2,500).
It has meant a lot to me to see our student population reach record enrollment, and to connect with alumni across the globe who use the expertise they gained here for remarkable good.
I sincerely enjoyed amplifying their voices through Visionary Conversations. Along with ground-breaking researchers and innovative faculty – we came together to listen and learn, and in many cases, to act.
I also reflect on when we could have listened sooner. I'm truly grateful to students, to UMSU and UMGSA, to faculty, staff and alumni who continued to believe we could do better. We should be proud of our collective action to invest in mental health, to address sexual violence on campus, and to understand and promote equity, diversity and inclusion.
Listening to our community also led us to consolidate the Rady Faculty of Health Sciences which brought great minds closer together, and to expand the life-saving work of our Centre for Global Public Health.
And, underpinning all of this progress is the Front and Centre campaign. 62,075 donors, including 1 in 5 alumni, invested in the future of our university, creating incredible impact…
702

new scholarships and bursaries,

44 new and upgraded buildings,

21 research chairs and professorships

,

more

than $600 Million raised

.
It's truly astounding.
We're facing global uncertainty, and yet I find myself leaving with much hope. I am confident that what we have accomplished together will continue to inspire minds, drive discovery and build community. I believe that our legacy of honest dialogue and meaningful action will continue, and I thank you for allowing me to create it with you.
Miigwetch,
David
Dr. David Barnard thanks the UM community