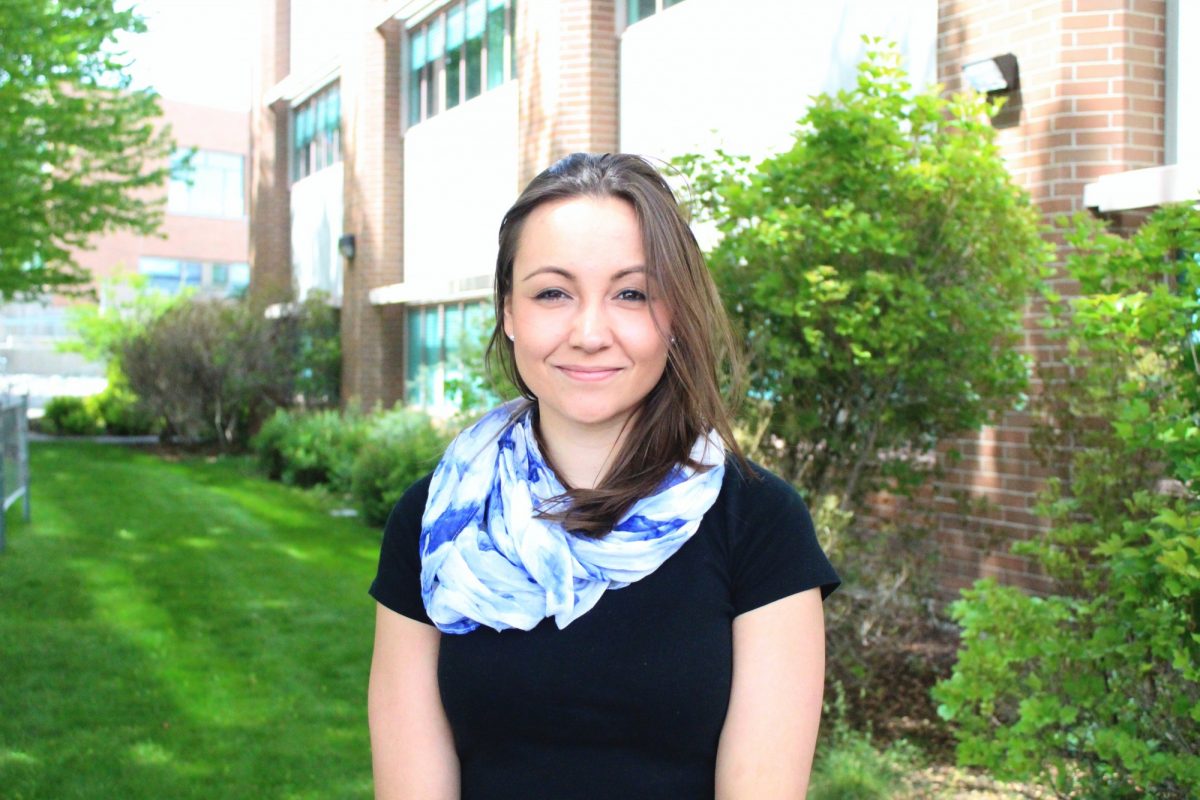 2021 Vanier Scholar: Karli Rapinda
July 15, 2021 —
The Vanier Canada Graduate Scholarships are some of the most prestigious awards given in Canada. They are often looked at as the Canadian equivalent of the United Kingdom's Rhodes Scholarship and come with $150,000 over three years for each recipient. This year, the University of Manitoba is proud to welcome four Vanier Scholars.
We spoke with Karli Rapinda, one of this year's recipients, to talk about her research, studying at UM and more.
WHERE ARE YOU FROM AND WHAT FACULTY DO YOU STUDY IN?

I was born and raised in beautiful Kenora, Ontario. I am in the Clinical Psychology graduate program, which is in the Faculty of Arts.
HOW LONG HAVE YOU BEEN AT UM?

I have been at UM for 4 years so far.
TELL US ABOUT YOUR RESEARCH.

My research examines how person-first language and substance type impact substance-related stigma and blame. Person-first language has been widely adopted as the preferred language for health professionals when speaking about mental health conditions, but it is less often used when talking about substance use by the general community. Some research shows that using non-person first terms (like "substance user") or pejorative non-diagnostic language (like "addict") instead of person-first terms (like "individual who uses substances") can lead to increased stigma and shame, which ultimately hinders harm-reduction efforts and treatment-seeking behaviours. We also know that not all substances carry the same level of stigma and blame—"softer" substances may be less stigmatized. My planned research is broken down into two studies: first, I will examine both implicit and explicit measures of substance-related stigma and blame as it relates to type of substance and type of language used to describe an individual. The second study will take information learned from the first study and will experimentally examine if educating people about person-first language can help reduce substance-related stigma and blame.
WHAT GOT YOU INTERESTED IN THIS TOPIC?

Over time, I've realized the words we use to describe all mental health conditions (including substance use) really matter. During my undergraduate degree, I was a treatment program co-facilitator at a regional correctional facility where I experienced first-hand the convoluted relationship between addictions, crime and mental health. I saw that a common barrier to creating positive changes among the incarcerated individuals was substance-related stigma and blame. Some individuals had experienced such subtle, defeating messaging about their substance use over time that it became internalized, and prevented them from creating long-lasting, meaningful change. Continuing as an addictions researcher and clinician, I've witnessed a wide range of terms being used to describe an individual's substance use, some of which can cause lasting psychological damage. Once I started looking into the research on how the words we use about substance use impact stigma, I found a general lack of research in this area and decided to change it!
WHAT IMPACT DO YOU HOPE YOUR RESEARCH HAS?

Given the magnitude of the current drug toxicity epidemics, attempts to better understand and decrease substance-related stigma and blame are imperative. I hope my research helps demonstrate that the words we use when speaking about substance use matter. Not only do I hope to fill a gap in literature with this research, but I also hope to make change at an individual level. If someone reads my research and is more aware of how the words they use impact those around them, I'll consider that a success.
WHAT DOES IT MEAN TO YOU TO BE THE RECIPIENT OF THE VANIER SCHOLARSHIP?

It is truly an honour to be named a Vanier scholar. Not only is it a privilege to be recognized as a leader in my field, but it also feels amazing to have my research topic recognized as important. In the academic world it is sometimes easy to feel swallowed up by others' accomplishments. Being a recipient of a Vanier Scholarship has helped to remind me that all my work so far, no matter how small it seemed at the time, was meaningful.
WHERE DO YOU SEE YOURSELF IN FIVE TO 10 YEARS FROM NOW?

In five to 10 years' time, I hope to have established myself as a clinical psychologist in the forensic field. Ideally, I'd like to work with incarcerated individuals in jails or prisons, as well as working with youth in a preventative capacity. I'd like to also keep doing research and advocacy in the area of substance use and addictive behaviours.
WHAT ADVICE WOULD YOU GIVE TO OTHERS APPLYING FOR THE VANIER SCHOLARSHIP?
First, remember that all the things you do along your journey make meaningful contributions to who you are as a scholar and a person. All of your small gestures, commitments and accomplishments will help to add up to a well-rounded application. Second, if you aren't successful on your first application, keep trying. This was not my first major scholarship application, nor my first time applying to the Vanier Scholarship. Persistence is key.
Research at the University of Manitoba is partially supported by funding from the Government of Canada Research Support Fund.