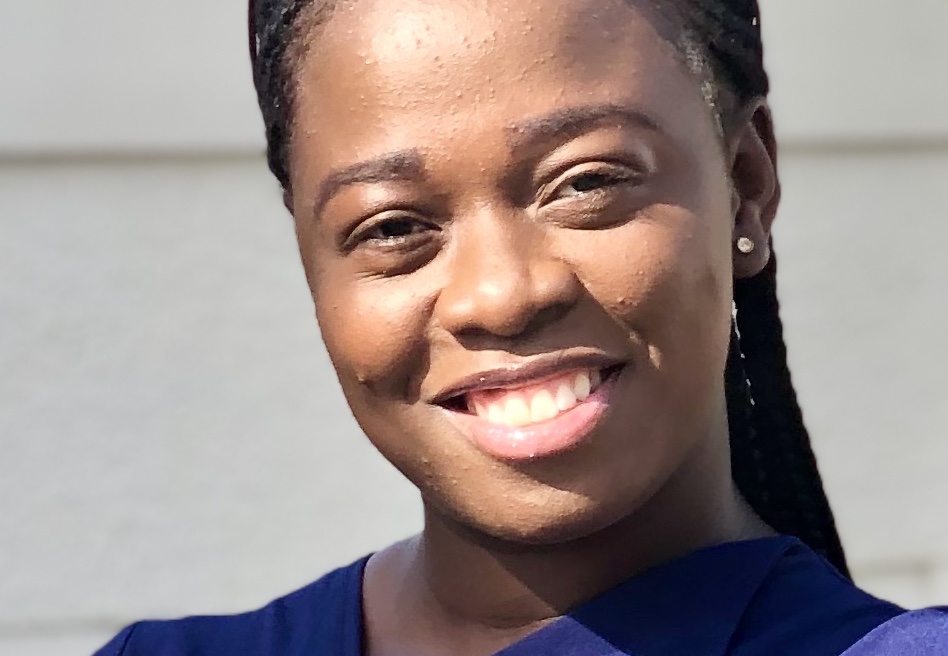 2021 Vanier Scholar: Felicia Masenu
July 15, 2021 —
The Vanier Canada Graduate Scholarships are some of the most prestigious awards given in Canada. They are often looked at as the Canadian equivalent of the United Kingdom's Rhodes Scholarship and come with $150,000 over three years for each recipient. This year, the University of Manitoba is proud to welcome four Vanier Scholars.
We spoke with Felicia Masenu, one of this year's recipients, to talk about her research, studying at UM and more.
TELL US ABOUT YOURSELF.
I am originally from Keta, a town in the Volta Region of Ghana. I am currently a PhD candidate in the Department of Anthropology in the Faculty of Arts at UM.
HOW LONG HAVE YOU BEEN AT UM?
I started at the University of Manitoba in August 2019, so I have been here for two years.
TELL US ABOUT YOUR RESEARCH.
International equality and women empowerment projects that aim to eradicate gender inequalities are becoming more common around the world. While these initiatives are well-intended and are making steady progress toward the achievement of gender parity, there is the concern that the voices of African women are increasingly becoming silenced amidst big international gender equality projects. These projects often determine or dictate what is considered important to attain equality with men. My study seeks to explore contemporary gender relations in Ghana in the face of growing international gender equality projects. My goal is to see if the needs of Ghanaian women align with the goals of these projects. I'll look at the social consequences of these projects that are largely universalistic, western and market oriented. I will also investigate women's organizing in local communities and local NGO settings by shedding light on Ghanaian women's own narratives about gender equality and their own feminist agendas. These issues are crucial for gender equality interventions to be successful in Ghana, as in different parts of the world, particularly, parts that are non-western and have had different historical and development trajectories.
WHAT GOT YOU INTERESTED IN THIS TOPIC?
The answer to this question for me is very straightforward: social injustice. I have always been very passionate about issues concerning women's rights, gender equity and social inequalities, and I've wondered why people should face exclusion because of their gender, race, ethnicity, nationality, sexuality, and other markers of identity. What I find most interesting about the 21st century is that we acknowledge the persistence of inequalities, particularly gender inequalities, but somehow these inequalities continue to be perpetuated in different forms. We need to start paying attention to new forms of inequalities that arise from initiatives that create exclusion and silencing of local women and people. As someone who has been involved in community work, I have seen first-hand how local people are unjustly excluded in the formulation and implementation of projects/policies that affect their lives, with little regard for their narratives and their needs.
WHAT IMPACT DO YOU HOPE YOUR RESEARCH HAS?
I hope my research creates more awareness about the "unusual places" that as researchers we need look at and pay attention to when we investigate questions of inequalities. I also hope that my research draws the attention of policy makers and humanitarians, particularly, those in the West whose decisions and initiatives affect the lives of women in very rural areas around the world, to be more aware of the consequences of their policies/initiatives when they fail to include locals. Ultimately, I hope that my research impacts the lives of the women who I work with in this study by bringing their own narratives, challenges and needs into public discussions about gender equality and interventions.
WHAT DOES IT MEAN TO YOU TO BE THE RECIPIENT OF THE VANIER SCHOLARSHIP?
It is such an honour to be the recipient of the Vanier Scholarship! I still remember screaming in my room for about two minutes when I read the decision letter and then bursting into tears for about five minutes. I felt incredibly overjoyed and was just humbled to receive the Vanier Scholarship because I know how extremely competitive it is and know that everyone who applies is extremely brilliant. I am really happy and thankful to have been selected as one of the recipients. For me, it's such a milestone in my academic life, and receiving the Vanier Scholarship is a great opportunity for me to conduct my research successfully. It also gives me a great platform to reach a wider audience with my research and hopefully impact the lives of the women I work with.
WHAT ADVICE WOULD YOU GIVE OTHERS APPLYING FOR THE VANIER SCHOLARSHIP?
I think my main advice to others applying for the Vanier Scholarship is to be authentic. That means interested individuals should focus on writing their application in their own way, to reflect who they are and what they want to do in life and in their research. In doing this, I would advise them to be as concise as possible, start the application way ahead of time to give them enough time to review and make the application better. It is also good to know when you are or will be a strong candidate to apply since it's very competitive. For instance, if you realize that you need another year to build your GPA or gain more skills, it is better to take that time to do it!
Research at the University of Manitoba is partially supported by funding from the Government of Canada Research Support Fund.