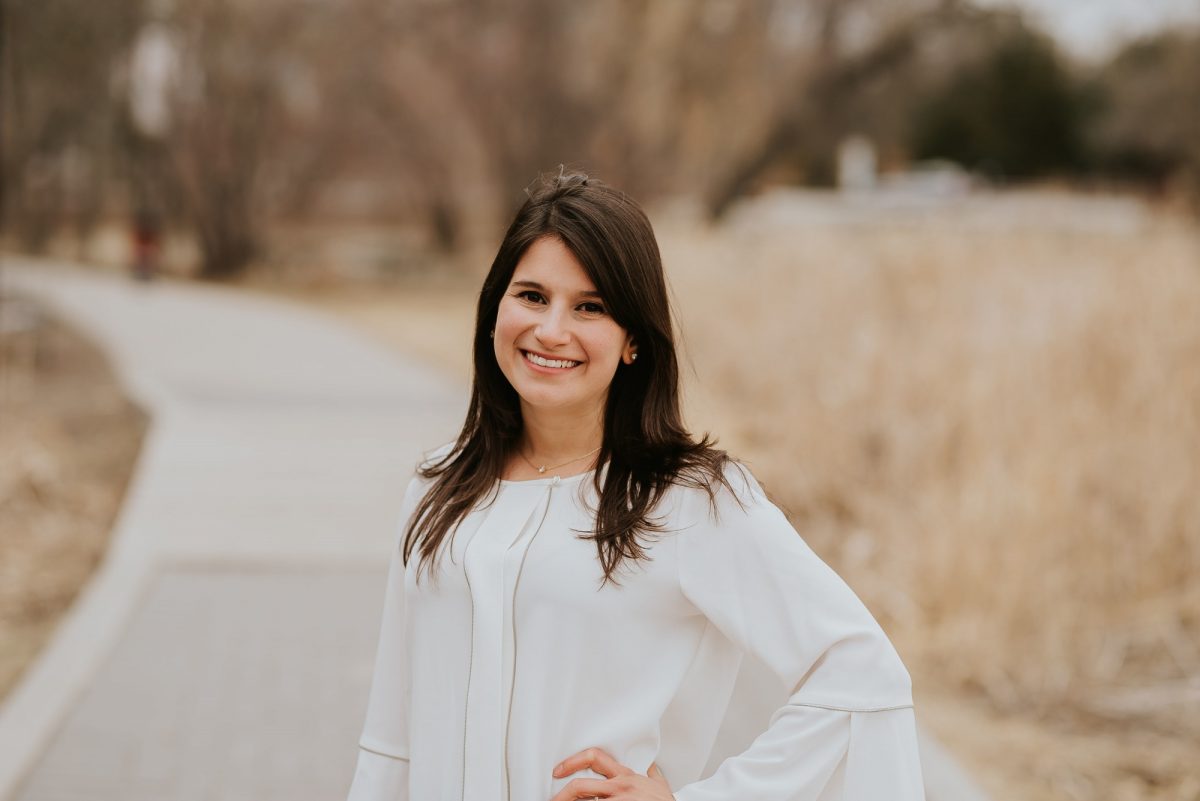 2021 Vanier Scholar: Anne Manson
July 15, 2021 —
The Vanier Canada Graduate Scholarships are some of the most prestigious awards given in Canada. They are often looked at as the Canadian equivalent of the United Kingdom's Rhodes Scholarship and come with $150,000 over three years for each recipient. This year, the University of Manitoba is proud to welcome four Vanier Scholars.
We caught up with Anne Manson, one of this year's recipients, to talk about her research, studying at UM and more.
WHERE ARE YOU FROM AND WHAT FACULTY DO YOU STUDY IN?
I am originally from Brazil. I am currently doing my PhD in Human Nutritional Sciences, under the Faculty of Agricultural and Food Sciences at the University of Manitoba.
HOW LONG HAVE YOU BEEM AT UM?
I first came to UM in 2015 for 16 months. At the time, I was an undergraduate student under the program Science Without Borders. I took undergraduate courses that were used towards the completion of my BSc in Brazil, and I also completed one year of research during my time in Canada. That was when I was first introduced to oxylipins, and I found that I really enjoyed working in this field. Then, I came back in January 2019 to start my graduate studies and have been here ever since.
TELL US ABOUT YOUR RESEARCH.
I am investigating diet and sex effects on molecules called oxylipins that are formed from lipids and have various functions in the body. In particular, I am looking at the heart for my PhD project. Just to give an idea and an example of how important oxylipins are, when you take an Advil or an Aspirin, it blocks production of some oxylipins, and this helps relieve pain and fever. Every cell in our body has a membrane that is made of lipids, and its composition is dependent on the types of fat in our diet. Certain types of lipids from the membrane can be selectively released by enzymes called phospholipase A2, to get converted into a variety of different oxylipins with biological action in the body. The type of lipid can modulate the balance of oxylipins that have beneficial or harmful effects. I am trying to understand how different phospholipase A2 enzymes selectively release different types of fat for oxylipin formation in the hearts of male and female rats. This is important to know for the development of new dietary interventions and medications.
WHAT GOT YOU INTERESTED IN THIS TOPIC?
I am very interested in understanding how the human body works. One of my favourite toys as a child was a microscope, and I used to pretend I was using it to give diagnostics. I also really like this field because the molecules I am studying have a wide range of biological actions, regulating blood pressure, pain, and immune function, just to name a few. This means a better understanding of how oxylipins are formed, has a lot of potential to find alternative treatments to what is currently available. Down the road, this could help many people. I also think it is fascinating how diet can influence the formation of molecules that have such important actions in the body.
WHAT IMPACT DO YOU HOPE YOUR RESEARCH HAS?
I hope my research is the beginning of a journey in understanding and finding novel treatments for cardiovascular disease that might be specific to someone's biological sex. My research generating novel fundamental knowledge on the metabolism of fat will help shed light on why there are differences in the incidence of cardiovascular disease in men and women. This is just one of the very first steps in one day finding therapies and treatments that might address this gap.
WHAT DOES IT MEAN TO YOU TO BE THE RECIPIENT OF THE VANIER SCHOLARSHIP?
This is a dream come true to me, and one I honestly did not quite believe would happen. I feel humbled and honoured to be a recipient of the Vanier Scholarship. I am grateful that I now have the opportunity to fully focus my energy on my PhD, and this allows my research to go even further than it probably would otherwise. It is reassuring that I am on the right path, and I hope to produce some very good scientific research in return. I also feel very grateful for everyone that has helped me get where I am today, since this has not always been an easy journey.
WHAT ADVICE WOULD YOU GIVE TO OTHERS APPLYING FOR THE VANIER SCHOLARSHIP?
My main advice would be to move forward, do not give up, and do not let the prestige of the scholarship discourage you from applying. I found myself doubting my realistic chances several times throughout the application process, but I am very glad that I continued to work on my application without giving up. If you never try, you will never know. Connecting with professors and previous Vanier Scholars is also helpful, as well as having various people proofread and critique your application!
Research at the University of Manitoba is partially supported by funding from the Government of Canada Research Support Fund.