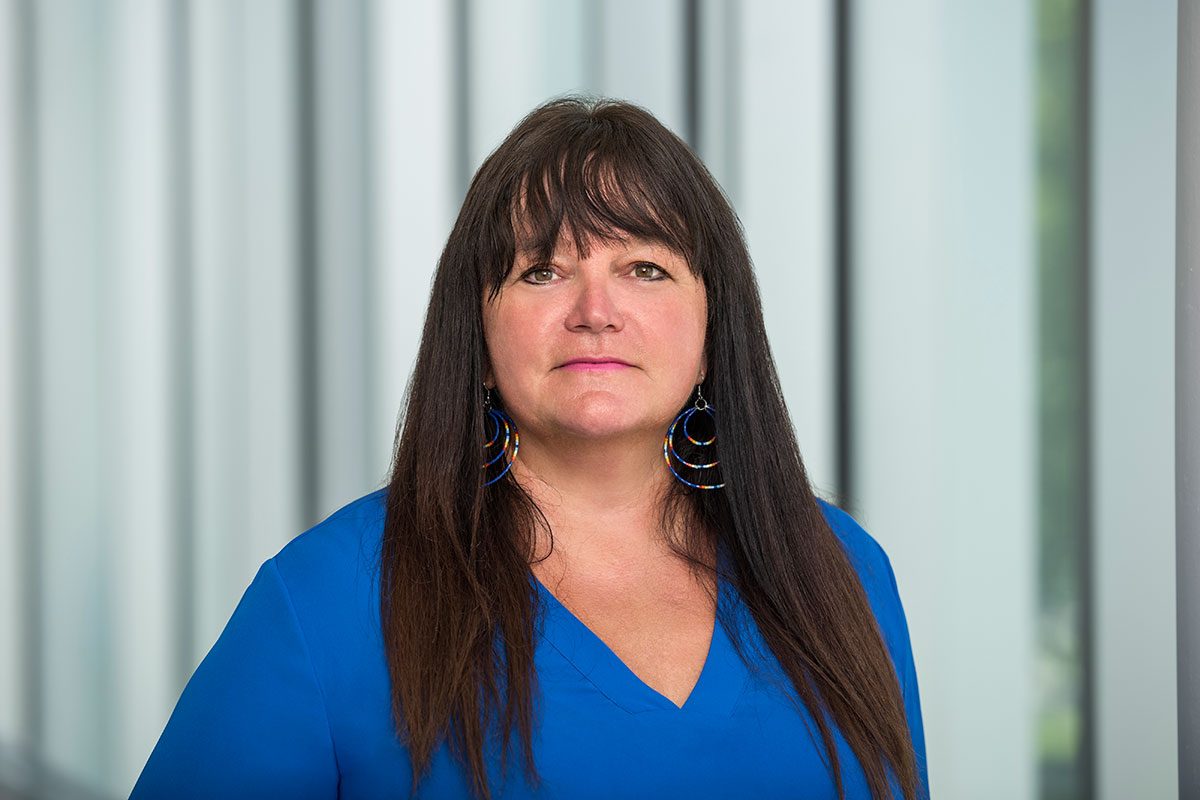 2018 National Indigenous Peoples Day Message from Dr. Lynn Lavallée, Vice-Provost (Indigenous Engagement)
June 21, 2018 —
June 21 is National Indigenous Peoples Day and June is National Indigenous History Month, but every day is a day to celebrate the strengths of Indigenous peoples.
People like Elder Mary Courchene [BEd/86, BA/87, [LLD(Honorary/18], a Residential School Survivor who received an Honorary Doctor of Laws at convocation, recognizing her lifelong commitment to public education and speaking about the intergenerational impacts of residential schools.
Students like Amanda Fredlund, who was chosen as the Manitoba representative to speak at Indigenize the Senate in Ottawa earlier this month.
Alumni and employees like Randy Herrmann [BSc(GE)/98], whose leadership as director of the Engineering Access Program – which has graduated more Indigenous engineers than any other program in Canada – was recently recognized with a Merit Award. And Peter Pomart [MBA/18], director of the Indigenous Business Education Partners program, who has earned a reputation as a trusted voice for his colleagues in the I.H. Asper School of Business who are interested in exploring Indigenous perspectives in their work or teaching.
The U of M is home to a dynamic community of more than 2,400 First Nations, Métis and Inuit students, staff and faculty, as well as thousands of Indigenous alumni. Like Mary Courchene, Amanda Fredlund, Randy Herrmann and Peter Pomart, our Indigenous community members are visionaries and trailblazers.
At the same time, there are attitudes that continue to work against us that cannot go unnoticed or unchallenged.
Almost exactly one month ago, an opinion piece was published in The Globe and Mail where the author wrote about the economic and municipal growth of Winnipeg, while at the same time, remarking the Indigenous community lags behind. "A terrible stain on an otherwise impressive recent economic record," he wrote.
"A terrible stain." Clearly, the author of this opinion piece knows very little about the Indigenous peoples of Winnipeg and Manitoba and fails to see that systemic inequities have contributed to what he calls a terrible stain. In addition, with over 90,000 Indigenous peoples living in Winnipeg, the author also fails to acknowledge that there are many Indigenous peoples who are contributing to Winnipeg's economic success and positive reputation.
So on June 21, this month and every day, I encourage you learn more about and celebrate the resiliency of Indigenous peoples and the positive things we are doing.
People like Aandeg Muldrew, who, at 19 years old, is the U of M's youngest sessional instructor, teaching introductory Ojibwe. Alumna Heather McCormick [BEd/97, PBDipEd/06] has dedicated her life to Indigenous education and community development, currently serving as director of education and training for the Centre for Aboriginal Human Resource Development and as a board member for the Manitobah Mukluks Storyboot School Inc. Dr. Barry Lavallee [MD/88] was acknowledged with an Indigenous Award of Excellence from U of M for his leadership on Indigenizing medical school curriculum. And Dr. Laara Fitznor [BA/80, MEd/86], whose career as an educator has spanned nearly four decades, and continues to inspire the work of Indigenous scholars and allies across Turtle Island.
Learning and celebrating does not stop after National Indigenous Peoples day. There are programs and events offered at the U of M throughout the year including weekly Fireside Chats on Indigenous Knowledges, Indigenous Awareness Month events, the Decolonizing Lens Series, the annual Elders and Traditional Peoples Gathering, the Annual Traditional Graduation Pow Wow and so much more. We welcome you to reach out and actively engage with members of the dynamic Indigenous community.
National Indigenous Peoples Day events are being held at the Bannatyne Campus on June 21 from 7:30 a.m. – 2 p.m. Join the celebrations!