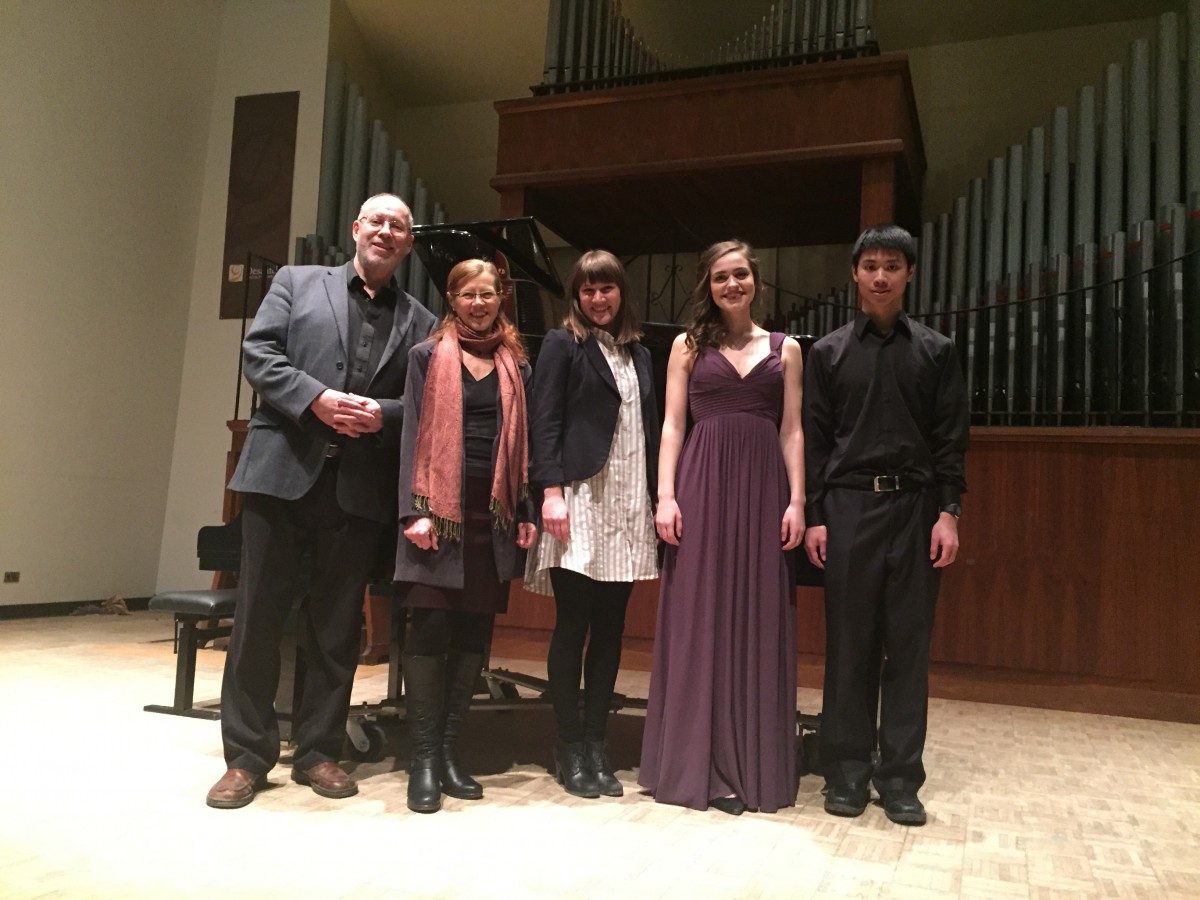 2018 Lawrence Genser Scholarship Competition
February 12, 2018 —
On Saturday, February 10, audience members and judges were treated to an exceptional evening of musical performances by the seven finalists in the Desautels Faculty of Music's annual Genser Competition.
Thank you to our distinguished panel of judges: Dr. Fraser Linklater, Ms. Rosemarie van der Hooft, and Ms. Madeline Hildebrand. All of our finalists gave outstanding performances: Daniel Preun (bassoon), Christina Thanisch-Smith (soprano), John Sellick (viola), Albert Chen (piano), Elena Howard-Scott (soprano), Indra Egan (piano), and Chris Donlevy (tenor). Congratulations to our prize winners: Albert Chen (1st prize, $1500), and Elena Howard-Scott (2nd prize, $900).
The Lawrence Genser Scholarship was established in 1981-82 by the Genser family to celebrate Lawrence Genser's 75th birthday. The purpose of the awards is to encourage and recognize the high level of solo performance achieved by undergraduate students enrolled in a Major Practical Study Course in the Faculty of Music.