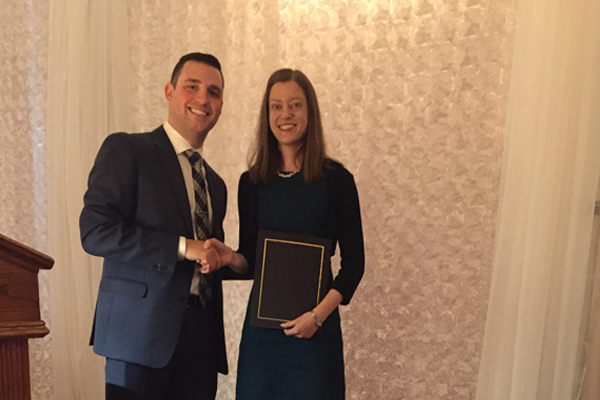 2017 recipient of The Barney Sneiderman Award
Congratulations to this year's winner Professor Virginia Torrie!
June 20, 2017 —
The Barney Sneiderman Award for Teaching Excellence
(click to read more about this award)
This award is an important opportunity for members of the Robson Hall community to publicly support and recognize our excellent teachers.
This year's award goes to Dr. Virginia Torrie. Dr. Torrie teaches first year students in Legal Methods, second year students in Corporations 1 and second and third year students in the elective course, Bankruptcy Law.
Her citation for this award states, Dr. Torrie takes her teaching seriously and has conscientiously sought out educational opportunities to enhance her teaching and students have rated her teaching highly across all of her courses whether mandatory or elective.
She has been innovative in her teaching practise by introducing new course curriculum, using technology to enhance her connection with students, providing weekly audio recordings of all of her lectures to enable students to clarify difficult areas and using gamification to enhance student engagement.
One of the most unique aspects of Dr. Torrie's approach to teaching excellence is her effort to reflect on her performance to continually revise and improve. One example of this reflective practise is that soon after exams while courses are still fresh in students minds she invites students to participate in voluntary focus groups to review their experience in her courses and work with her to suggest improvements. She is currently working on more online techniques of course delivery that can be blended into our traditional course presentation.