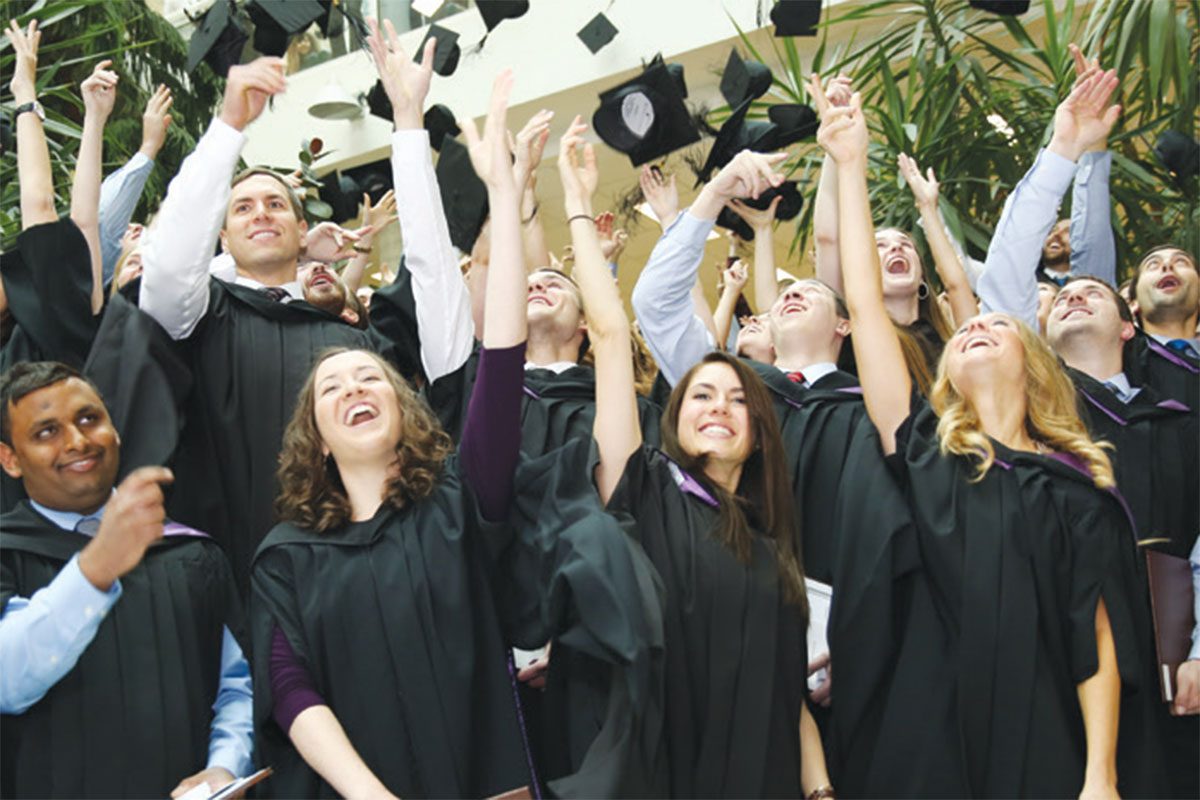 140,000 Graduates
March 3, 2017 —
At universities across Canada, during convocation, students in long gowns and distinctive flat hats proceed across a stage to receive their parchments or diplomas.
At the U of M, this started back in 1880, when the first degree of the university was conferred on William Reginald Gunn. In 1889, Jessie Holmes was our first woman graduate.
Since 1880, more than 137,549 students have graduated from the U of M. At its 2016 Spring Convocation, the University of Manitoba conferred degrees, diplomas and certificates on 3,040 graduates, the largest graduating class since 1977.
Convocation has been held every year, but there occasionally have been some changes made in response to societal changes and world events. For example, the 1950 convocation was postponed because of the Red River Flood, while in 2007, convocation was held at the Church of the Rock in Fort Garry because of a potential labour disruption.
Because convocation is a formal event, graduands can wear only university approved regalia to participate in the ceremony. For example, they can't wear corsages, sorority pins, or carry purses or backpacks. But on February 3, 2016, the Senate of the University of Manitoba, on the recommendation of the Senate Committee on Academic Dress, approved the purple Indigenous graduation scarf–as presented to Indigenous graduands at the Annual Traditional Graduation Pow Wow–to be worn with academic regalia during the convocation ceremony.