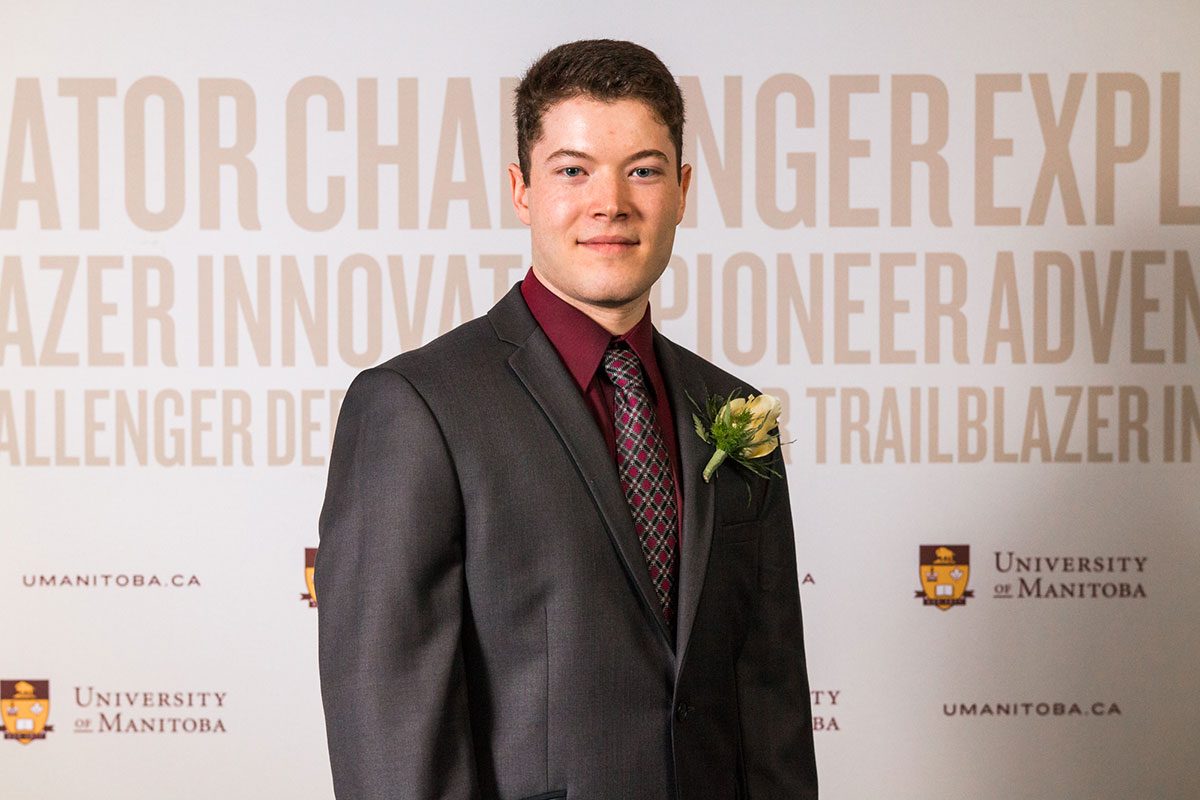 Celebrating 140 years of our graduates
June 5, 2017 —
In 1880, the first degree of the University of Manitoba was conferred on William Reginald Gunn, a student of Manitoba College, who graduated with honours in natural sciences and was awarded the Governor General's Silver Medal.
Research by staff in Archives and Special Collections has uncovered the fact that Gunn was Métis, born in 1858, one of eight children born to Emma Garrioch and the Honourable John Gunn, MLA for St. Andrews North from 1875-79.
It is highly significant that the identification of the University of Manitoba's first graduate as Métis coincided with this year's awarding of the Governor General's Silver Medal for outstanding achievement at the undergraduate level to a Métis student, Mario Phaneuf, receiving a Bachelor of Science in Engineering (Electrical).
For the last two summers, Phaneuf has held an NSERC student research position with the Natural Sciences and Engineering Research Council of Canada, participated in the Engineering Access Program at the University of Manitoba, has been a member of SAE International, the Society of Automotive Engineers, on the UMSAE Formula Electric team.
Phaneuf was part of the U of M's Engineering Access Program (ENGAP). The program provides an opportunity for students of Indigenous ancestry who may not have had access to the resources to obtain the prerequisites required to get into, prepare for, and succeed in engineering.
The ENGAP program, in its 32nd year at the University of Manitoba, is the most successful of its kind in Canada, with more students and graduates than all other such programs across Canada combined.
The need to support Indigenous students such as Phaneuf was acknowledged recently by U of M alumnus Gerry Price, CEO of Price Industries, who donated $1.25 million to the Faculty of Engineering, $250,000 of which was specifically earmarked for ENGAP students through the Front and Centre Campaign.
Created in 1873 to encourage academic excellence across the nation, the Governor General's academic medals have become the most prestigious award for outstanding achievements that Canadian students can receive. Read more about this year's other medal-winning students here.
As UM's Front and Centre campaign reaches its defining moment – with a celebration to match on April 2, 2020 – we're looking back on the inspiring people, places, and stories that have impacted all of us, here at UM and beyond. For more stories about the enduring legacy of Front and Centre, click here.