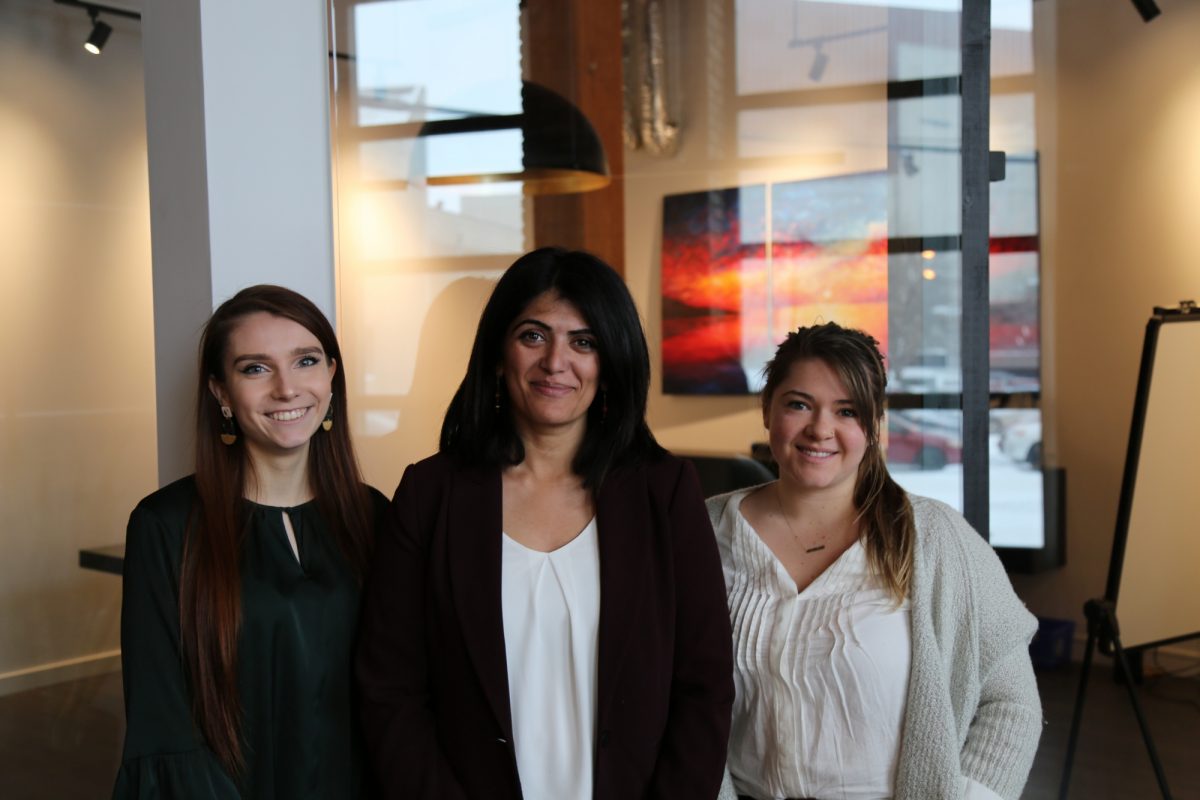 Clayton H. Riddell Faculty of Environment, Earth, and Resources alumna talks about co-op
January 24, 2020 —
Somia Sadiq (MNRM 2016; B.Env.Sc. Honours Co-op 2006) is an alumna from UM's Clayton H. Riddell Faculty of Environment, Earth, and Resources and a Principal Partner of Narratives Inc., a company that provides services in the fields of Impact Assessment, Indigenous engagement and Conflict Transformation. The company currently employs six planners, many of whom are students or graduates of the Riddell co-op program. Narratives Inc. was recently nominated and became a finalist for an ECO Impact Award recognizing innovation in the environmental field.
Somia met with the Co-Op Coordinator Leslie Goodman to reflect on her experiences as a co-op participant, and her continued involvement in the co-op with the program as a mentor and employer.
WHEN DID YOU PARTICIPATE IN CO-OP AND WHAT CHALLENGES AND SUCCESSES DID YOU ENCOUNTER?
I participated in the co-op program between 2002 and 2006. As an international student and new to Canada, I faced many challenges beyond a new language and culture. The Canadian market and work environment were learning experiences to say the least. Enrolling in the co-op program eased my transition and proved to be one of the most rewarding decisions of my life. It provided me with access to employment support services, training and professional development. It also increased my exposure to professionals in my field of study. I credit my current success to my participation in the co-op program.
WHAT TYPES OF POSITIONS DID YOU COMPLETE WHILE IN CO-OP?
I completed two terms as an environmental planner for an engineering and planning firm that turned into a full-time job after I graduated. Through this position I worked on several environmental assessment projects for the energy sector. I spent a third term working in Ethiopia with the Canadian International Development Agency (CIDA) on institutional capacity building and developing a model for identification of social issues for micro-dam projects. By graduation, I completed applied research and independent studies and had networked with company executives, trade commissioners, regulators, practitioners and senior academics.
NOW AS AN EMPLOYER, HOW ARE YOU ENGAGING IN CO-OP?
Narratives Inc. is working closely with the co-op office to create opportunities for students to introduce them to the world of impact assessments, Indigenous engagement and conflict transformation. Our goal is to give students a flavour for environmental and community development work through professional development evenings, networking events and internships. We have a student professional development event coming up and are looking to use role-playing and case studies to bring concrete examples to students who are moving into the environmental assessment and community engagement.
DESCRIBE THE IMPORTANCE OF THE CO-OP PROGRAM IN:
A co-op placement can be best explained as a paid sampling experience – you get a sense of what opportunities align with the courses you've taken, and what career path you should be on.
gaining applicable experiences to your undergraduate training:
I enjoyed my courses so much more after my first placement because I understood that classroom knowledge could be put to real use.
AS AN ALUMNUS, WHAT ARE YOUR WORDS OF WISDOM IN:
professional development as an undergraduate student:
Absolutely critical! I have said this to students many times over the years: find a professional cheerleader! If your only cheerleaders are your family members, you're in trouble. Get out there and find a mentor, find two mentors, or even find three! If you have a mentor, they can be your compass, your benchmark, your way to tell what you need to succeed in the field.
participating and engaging in professional activities and organizations:
This is very important. As an employer, I want to know you are passionate about learning, are driven, and will be a brand ambassador for us! You're not just "doing a job" — it is something you truly love. So, yes, participate as much as you can. We're watching!
For more information on the co-op education programs at the University of Manitoba, visit the co-op website.