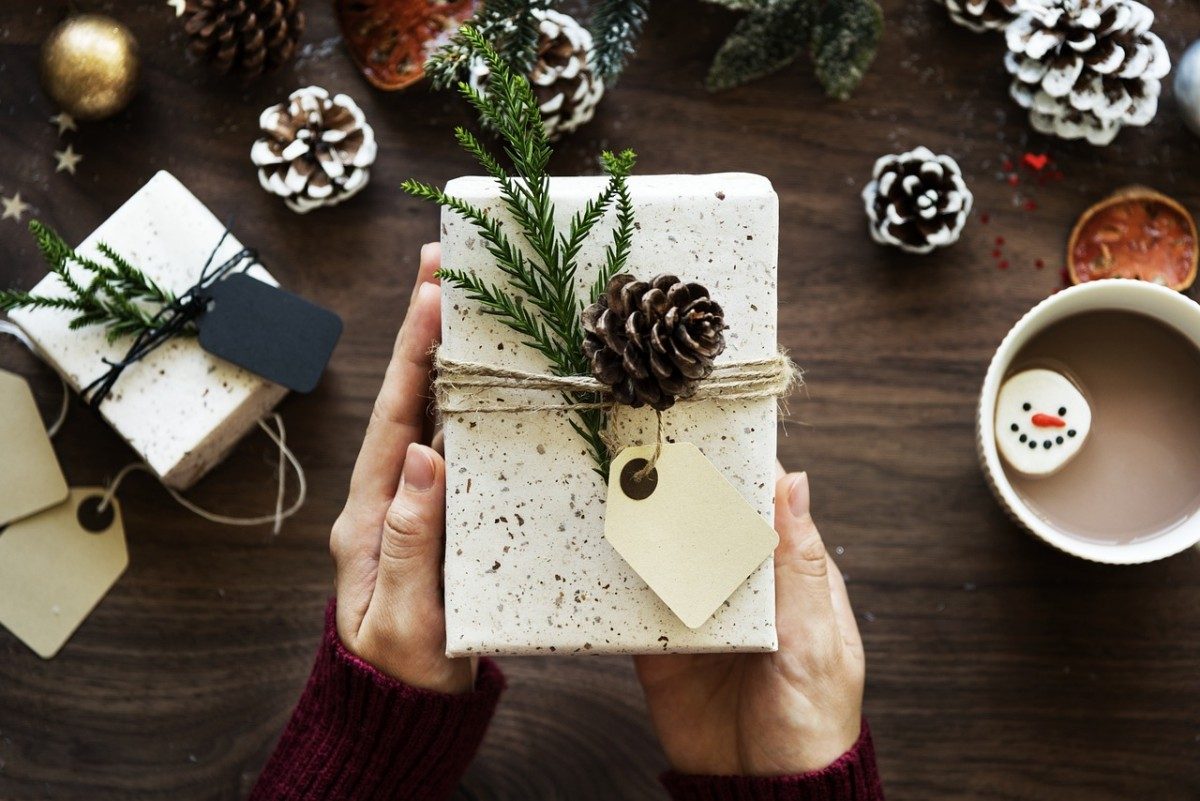 12 Days of Sustainable Giving Returns
This holiday season, consider the following tips to celebrate in a climate-friendly way
November 24, 2022 —
The holiday season is quickly approaching, which means our schedules will soon be filled with a range of festivities. From holiday shopping and decorating to festive baking and visiting loved ones, there are lots of opportunities to reduce our environmental impacts while celebrating the season. Below are twelve suggestions to have a climate friendly holiday and reduce the amount of waste being sent to the landfill.
Day 1: Adjust Your Thermostat
It can be tempting to reach for the thermostat to turn up the heat in the winter months. Instead, reach for a sweater or a blanket next time you're feeling cold. This action will not only save energy and greenhouse gas emissions, but also save you money!
Day 2: Time Your Lights
Invest in a timer for your decorative lights to be more energy efficient this season. The timer will allow you to have the lights on during your desired times and will automatically shut them off overnight. Remember to use LED lights, as they use 80% less energy and last longer than incandescent bulbs. Have lights that no longer work? Drop them off at your nearest electronics recycling depot.
Day 3: Reduce Junk Mail
Put up a "No Flyers" sticker/sign on your mailbox. As the holiday season approaches, stores increase the number of flyers they send out and frequency with which people receive them. To prevent unnecessary paper waste, put a sticker on your mailbox and stick to searching online for holiday sales and discounts. A quick but impactful change!
Day 4: Sustainable Décor
Decorating for the holidays is a fun way to get into the festive spirit! Try your hand at DIY decorations, decor and festive crafts. These are a great way to spend time with loved ones and reduce waste associated with purchasing new decor. Using dried oranges, popcorn, branches from outside and other compostable materials are all great options. If you don't have time to DIY your décor, shop second hand at thrift stores for decorations.
Day 5: Sustainable Transportation
We get it, Winnipeg can be cold in the winter. By taking time to pre-plan your trips and layer your clothing, sustainable transportation can be easy and enjoyable all year round. Investing in a good pair of winter boots is also crucial for keeping your feet warm and navigating icy paths. For longer distances, travel with family or friends to save on gas, or find a carpool partner on GoManitoba.
Day 6: Green Wrapping
Traditional gift wrap usually ends up in the landfill bin minutes after a gift has been given – wrapping paper cannot be recycled! This holiday season, be conscious of the unnecessary waste from gift wrapping by choosing a climate-friendly alternative. Wrapping options include using reusable gift bags, paper grocery bags, scarves, brown paper, and reusable fabric wraps. Have fun with it!
Day 7: Food Waste
Delicious and festive meals are a staple during the holiday season. Reduce your food waste by carefully planning meals, considering plant-based alternatives and creating new meals with your leftovers. Shop at local farmers markets to reduce the distance food has to travel to reach our plates. If you do find yourself with food waste, use your backyard composter for your plant-based food waste.
Day 8: Get Outside
The holidays can be a busy and stressful time for many. Getting outside for just a few minutes each day can improve your mood, reduce stress, and improve overall mental health. Taking a 10-minute walk when the sun is out allows your body to get the Vitamin D it needs. Next time you're feeling overwhelmed, take some time for yourself and get outside for some fresh air.
Day 9: Support Local
Winnipeg has many amazing local shops that offer gifts, meals, and clothing. When you shop local, not only do you get personalized products and services by hard-working individuals in your community, but you also get to give back this holiday season.
Day 10: Gift an Experience
One of the best ways to reduce waste over the holidays is to gift an experience rather than a physical gift. Try giving experiences like art classes, spa days and pottery workshops, or events that bring your friends and family together, like skating, bowling, hiking, or museum gift certificates. Whatever the experience might be, you'll be gifting a memory waiting to be created!
Day 11: Give Back
Consider volunteering your time at a charitable organization, donating gently used items to shelters, offering to shovel walkways for individuals in your neighbourhood, and hosting a holiday food drive. The holiday season often flies by, but taking time to give back to the community is a great way to slow down and help out.
Day 12: Recycle Your Tree
If you celebrate Christmas and opt for a real tree, make sure that you properly recycle it at the end of the festive season. The City of Winnipeg Christmas tree recycling program creates drop-off sites across the city for you to dispose of your tree easily. Over the past 29 years, over 400,000 trees, or 1,800 tonnes of materials, have been diverted from the City's landfill.
Follow us on Instagram for bonus tips throughout December!