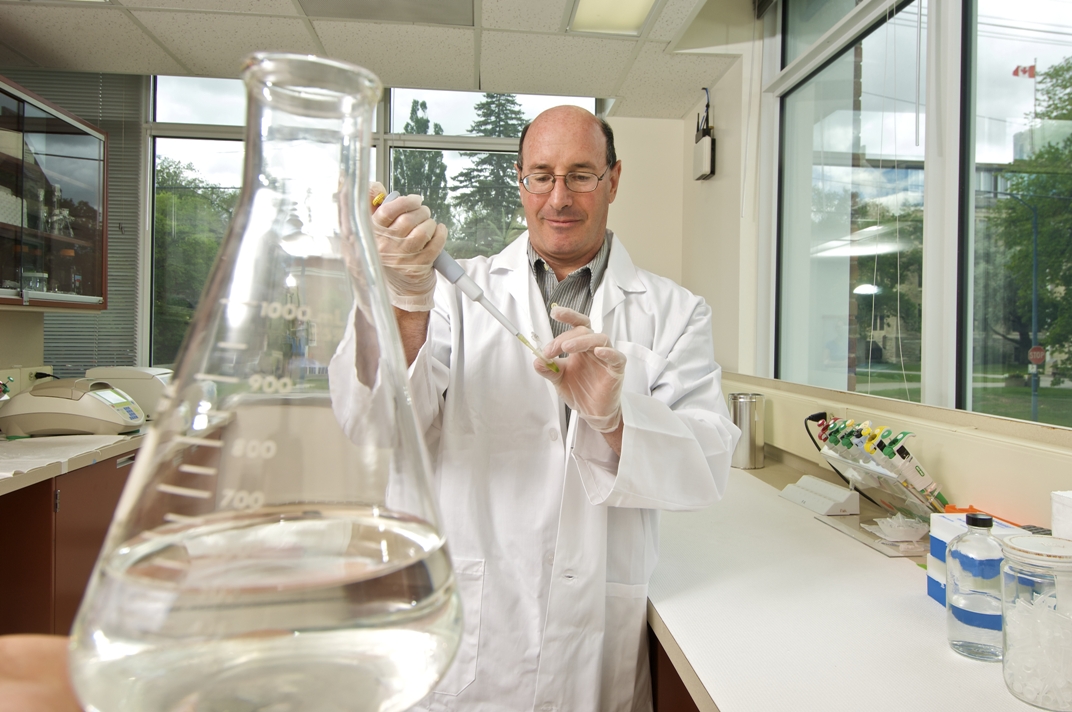 $11.8 million announced for U of M researchers
June 22, 2015 —
Researchers at the University of Manitoba will receive new funding for grants and scholarships from the Natural Sciences and Engineering Research Council of Canada (NSERC) over the next five years. The money will support research that will further discoveries in a range of fields in science, technology, engineering and mathematics.
The awards total $11,822,807 and were included in a national announcement made by the Honourable Ed Holder, Minister of State (Science and Technology) earlier today.
A total of 71 University of Manitoba professors will share $10,408,307 in funding from the NSERC Discovery Grants and the Discovery Accelerator Supplement programs in the categories of individual, group, subatomic physics, and research tools and instruments. Thirteen additional researchers at the graduate, doctoral, and post-doctoral level will receive a combined $1,414,500 in scholarships.
"Research excellence at the University of Manitoba will be enhanced by this funding and accelerate our local and national knowledge economy," says Digvir Jayas, vice-president (research and international) and Distinguished Professor at the University of Manitoba. "I congratulate these 84 scientists on their success in obtaining this competitive funding."
"The support provided by scholarships and fellows for graduate students and post-doctoral fellows allows them to do what they do best: discover," says John (Jay) Doering, vice-provost (graduate education) dean of the Faculty of Graduate Studies at the University of Manitoba. "Through their research programs, these individuals learn and sharpen their minds to solve some of the world's most complex problems."
In total, more than 3,800 scientists, engineers and students at universities across the country will share $340 million in grants and scholarships over terms ranging from one to five years.
Additional information on awards can be found on the NSERC website.
Research at the University of Manitoba is partially supported by funding from the Government of Canada Research Support Fund.