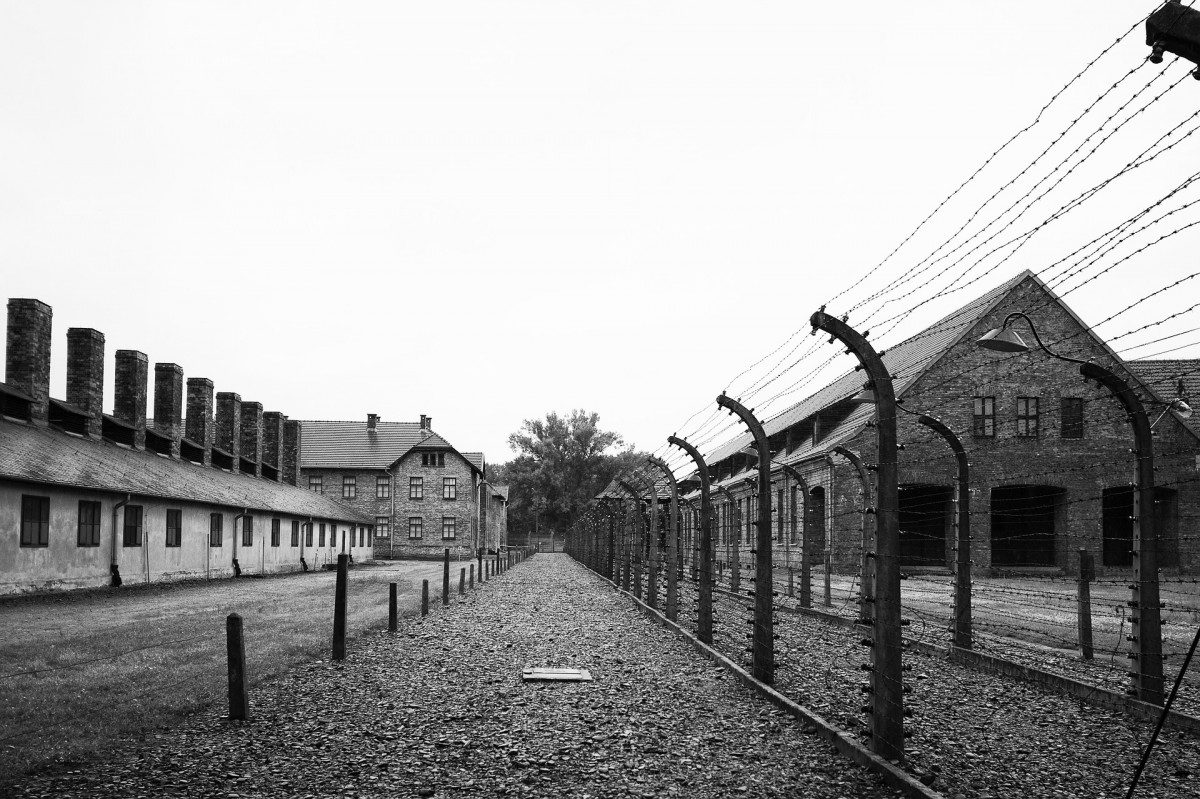 Yom HaShoah remembered through UM grad's research and dedication
April 11, 2018 —
This week, Yom HaShoah will be observed on Thursday, April 12th. It is the official day of remembrance honouring the lives of six million Jews who perished in the Holocaust during the Second World War.
The year 2018 marks 80 years since the events of November of 1938, Kristallnacht, in which well over 1,000 German and Austrian synagogues were destroyed, along with their Torah scrolls, prayer books, and everything else set aflame without protest by the local population.
In Winnipeg, a ceremony of commemoration was held on Sunday, April 8th, at the Congregation Shaarey Zedek Synagogue, during which time impassioned remembrances were presented by members of the Winnipeg interfaith community and survivors of the Holocaust.
The organizer of the Yom HaShoah memorial is Belle Jarniewski (BEd/93, Cert.Trans/02), herself a child of two survivors of the Holocaust.
"My father was a survivor of six camps," she says, "and the sole survivor of his entire family. My mother was an Auschwitz survivor and also the Lodz Ghetto."
Jarniewski is the director of the Freeman Family Foundation Holocaust Education Centre and served as its chair from 2008 to 2018.
Since 2013, she has served on the federally appointed delegation to the International Holocaust Remembrance Alliance (IHRA) as a member of the Academic Working Group and the Committee on anti-Semitism and Holocaust Denial. She is also the current president of the board of directors of the Manitoba Multifaith Council.
Growing up in the Winnipeg suburb of River Heights, Jarniewski says she stood out from other children who were second- and third-generation Canadians. Her mother had a strong accent and her father was viewed as so much older than her friends' parents.
"Back then, no one talked about the Holocaust," she explains. "It was one of those things that didn't become part of public discourse until the 1980s."
In about 2002, Jarniewski was asked to become involved with the transcription of answers to questionnaires given to a series of survivors of the Holocaust who lived in Winnipeg. These had been filled out by hand and required close reading to obtain the data for researchers, but little was done with the data for several years.
One day, a Holocaust Survivor suggested that I turn the information into a book so that the stories of survivors would not be forgotten," she recalls. "I went back to some of the survivors and was able to get additional information about their experiences, allowing me to document them in detail."
"I believe that we who live in a free country must do all we can to fight anti-Semitism, racism, and bigotry of all kinds, in order to protect that precious freedom"
The result of this research, her 2010 book Voices of Winnipeg Holocaust Survivors, serves as an important document in the history of 73 local survivors before, during, and after the Shoah.
Because of her awareness of her own family's experiences and her knowledge of other survivors, Jarniewski has felt compelled to educate students of all ages about the Shoah and other genocides. Among the numerous initiatives she has helped organize and coordinate is an annual symposium for Manitoba high school students at the University of Winnipeg attracting up to 2000 students.
"Today perhaps more than ever, as our world community of first person witnesses to the Shoah grows ever smaller, it is our sacred duty to uphold the memory of those whose voices were murderously stilled," she explains.
"From the individual Shoah denier to those who seek to revise history in many different ways, there are clear attempts to rewrite the history of our people. We cannot allow that to happen."
Jarniewski's deep concern for human rights is not confined to the experiences of those who suffered during the Second World War. She is also one of the original founders of Operation Ezra, an initiative to sponsor and resettle Yazidi refugees, and to focus awareness on this genocide occurring as she notes, "in broad daylight."
She states passionately: "I believe that we who live in a free country must do all we can to fight anti-Semitism, racism, and bigotry of all kinds, in order to protect that precious freedom. The Shoah – the Holocaust – was an unprecedented tragedy, but not unique. For if we are to use the word unique, that means it could never be repeated. In a world where half a million Syrians have been slaughtered during the past few years, and as the world has done precious little to prevent men, women, and children from being murdered by chemical weapons, we dare not say, 'Never again.'"
Jarniewski's passion for tikkun olam (mending the world) led her to pursue postgraduate studies in theology at the University of Winnipeg. Her training helps her put into perspective and answer a perennial question about the Holocaust, namely: "How could God let something like that happen?"
Her answer is more a reflection on the nature of humanity than the nature of God.
"God didn't have anything to do with it," she says. "Human beings allowed this horror to happen. God is saying to us: 'Do something!' He intends for us to fight oppression, poverty, and inequality wherever it exists in this world."
"We can't expect miracles from God," she adds. "He expects us to do these things. For if God controlled us like puppets, there would be no free will."