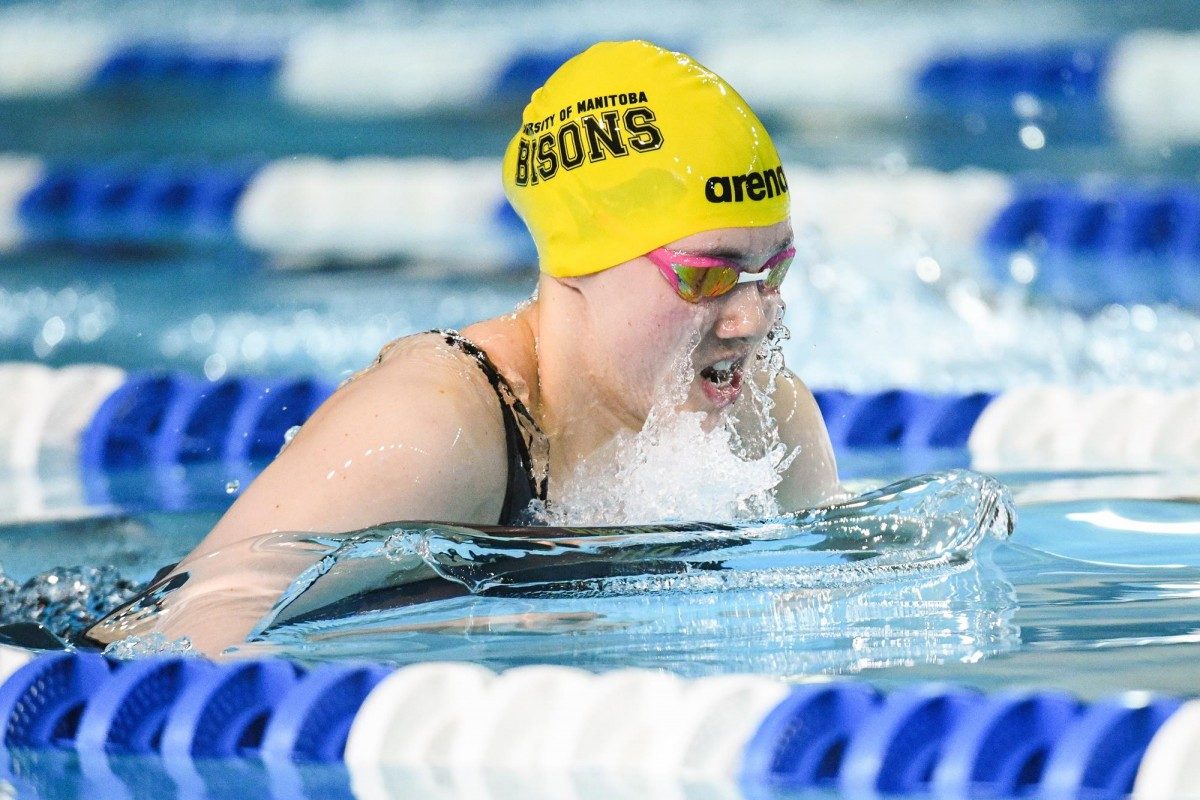 Wpg Free Press: Winnipeg swimmer dominates 200-metre women's breaststroke at Olympic trials
June 23, 2021 —
As the Winnipeg Free Press reports:
In 2016, Kelsey Wog missed a shot at representing her country at the Rio Summer Olympics by a mere 0.3 seconds in her favourite event, the 200-metre women's breaststroke.
Five years later, the 22-year-old Winnipegger left nothing to chance.
On Tuesday night, she dominated the 200 breaststroke at the Canadian Olympic Swimming Trials in Toronto with a wire-to-wire victory for a gold medal in her signature race at the Pan Am Sports Centre.
It was the University of Manitoba student's final race of the trials, which wrap up Wednesday.
"I'm excited," said Wog via telephone. "It hasn't set in yet. I'm just happy and I'm excited for a day off tomorrow to kind of process what's just happened."
Wog clocked a time of 2:23.40, which was more than two seconds faster than silver medallist Kierra Smith of Kelowna, B.C., who finished in 2:25.73…Wog could be swimming in four events when she competes at the Summer Olympics in Tokyo next month.
Earlier in the meet, Wog also qualified for the Olympics by winning gold in the 100-metre breaststroke and earning a silver medal in the 200-metre individual medley.
Read the full Winnipeg Free Press story here.