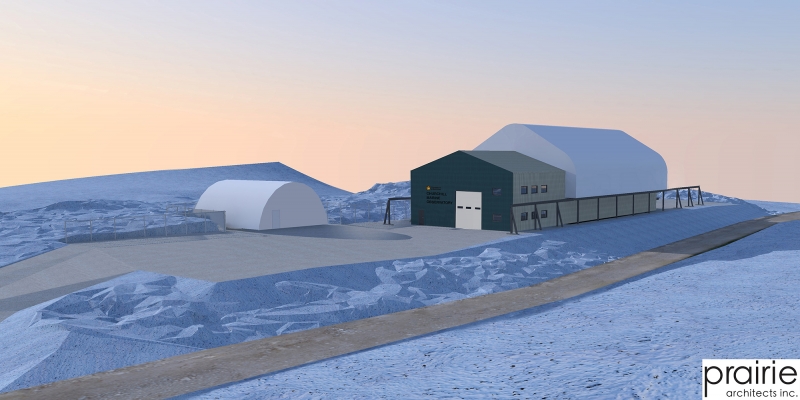 Wpg Free Press: UM researchers racing to protect Arctic from an inevitable oil spill
November 2, 2020 —
As the Winnipeg Free Press reports:
A threat is looming large as Arctic sea ice continues to deteriorate: industrial accidents, such as oil spills, soon overtaking the pristine waters and sensitive ecosystems of the North.
Led by scientists at the University of Manitoba, researchers from across Canada are looking to expand knowledge on how to deal with these types of calamities. Research will soon get underway at the newly completed Churchill Marine Observatory, a white dome building on the shore of the Churchill River.
"As the Arctic opens up, there's more and more opportunity for transport through the Arctic, and not just industry but there's… more cruise ships that can make their way through the Arctic. So ship traffic in general, is increasing, which therefore leads to the potential for greater accidents," says Gary Stern, chair of the CMO's board of directors.
Stern, a research professor at the University of Manitoba's Centre for Earth Observation Science, studies Arctic marine and freshwater ecosystems. With the possibility of an ice-free summer in the Arctic in the near future, understanding how oil behaves in an Arctic ecosystem is critical, he says.