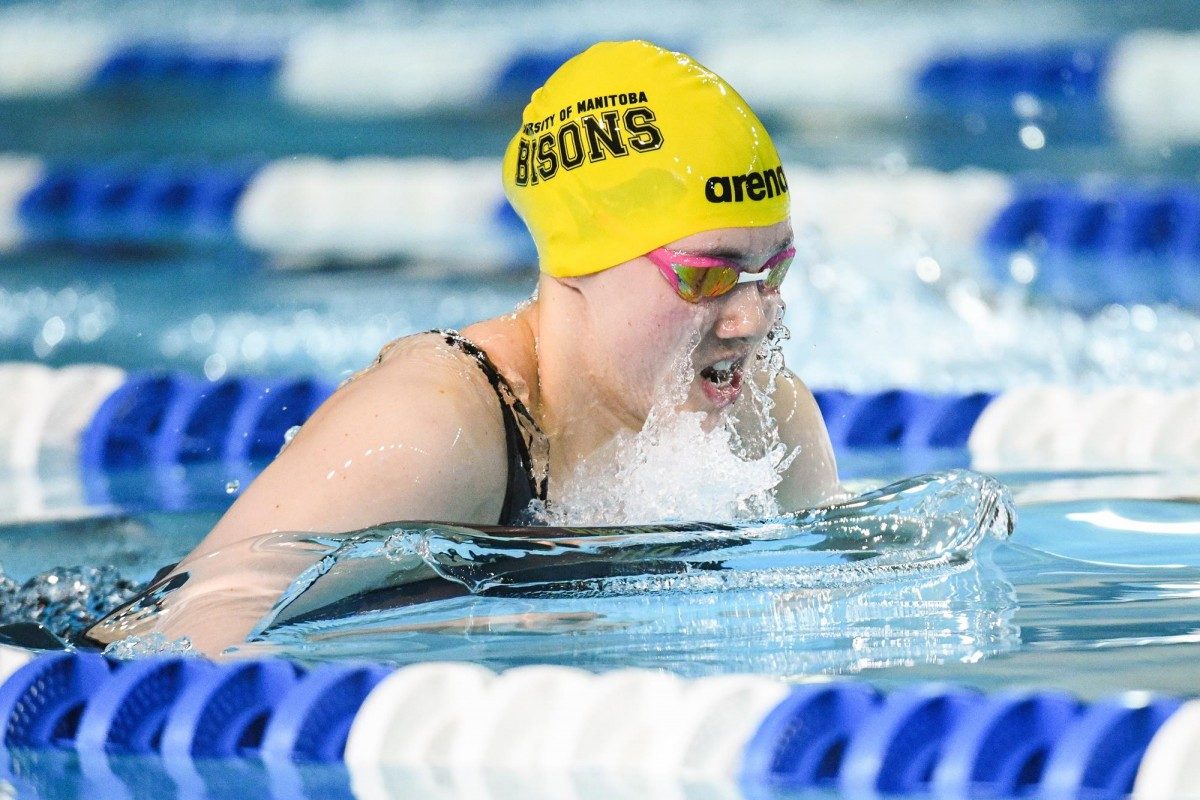 Wpg Free Press: U of M's Wog wins two gold
November 27, 2019 —
As the Winnipeg Free Press reports:
Kelsey Wog continues to dominate the U Sports competition in the pool.
The fourth-year University of Manitoba Bisons swimmer won two gold medals on Sunday at the 2019 Canada West Championships at the University of Lethbridge.
Wog's first win came in the 100-metre freestyle with a mark of 54.20, which set a new conference record. Wog also broke the Canada West record in the 100-metre breaststroke on Saturday. Wog's second gold on Sunday came in the 200-metre breaststroke, when she beat the second-place finisher by nearly six seconds.
Read the full story here.