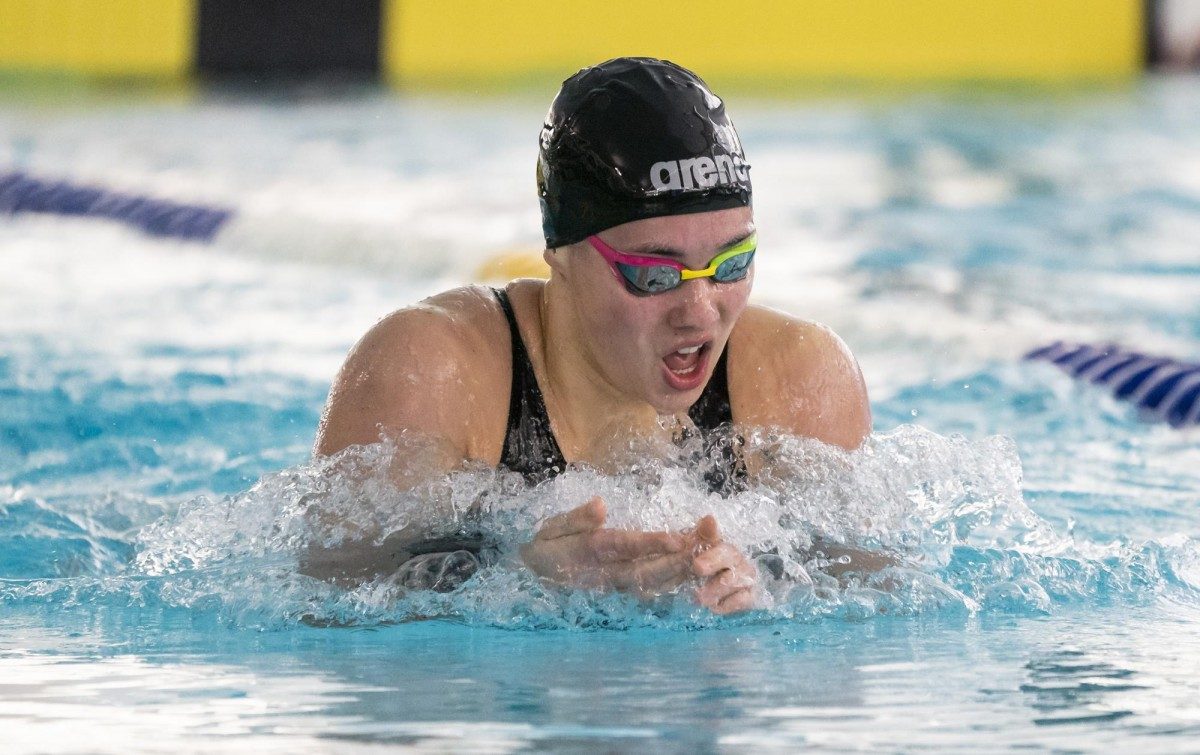 Wpg Free Press: U of M star swimmer Wog warming up for 2020 Olympics
August 12, 2019 —
As the Winnipeg Free Press reports:
The workload was about the same when she was just another up-and-coming swimmer.
These days, Kelsey Wog trains two hours a day in the pool and another 60 to 90 minutes in the weight room.
The payoff from those labours — which includes a sixth-place finish in the final of the 200-metre women's breaststroke and a spot in the semifinals at the 200-metre individual medley (IM) at last month's World Aquatics Championships in South Korea — is what's different.
Expectations have risen dramatically for the 20-year-old University of Manitoba student, who is one of our province's best hopes for competing at the 2020 Summer Olympics in Tokyo.
"The results are good to show that what I've been doing in practice is working," Wog said Friday during the second day of the Canadian Swimming Championships at Pan Am Pool. "And it's like the cherry on top of the ice cream, just to finish off all the hard work I've put in.
"Going in, I was seeded seventh and I finished sixth, but my best time in that final would have been third, which I was a little bit disappointed about, but it was all a learning experience."
U of M swim coach Vlastik Cerny has long been aware of Wog's talent; he marvels now about her commitment to getting better.
"Every year, she's elevated her ability to do more work, do it harder and do it more focused," Cerny said. "And that's gonna put her into a great position, and I don't look at the next year like we have to do anything tremendously different (in training). She just needs to repeat and push a little bit harder in some of the training sets. But where the work for (her) will be is just being a more mature competitor at that higher level."
Read the full Free Press story here.